Disney+ Hotstar announces upcoming slate featuring Ajay Devgn, Shabana Azmi
Content streaming platform Disney+ Hotstar on Tuesday announced its lineup, headlined by Bollywood personalities like Shabana Azmi, Ajay Devgn, Saif Ali Khan and Pratik Gandhi among many others.
Ajay, who makes his digital debut with crime-drama series "Rudra – The Edge of Darkness" said: "Today, the quality of entertainment being delivered via digital platforms is remarkable and has opened up avenues for filmmakers to experiment and scale-up. The sheer scale of production of these projects has multiplied significantly in the last few years."
Opening up about his upcoming series, he says it is bigger than anything he has done before.
The platform is also roping in Sushmita Sen, Kunal Kapoor, Kirti Kulhari, Shabana Azmi, Shefali Shah, Richa Chadha; superstars from the south Sathyaraj, Sarath Kumar, Siddharth; award-winning directors and showrunners including Nikkhil Advani, Neeraj Pandey, Ram Madhvani, Vipul Shah, Tigmanshu Dhulia, Habib Faisal, Nagesh Kukonoor, Rajesh Mapuskar, Siddharth Kumar Tewary, Mitakshara Kumar, Vikrant Pawar; along with captivating stories across genres.
Actor Shefali Shah, who will be seen in medical-drama "Human", said: "I choose stories that leave something back for me and for the viewers. Characters that leave an impact or touch their hearts or disturb their comfort zone. As much as mine.
"'Human' is all of it and more. It's about the underbelly of the medical world. Raw, real, gritty. I am thrilled to be part of this journey, not only because this is a new genre for me, but I'm playing a character I've never ever played before."
The new line-up has its period-action drama magnum opus series "The Empire" starring Kunal Kapoor.
The lineup also features strong characters and women-centric narratives like the second season of "Aarya", "Fear" a supernatural thriller starring Tisca Chopra, apart from medical drama "Human" starring Shefali and Kirti.
It will also showcase Kay Kay Menon-starrer "Special Ops 1.5", murder mystery "Six Suspects" starring Pratik Gandhi and Richa Chadha, tech-thriller "Escaype Live", political dramas "City of Dreams" (Season 2) and "Gharshana", novel adaptation "Those Pricey Thakur Girls", dance reality series "Dance+", the third chapter of popular franchise "Criminal Justice" starring Pankaj Tripathi and more.
Actor Pratik Gandhi on his first-ever murder mystery Six Suspects, said: "Whether it's lean-back content or complex storylines, digital platforms have explored multiple formats to relay stories in exciting new ways. As an actor, this has allowed me to expand my horizons and work on stories and roles that challenge and teach me.
He added: "Tigmanshu Dhulia has created some of my favourite movies. It is an absolute honour to work with a stalwart like him on Six Suspects."
The line up also features blockbuster movies "Bhuj: The Pride of India" and horror-comedy "Bhoot Police featuring" Saif Ali Khan, Arjun Kapoor, Jacqueline Fernandez, Yami Gautam.
In the all-access to content, viewers will be able to enjoy an extensive collection of Disney, Pixar, Marvel, Star Wars and National Geographic.
"The content slate demonstrates our relentless pursuit of bringing original and locally relevant stories to our consumers. With our fresh slate of movies and shows, we are proud that India's top stars and industry stalwarts have chosen to debut with us to present stories that are genre-defining clubbed with high-quality production that makes Har Watch, Top Notch," said Sunil Rayan, President & Head, Disney+ Hotstar.
Gaurav Banerjee, President & Head, Hindi and English Entertainment, Star India added: "At Disney Star, we believe in the power of great storytelling."
Bhumi Pednekar to star opposite Rajkummar Rao in 'Bheed'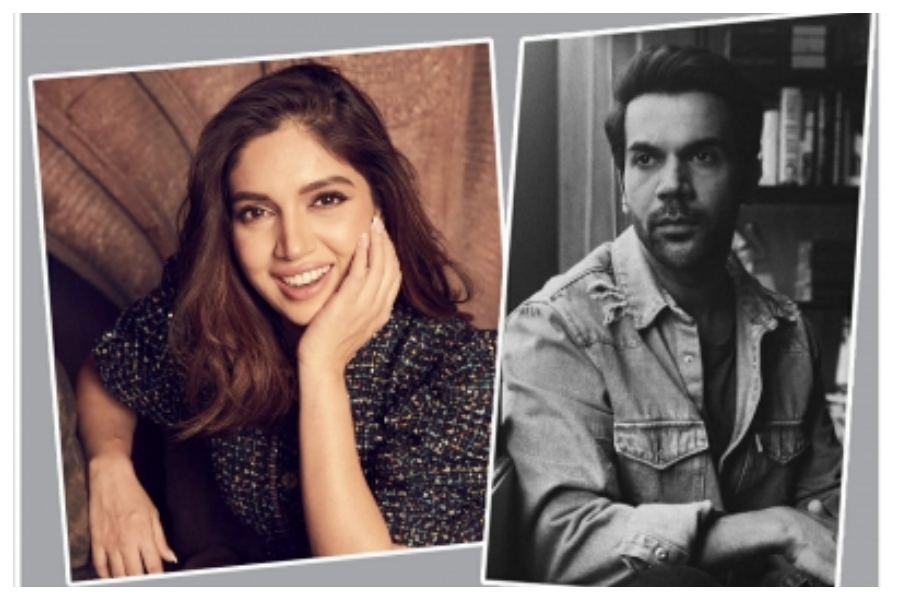 Actress Bhumi Pednekar will be seen sharing screen space with Rajkummar Rao once again after 'Badhaai Do' in the upcoming social drama 'Bheed', directed by Anubhav Sinha.
Bhumi said: "Being part of an Anubhav Sinha film is a matter of great honour and privilege. He shares my value system in believing that movies have the power to shift mindsets. As artists, the responsibility of telling such stories lies with us… This is a crackling subject and I can't wait to get on to the journey of this film."
The film will be shot across Lucknow. It is expected to go on floors in November as the unit continues their pre-production for the next few weeks.
Sinha said: "Bhumi was the perfect choice for a film of this nature. She is an assured actress and a woman with a mind of her own. That's the quality this character needs to have. I couldn't have asked for a better cast. These are performers who not only shine every time they are on screen; they elevate the written word to create magic on screen."
He feels blessed to have the team he is working with.
Sinha added: "I couldn't have asked for a better collaborator than Bhushan Kumar who is immensely supportive at every step along the way. He is the kind of visionary who believes in the diversity of cinema and choose to tell stories that are gutsy and off the beaten path.a
'Bheed' is jointly produced by Bhushan Kumar's T-Series and Anubhav Sinha's Benaras Mediaworks.
Bhushan Kumar added: "Bhumi is a fantastic performer and there couldn't have been a better choice for the role."
Debutante Sharvari: 'Bunty Aur Babli 2' is my big-screen debut, have given it my all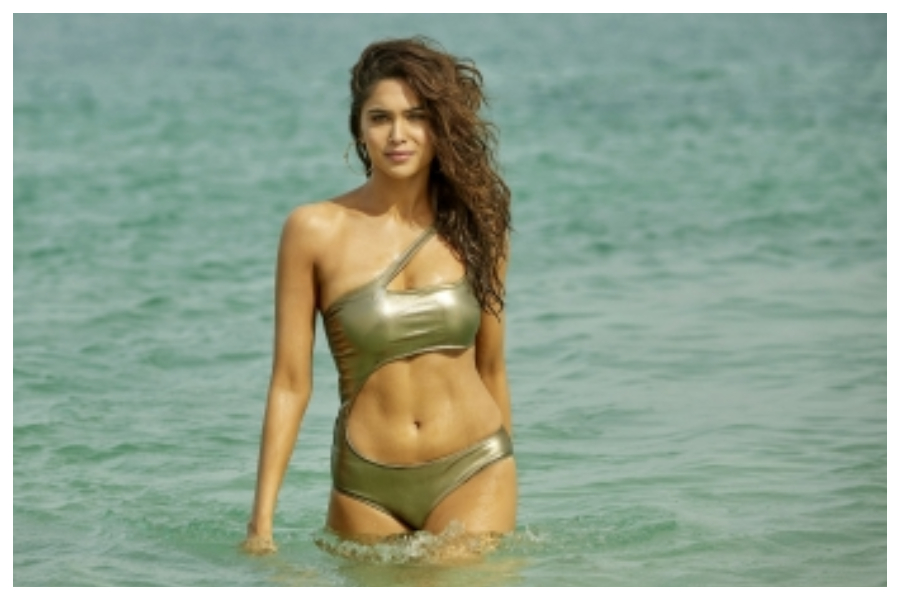 Debutante Sharvari will be seen as the new 'Babli' in the comedy 'Bunty Aur Babli 2'. She says it is her big screen debut and has given it her all.
Sharvari said, "I was honoured that YRF could see me as the new Babli in the film. 'Babli' is an iconic character in the history of Indian cinema, thanks to Rani ma'am's incredible work in the first film. I'm a big fan of her and hope that I have done justice to the role."
The new actress is being presented in an uber-glam avatar in the film in which she has been paired opposite Siddhant Chaturvedi who plays the new 'Bunty'.
Sharvari will imbibe all the characteristic traits of Babli — highly intelligent, sassy, always up for a great challenge, and most importantly a supremely talented con-woman. The new Babli is tech-savvy, she is a product of the digital boom and thus, supremely skilled and equipped to pull off intricate cons.
"Since my character is based in today's times, I have tried to play it in my own way and I only hope that Rani ma'am and the audiences will love my effort. This is my big-screen debut and I have given it my all. I can't wait to see all the responses that my performance will evoke. I'm keeping my fingers crossed," she added.
'Bunty Aur Babli 2' is an out-and-out family entertainer that is set to release on November 19. The film has been directed by Varun V. Sharma.
Bombay HC to hear Aryan Khan's bail plea on Oct 26
The Bombay High Court on Thursday posted to October 26 the hearing of the bail application of Aryan Khan, arrested in a drugs case by the Narcotics Control Bureau.
The matter came up before Justice N.W. Sambre with Khan's lawyer Satish Maneshinde seeking urgent hearing on Friday or Monday.
However, Justice Sambre decided to take up the matter on Tuesday next, and Aryan Khan may have to spend five more days in custody.
Khan, the son of Bollywood superstar Shah Rukh Khan, has challenged a ruling of the Special NDPS Court on Wednesday, rejecting his bail plea, along with co-accused Arbaaz Merchant and Munmun Dhamecha.