DGGI busts Rs 118 cr GST refund fraud, nabs kingpin
Crime.
One person operating through seven companies has been arrested in connection with an alleged Rs 118 crore GST fraud involving fake bills without supplying goods or services, officials said here on Saturday.
The operation was carried out by the Directorate-General of GST Intelligence (DGGI), Mumbai Zonal Unit, which led to the arrest of the mastermind, Santosh Doshi, who is the Managing Director of Masum Overseas Pvt Ltd.
Doshi also runs/controls seven other companies: Amal Overseas, C-Kluster Expotrade, Meticulous Overseas, Ekon Crystalmerchants, Ninad Overseas, White Opal Expotrade and Parees Overseas.
Of these, White Opal Expotrade fraudulently availed input tax credit (ITC) on bogus invoices without actually supplying goods/services to claim refunds of Rs 118 crore against non-existent exports.
Explaining the modus operandi of the financial fraud, DGGI officials said that several dummy companies were formed in Jharkhand and West Bengal using forged documents, which in turn passed the bogus ITCs to shell trading firms acting as intermediary entities in Chhattisgarh.
Several similar fake units were set up as export fronts in Mumbai and Pune, which purportedly acquired the fictitious export goods from Chhattisgarh.
As it turned out, the exporting units were created solely for the purpose of availing ITC refunds fraudulently, without any actual transactions taking place.
During investigations, the DGGI sleuths raided several key persons and officials engaged in exports or freight forwarding and recorded their statements.
The DGGI found that Doshi, a resident of Pune, was the promoter and operator of the above seven export firms, and used a web of complex, multi-layered transactions starting with manufacturers to traders to middlemen to exporters to facilitate encashing the claims under ITC.
Doshi, who was earlier arrested by the Mumbai Customs in another case, was produced before a designated court which shunted him to judicial custody. Further probe is on.
Nupur Sharma controversy: SC grants interim protection to journalist Navika Kumar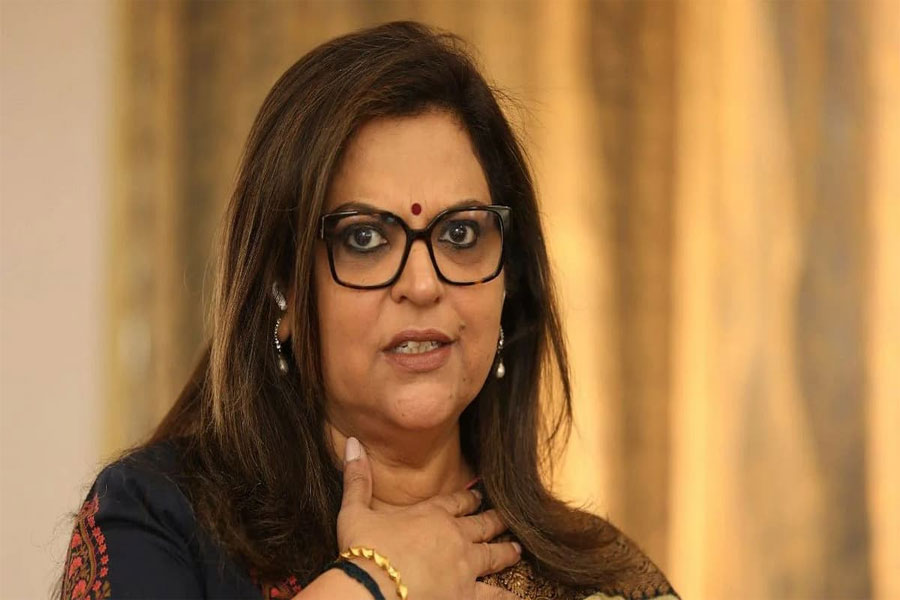 In a relief to Times Now journalist Navika Kumar, the Supreme Court on Monday granted her interim protection from any coercive action in multiple FIRs already registered or future cases, in connection with remarks made by suspended BJP leader Nupur Sharma on Prophet Muhammed during a TV debate.
Senior advocate Mukul Rohatgi, representing the senior journalist, submitted before a bench comprising Justices Krishna Murari and Hima Kohli that his client did not say anything offensive during the debate on the Gyanvapi mosque, instead a participant said something, which was responded to by another participant. Rohatgi emphasized that his client doused the fire by saying we have to go by the Constitution.
He further argued that the woman who made the statement is facing flak in multiple FIRs, and his client is also facing several FIRs. "She has five or six FIRs in Kolkata alone. First FIR came to be lodged in Delhi," said Rohatgi.
Senior advocate Maneka Guruswamy, representing the West Bengal government, contended that FIRs annexed with the plea were not the right ones as those did not concern the particular speech. Rohatgi questioned the interest of the West Bengal government in the matter.
After hearing arguments, the top court said as an interim measure, no coercive action should be taken against the petitioner in the FIRs/complaints lodged or future cases, which may be lodged in connection with the programme on May 26. The top court also issued notice to West Bengal, Delhi, and police of other states, and sought their response within two weeks.
The top court, on July 19, had ordered that no coercive action can be taken against Sharma in FIRs already registered and also future FIRs in connection with her remarks during the debate. A bench comprising Justices Surya Kant and J.B. Pardiwala said: "Meanwhile, as an interim measure it is directed that no coercive shall be taken against Nupur Sharma pursuant to the impugned FIRs."
Nupur Sharma had moved the Supreme Court seeking stay on her arrest in the nine FIRs against her for her remarks on Prophet Muhammad and also sought clubbing/quashing of the FIRs with the FIR registered at Delhi.
On July 1, the top court had minced no words in slamming Sharma, whose remarks on Prophet Muhammad sparked a controversy. The top court said her loose tongue has set the entire country on fire and her irresponsible remarks shows that she is "obstinate and arrogant".
Maharashtra: Gang-rape of 35-yr-old woman in Bhandara sparks outrage
In another shocker, a woman was brutally gang-raped in Maharashtra's Bhandara, sparking a political war between the ruling Eknath Shinde-Devendra Fadnavis regime and the Opposition Maha Vikas Aghadi.
According to the police, the victim, aged around 35, was sexually assaulted between July 30 and August 2 near Kanhadmoh village under the Kardha police station in Bhandara district.
She was dumped by the assailants near the highway where some villagers noticed her, naked and bleeding profusely from serious injuries, and alerted the police.
The police rushed her first to a local hospital in Bhandara but as her wounds were deep, she was shifted to the Nagpur government hospital where she has undergone a surgery. However, her condition is still critical.
The Chairperson of Maharashtra State Commission for Women, Rupali, took serious cognisance of the incident, while other leaders compared it to the decade-old Nirbhaya incident of Delhi.
Following an uproar, Chief Minister Eknath Shinde has ordered a Special Investigation Team (SIT) led by a woman IPS officer to probe the case, which he termed as "a serious and gruesome incident".
As per the preliminary police probe, at least three persons were involved in the crime of which two have been traced and picked up for questioning, details of which are not immediately available.
The Bhandara Police are scouring the CCTV footages on the Bhandara-Gondiya highway besides launching a manhunt for the one or more persons who may have been involved in the crime in the district and the adjoining areas.
Sanjay Raut's wife summoned by ED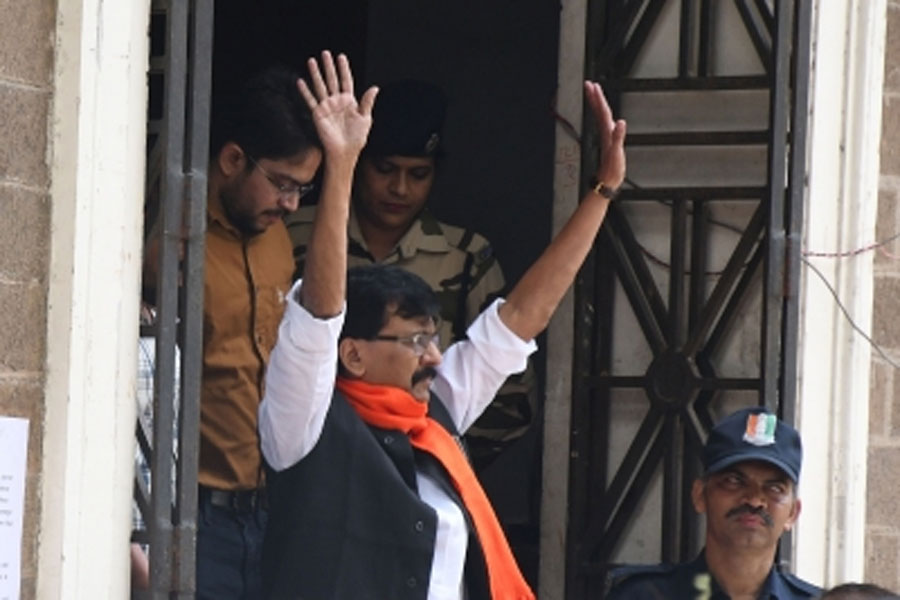 The Enforcement Directorate (ED) on Thursday issued summons to Shiv Sena leader Sanjay Raut's wife Varsha Raut in connection with the Prevention of Money Laundering case pertaining to the Patra Chawl land case.
The ED said that the summons were issued after transactions done on Varsha Raut's account came to light.
Sanjay Raut was on Sunday arrested by the ED after he skipped several summons. He was sent to the ED's custody till Thursday. Now his custodial remand has been extended till Monday by the Mumbai court.
The ED had earlier questioned Pune businessman Avinash Bhosale in custody in the DHFL Yes Bank case, and sources claimed that they wanted to grill Raut in this matter too.
The sources claimed that the Patra Chawl case of the ED is also linked to the DHFL case.
In April, the ED had attached Raut's property in connection with the land scam.
A property worth Rs 9 crore of Raut's associate Pravin Raut and assets worth Rs 2 crore belonging to Varsha Raut, the wife of Sanjay Raut, were attached by the ED.
Pravin had eight parcels of land in Alibaug and a flat registered in the name of Varsha Raut which were attached. The ED had arrested Pravin in connection with the matter.
"We had filed a chargesheet in the matter against Pravin, Sarang Wadhawan and Rakesh Wadhawan of HDIL and Guru Ashish Construction and others were named as an accused in the chargesheet," said an ED official.
The ED came to know during the probe that Pravin allegedly paid Rs 55 lakh to Varsha. This was paid from the bank account of Pravin's wife.
The money was termed as proceeds of crime by the ED.
It was also alleged that the travel expenses of Sanjay Raut were borne by Pravin which included his hotel stay and air tickets.