Delhi government to grant Rs 5 lakh to kin of O2 deaths
The Delhi government will provide an ex-gratia of Rs 5 lakh to the family members of those who lost their lives due to a shortage of oxygen during treatment in hospitals across the national capital.
The Aam Aadmi Party government in Delhi has set up a committee of senior doctors which has been tasked to find out the number of Covid-19 patients who lost their lives due to non-availability of oxygen during the second wave of the Covid-19 pandemic.
Delhi Deputy Chief Minister Manish Sisodia on Friday told the media that the four-member committee will find out the total number of people who have died because of shortage of oxygen and then the government will decide further action in the matter.
"Delhi government has set up a four member panel and the list has been sent to the Lieutenant Governor's office for seeking approval. Once the approval is granted the committee will start functioning," said Sisodia, who is also the Nodal Minister for Delhi's Covid management.
"During second wave of the pandemic, there have been reports that several Covid infected patients have lost their lives due to shortage of oxygen in the hospitals. Delhi government has taken the matter seriously and has decided to provide Rs five lakh to the families of each person who lost their lives due to shortage of oxygen in Delhi," he added.
Government of India approve an 26000 crores for installation of 5G network tower in 500 days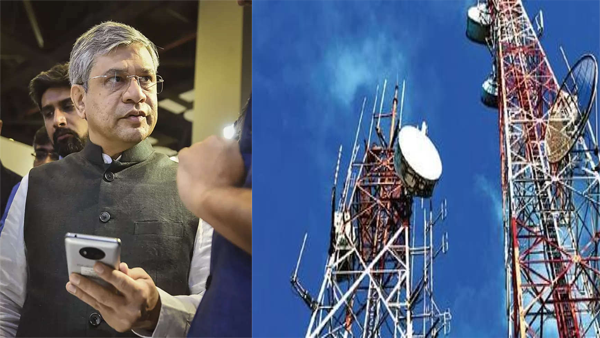 The government has approved Rs 26,000 crore to install 25,000 mobile towers over the next 500 days, Communications Minister Ashwini Vaishnaw said at the Digital India Conference of State IT Ministers at the India Mobile Congress. Through this, the government aims to provide last-mile internet connectivity to the far flung areas.
The project will be implemented by state-owned Bharat Broadband Network Ltd, which was recently merged into the Bharat Sanchar Nigam Ltd. The cost of the project will be born out of the Universal Service Obligation Fund (USOF), which has a balance of Rs 59,736 crore as of August end. USOF is a fund set up by the government to provide internet connectivity to rural and far flung areas.
The state-run telecom operator is expected to launch its 4G services in November now and then target to cover pan-India with 4G in next 18 months. Simultaneously, the company is also targeting to launch 5G services by August 2023, as recently announced by telecom minister Ashwini Vaishnaw.
Recently, the government also approved a Rs 1.64 trillion revival package from BSNL. The revival package will help BSNL to fasten rollout of its 4G network, de-stress its balance sheet, and improve network services, among other things.
"The current approval to install 25,000 towers is in addition to the BSNL revival package and the expenses will be covered through USOF," the official said.
The telecom operators, however, may not be in favour of the government giving BSNL additional incentives above the revival package.
"If this 25,000 is over and above the BSNL bailout package announced recently then it is more harming as it is against the level playing field," an executive from a telecom company said, adding that BSNL has been given USOF related rollout without going for the tendering process.
"Denying the telecom service providers to bid is against the spirit of USOF as bidding would have resulted in best price to government and lower the government's cost overall," the telecom company executive said.
Currently, telecom operators pay 8% of their adjusted gross revenue as license fee. Of this 5% goes into the universal service obligation fund (USOF) and balance 3% to the exchequer.
As of August 31, about 47% of USOF is unutilised, and telecom operators want the government to either reduce or remove this levy till the funds are fully utilised.
FIR filed against Vijay Mallya in cheque bounce case
A fresh FIR has been filed against fugitive economic offender Vijay Mallya by Delhi Police for not appearing before a special court in connection with a cheque bounce case.
The hearing was going on in Rouse Avenue Court. The court noted that the accused was skipping the trial and was not willing to appear before it. The court then directed the Delhi Police to lodge an FIR against the accused.
A senior police official said that they lodged a case under section 174 A of the Indian Penal Code against Mallya following the court direction. The FIR was filed at Connaught Place Police Station of New Delhi District.
Delhi International Airport had accused Mallya in cheque bounce. This case was being heard before the court.
The Delhi Police has now filed an FIR which has become one new case against him.
IPC section 174 A says non-attendance in obedience to an order from public servant may attract jail term of six months if held guilty.
Reservations for Paharis will not undermine Gujjars, Bakarwals: Shah in Jammu
Union Home Minister Amit Shah addressed a massive public rally here on Tuesday and said that the Justice Sharma Commission has recommended reservations for Gujjars, Bakarwals and the Pahari communities of J&K and all of them will get their lawful right of reservations.
Shah dispelled rumours that the declaration of reservations as STs for the Paharis would in any way undermine the reservations given to Gujjars and Bakarwals.
"This is a rumour being spread by some to create a wedge between the Gujjar/Bakarwal and Pahari communities. Reservations given to Paharis will not undermine the ST reservation of Gujjars and Bakarwals," he said.
He commended the people of Rajouri and Poonch border districts by saying that whenever there was a threat to the country, these people stood like a wall against the enemy.
"The rest of the country is grateful to you because they can sleep in peace when you are maintaining vigil on the country's borders," Shah said.
He said some politicians with vested interest had said there would be bloodbath in the Chenab Valley and Rajouri/Poonch districts if Article 370 was abrogated.
"The presence of such a large number of people, including men, women and children who waited for me for two hours in scorching heat is the answer to those who spoke of bloodbath if Article 370 was abrogated.
"Till August 5, 2019 when Article 370 was removed, three families had converted democracy into a fiefdom in J&K.
"There were no reservations for Gujjars, Bakarwals and Paharis because those three families kept everything for themselves and their few stooges.
"Modiji's decision to abrogate 370 has opened way for reservations to the underprivileged communities of J&K like Gujjars, Bakarwals and Paharis.
"Instead of power wresting with just three families, Modiji held Panchayat, block and district level elections and today power is in the hands of 30,000 representatives of the people elected to these bodies," Shah asserted.
He got a rousing response when he asked the gathering whether they would ensure to keep these three families out of power in the future.
The Union home minister said during the 70 years since Independence, for the first time this year, 1.67 crore tourists had visited J&K.
"Stone pelting is a thing of the past. We have taken away stones from the hands of the youth and given them laptops instead," he said.
Talking about militancy in the state, he said before the abrogation of Article 370 during the previous four years, 4766 militancy related incidents had taken place.
"After the abrogation of Article 370, only 477 such incidents have taken place here so far", he disclosed.
He said Modi abolished the toll tax at Lakhanpur through which every item whether iron or food products entering J&K would be taxed.
"This would result in an increase in prices which you people had to bear. Modiji has abolished that tax and thereby controlled the prices of various commodities," he said.
He said nobody could have imagined a medical college in Rajouri till Modiji came to power.
"You have IIT, IIM, NEFT and AIIMS in Jammu now. These things were not even thought of before Modiji came to power in the country in 2014," Shah said.
He also spoke of various flagships programmes like Ayushmann Health card, rural electrification, roads and bridges and the starting of night flights from Srinagar International airport.
Shah is on a three-day tour of J&K.