Congress wants Kerala CEO to look into postal ballot issue
Ramesh Chennithala. (Photo: Twitter/@chennithala)
Leader of Opposition Ramesh Chennithala on Friday asked the Chief Electoral officer (CEO) T.R. Meena to ensure that transparency was maintained with regards to the postal ballots after complaints of improper handling had surfaced.
Kerala had voted on April 6 to elect 140 MLAs and the votes would be counted on May 2.
Chennithala said to the media here that he has already spoken to Meena and has also sent a detailed letter.
"It has come to our notice that there have been grave errors on the part of the officials who have been handling the postal votes. Around 3 lakh postal votes have been cast by those people who were engaged in poll duty," said Chennithala.
"Those people who were on poll duty were asked to vote at certain centres and the complaint is some of them also received postal ballots. This means there is going to be duplicate votes. We have asked Meena to ensure that there is no duplication and necessary action should be taken against the erring officials," said Chennithala.
Another complaint that he has taken up is with regards to the errors that have cropped up in the facility provided to those aged above 80. These elderly voters were given the facility to vote at their homes with officials arriving at their homes.
"It has come to our notice that these votes that were taken from the people from their homes were not kept in the ballot boxes but in plastic carry bags. We have asked Meena to ensure that there are no chances of any misappropriation," said Chennithala.
Stop auction of debt-ridden farmers' land in Rajasthan: CM
Rajasthan Chief Minister Ashok Gehlot on Thursday instructed bank officials to stop the auction of lands of debt-ridden farmers in the state.
Farmers' lands are being seized by bank officials on the grounds of non-payment of loan instalments in different parts of the state and hence, the opposition parties have been attacking the state government for making fake promises of loan waivers.
Gehlot tweeted: "Due to non-payment of loans of commercial banks under the control of Reserve Bank in the state by farmers, the process of land attachment and auction is being done under the Removal of Difficulties Act. The state government has instructed the officials to stop it."
He said that the state government has waived the loans of cooperative banks.
"The Government of India has been urged to waive the loans of farmers by making one time settlement from commercial banks. The state government is also ready to bear its share. Our government passed a bill in the assembly to ban the auction of land of farmers having agricultural land up to 5 acres. But till now, this law has not been made as the Governor has not yet cleared it," he said.
"I am sad that such a situation has arisen due to law not being approved. I hope that this bill will be approved soon so that such an auction will not happen in future," he added.
Farm lands across Rajasthan are being auctioned due to non payment of loan instalments.
Against the auction of farmers' lands in Rajasthan state, the Congress has decided to gherao the Governor's house on January 24 at 2 p.m. with all the farmers' organisations of the state where he will be requested to pass the bill.
Meanwhile, BJP state president Satish Poonia on Thursday attacked the Congress party for making fake promises to farmers on loan waiver.
In his tweet, he hash-tagged Congress leader Rahul Gandhi and said: "Rajasthan farmers' land is being auctioned and farmers are committing suicides due to this promise of Rahul Gandhi," he said and tagged, Ashok Gehlot too saying he is misleading people by simply exchanging letters. If there is little honesty left, waive off loans for farmers completely."
Poonia also posted a video from an election rally where Rahul Gandhi counted till 10 and said that farmers loans will be waived off in 10 days.
Battle for UP: Cong releases 2nd list, includes 16 women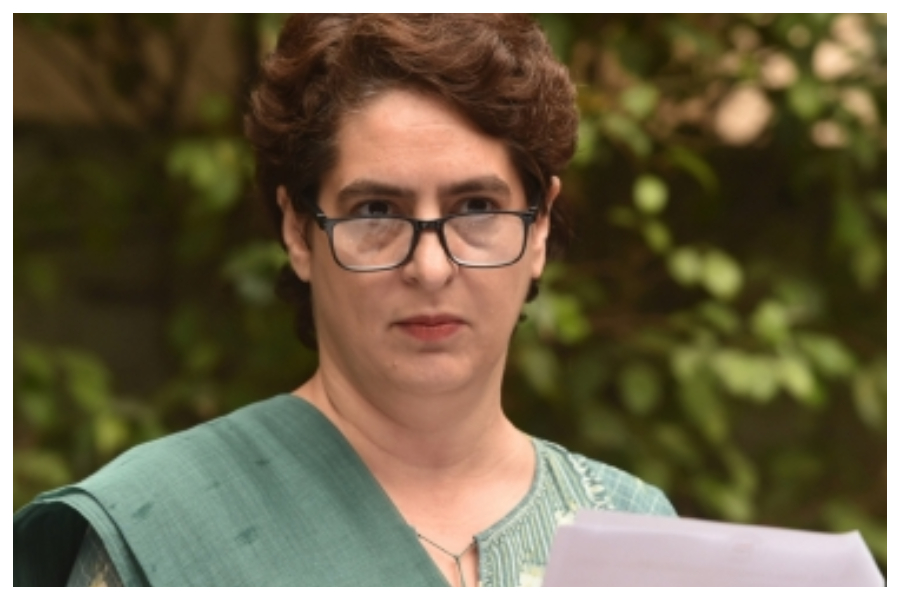 The Congress on Thursday released the second list of 41 candidates for the Uttar Pradesh elections in 41 candidates, out of which 16 are women.
The women candidates include Sukhwinder Kaur from Saharanpur, farmer leader Poonam Pandit from Syana and Dr Yasmeen Rana from Charthawal.
The total number of tickets given to women are 66 out of the declared of 166 candidates, which is marginally higher than the 40 per cent as promised by Priyanka Gandhi Vadra party General Secretary and In-charge UP.
Last week the party had declared the names of 125 candidates in which 50 are women, constituting 40 per cent of the candidates.
The women have been chosen from diverse backgrounds. These include the mother of Unnao rape survivor; Poonam Pandey an Asha Worker; Nida Ahmed, a journalist; and social activist Sadaf Jafar from Lucknow who was at forefront of anti-CAA protests.
Priyanka had earlier announced that 40 per cent of the tickets would be given to women and had coined a slogan – 'girls can fight'.
Priyanka said, "We wanted to give a chance to the people who have been fighting for their rights, so the real people will get the chance to fight for their cause."
She said that political rights need to be given to the women.
The Congress leader said that the party has tried to change the political narrative of the state and wants that there should be discussion on employment, health, law and order and other women related issues.
Rahul slams Centre on abduction of Indian by Chinese forces in Arunachal
After the Chinese Army reportedly abducted an Arunachal Pradesh teenager from the Indian territory where China had constructed 3-4 km road in 2018, the Congress has slammed the government for inaction in the entire episode.

Former Congress President Rahul Gandhi on Thursday tweeted in Hindi, "Just days ahead of Republic day the Chinese have abducted an Indian citizen, we are with the family of Meeram Taron, and we will not lose hope and will not accept defeat. But Prime Minister's silence is his statement that it does not bother him."

As per reports Traon's friend, who managed to escape, reported the matter to the authorities and brought it to the attention of Tapir Gao, an MP from Arunachal Pradesh.

The incident has been reported from Upper Siang district.

Tapir Gao tweeted: "Chinese #PLA has abducted Sh Miram Taron, 17 years of Zido village on Tuesday from inside Indian territory, Lungta Jor area (China built 3-4 kms road inside India in 2018) under Siyungla area (Bishing village) of Upper Siang district, Arunachal Pradesh. His friend escaped from the PLA and reported to the authorities. All the agencies of the Central government are requested to step up for his early release."

The MP has requested Prime Minister Narendra Modi, Home Minister Amit Shah, Defence Minister Rajnath Singh, Arunachal Pradesh Chief Minister Pema Khandu and Deputy Chief Minister Chowna Mein, and the Indian Army to ensure the early release of the abducted Indian boy.

Congress MLA Nenong Ering too brought to the notice of the government and said, "It's shocking that CCP China's PLA abducted innocent youth from Arunachal Pradesh."