Chunky Panday: I'm proud to be Ananya Panday's dad (Ld)
Actor Chunky Panday makes no bones about being known as actress Ananya Panday's father and says that he always wants to be known as that.
Ananya is Chunky's elder daughter, who made her big Bollywood debut in 2019 with Karan Johar's "Student Of The Year 2".
In just two years, the 22-year-old has been one of the most talked about personalities in the industry and has garnered a fan following of over 3,157,000 followers on Twitter and 19.6 million on Instagram.
She even has a great lineup of films such as Shakun Batra's yet-untitled next starring Deepika Padukone and Vijay Deverakonda starrer "Liger".
Talking about his daughter's growing success, Chunky reminisced about the time when his father shared the excitement of being known as the "Aankhen" actor's father.
"Years before I had become an actor, I had very famous doctor parents. I was always known as Doctor Panday's son, naughty son," Chunky told IANS.
He added: "Then one day after becoming an actor in 1987, I remember my father was in Delhi attending a heart surgeons' conference and when he was introduced on stage he was introduced as Doctor Panday, who also happens to be actor Chunky Panday's father and my father was so excited."
"In fact, there were no mobile phones then but he called me up on an STD line and said 'Chunky, I am very proud of you. I have been introduced as your father'," the actor recalled.
Chunky feels exactly the same for Ananya.
"The same goes now, I think when I am introduced as Ananya's father anywhere, it's pure excitement and happiness. I think seeing her success is making me happier than seeing my own success. When my success was happening I was too busy working," said the 58-year-old actor.
"With hers, yes, I am working but it really makes me proud and it is 10-fold more to see a child succeed at something."
He asserted: "Yes, I am proud to be Ananya Panday's dad and I always want to be known as that. And I have another daughter Rysa Panday, I want to be known as her dad, too."
Assam CM urges Aamir Khan to postpone his visit to state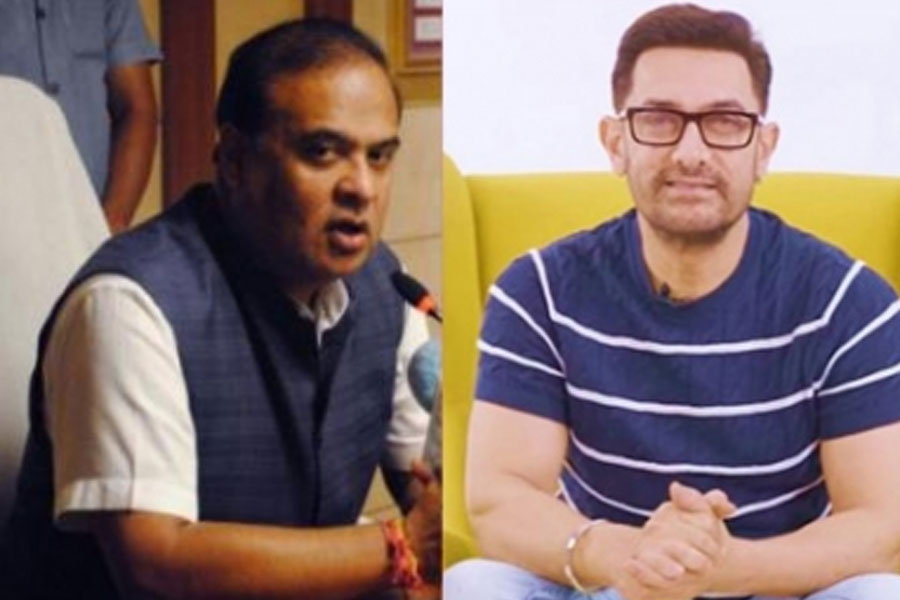 Assam Chief Minister Himanta Biswa Sarma has urged Bollywood actor Aamir Khan who expressed his willingness to visit the state on the eve of Independence Day to plan the trip after the conclusion of 'Har Ghar Tiranga' celebrations.
"Aamir Khan spoke to me and he intended to come to Assam during the Independence Day celebration. But it may shift focus from Azadi Ka Amrit Mohatsav… hence I told him to fix a date after August 15," Sarma told the mediapersons here on Friday.
The Chief Minister, however, said that he has good terms with Khan and they often speak over the telephone.
Though the intent to visit Assam is unknown, sources said Khan wanted to promote his latest release 'Laal Singh Chaddha', which is a remake of the iconic film 'Forrest Gump'.
It could not be known if the actor has agreed to come to Assam after Independence Day.
Khan's latest film has been embroiled in controversy for the last few days. Some sections were calling for a boycott of the film claiming that the Aamir Khan-starrer was disrespectful towards the Indian Army.
Notably, Khan had earlier extended a helping hand to the flood-affected people of Assam by making a contribution of Rs 25 lakh towards the CM Relief Fund.
Sarma then took to Twitter to thank the Bollywood actor.
Sunny Leone: Grateful that Bollywood accepted me with open arms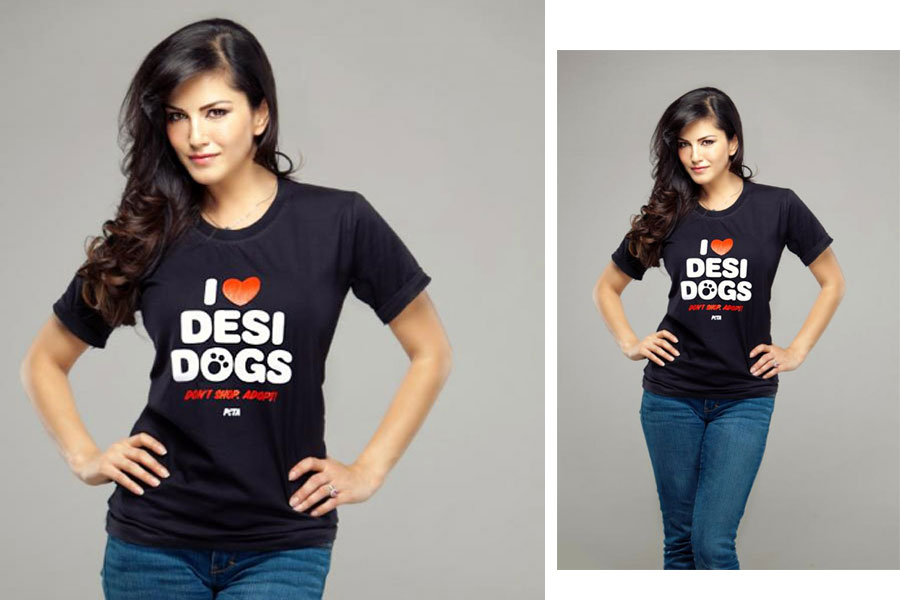 It has been a 10-year-long journey in Hindi cinema for Sunny Leone, who feels grateful that Bollywood has accepted her with open arms and that career in cinema reiterates her faith in the fact that hard work always yields result.
The actress began her career with "Jism 2" after a stint in "Bigg Boss" season 5. She then starred in the popular number "Laila" alongside Shah Rukh Khan in "Raees". She was also seen in the web-series "Anamika" among many other projects.
Talking about her journey, the actress said: "When my husband Daniel Weber and I first started working, we borrowed money from the banks to start our first company and we turned that into a successful venture.
"When Bollywood happened to us, it was the next chapter in my entertainment career. It's been an amazing journey ever since. I am humbled. The amazing love and support that my fans have showered on me has helped me scale new heights. I wouldn't have been able to do it without their appreciation.
"My journey in cinema reiterates my faith in the fact that hard work always yields results. I love my life and I love my job.
"I have a wonderful family, a great partner in Daniel, three beautiful children, a lovely home and a career that I have worked hard to put together.
"I work every day, sometimes without any offs and I have never been satisfied with where I am. I am grateful that Bollywood accepted me with open arms and I have been able to create for myself a space in an industry that happens only to chosen ones."
Kangana says negativity around 'Laal Singh Chaddha' is created by 'Mastermind' Aamir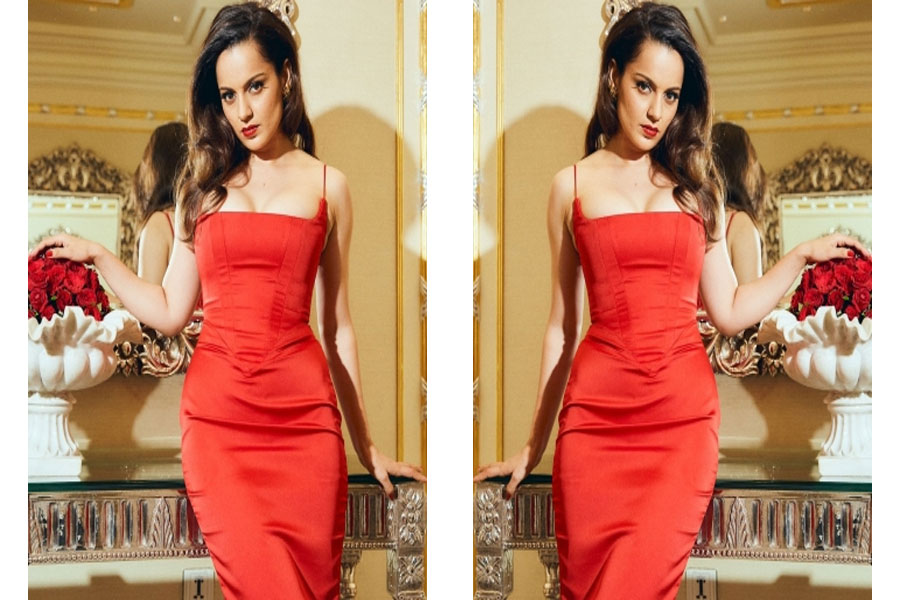 Actress Kangana Ranaut has targeted Bollywood superstar Aamir Khan, whom she tagged as a "mastermind" for skillfully creating negativity around his upcoming release 'Laal Singh Chaddha', and that he made "Hinduphobic" film 'PK'.
Kangana took to her Instagram Story where she lashed out at Aamir and asked him to stop "making it about religion or ideology".
She wrote: "I think all the negativity around upcoming release 'Laal Singh Chadda' is skill fully curated by mastermind Aamir Khan Ji himself."
"I think all the negativity around upcoming release 'Laal Singh Chadda' is skillfully curated by mastermind Aamir Khan Ji himself, this year no Hindi films have worked (barring one exception of a comedy sequel).
"Only south films deeply rooted in Indian culture or with local flavour have worked, a Hollywood remake would have not worked anyway."
She added: "But now they will call India intolerant, Hindi films need to understand the pulse of audiences it's not about being a Hindu or Muslim."
"Even after Aamir Khan ji made Hinduphobic 'PK' or called India intolerant he gave biggest hits of his life please stop making it about religion or ideology, it's takes away from their bad acting and bad films."
Directed by Advait Chandan, 'Laal Singh Chaddha' stars Kareena Kapoor Khan alongside Aamir Khan. The film is the official Hindi adaptation of Tom Hanks' iconic movie 'Forrest Gump'.
It is scheduled to hit the screens on August 11.