Chandan Roy Sanyal says he was sure he would be judged harshly in 'Ray'
Actor Chandan Roy Sanyal's role in the recent anthology 'Ray' was well-appreciated by the audience. The actor was unrecognisable as Roby Ghosh in the part 'Spotlight' of the web series.
Talking about his character, Chandan told: "I think I was always unrecognizable and in my occupation, it works in my favour. It gives me a clean slate to draw a portrayal from scratch. I was sure I would be judged too harshly, but luckily I realised I feared for nothing. People liked what I tried to do thanks to Harshvardhan, Vasan Bala, Netflix, the casting director and everyone who was involved with it."
The actor shares that being a Bengali, it was exciting to be part of Satyajit Ray's adaptation 'Ray' in the year that celebrates 100 years of his birth.
"I have been following his work since my childhood and all through my life. Only when I started acting and I got very involved in cinema and theater I started understanding his work. Recently I saw his film called 'Kaapurush' (The Coward) which is based in the 70s. I saw it with very different eyes the second time – the composition, the character, the photography, the acting, the music, the texture, the location, everything was so avant-garde. If you watch films of the legends of quality cinema such as Kurosawa and Goddard and then you watch his films, you realise the degree of excellence is the same."
Chandan made his acting debut with 'Rang de Basanti' in 2006 in a minor role. Later, he received critical acclaim for his character Mikhail in 'Kaminey'. He has been working in Bengali films right from his debut in 'Mahanagar@Kolkata'.
Talking further about Ray's films, he said: "About Satyajit Ray, I think everything fascinates me – his storytelling, his screenplay, how he handles his actors, music, photography, editing, costume, location and sets among other things. Imagine making a war film about two people sitting in a room like 'Shatranj Ke Khiladi'. With his films, he has dealt with all kinds of genres – romance, drama, musical, comedy, social synthesis of the society, etc. He was a complete filmmaker. He had so much to say and he said it over the years without getting bogged down by commerce or society. He was a true artist."
Chandan has been in the film industry for around two decades and had quite a roller coaster journey. "20 years have been riddled with ups and downs. It has been a long journey. The actual exercise hasn't started and so this has been a warm-up. My success was hot and cold. I don't think I have achieved enough. Now that I'm free of a few constraints I'll pursue my passion with even more strength," said Chandan.
The actor has been featured in six web series, with pivotal roles in 'Aashram', 'Bhram' and 'Ray'.
"I'm enjoying the limelight that it has got me. People have started recognising my talent. Here I get calls for bigger parts, bigger roles," signed off Chandan.
Beyonce announces 'Renaissance' stadium tour dates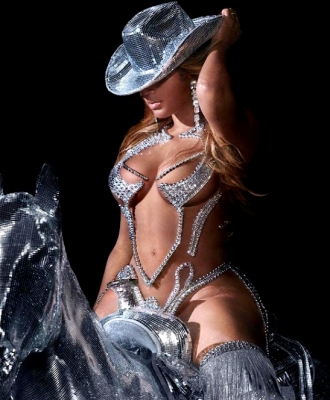 Singer Beyonce has announced a 2023 world tour on Instagram, supporting her multiple-Grammy-nominated 2022 album, 'Renaissance'.
She also released the dates and cities on her official website, reports 'Variety'.
The timing of the announcement, which comes just days before the Grammy Awards on Sunday, sparks speculation that the singer may perform or at least appear on the show. Beyonce is the most nominated artist for the awards with nine, all related to 'Renaissance'.
Sources tell Variety that her husband Jay-Z will perform with DJ Khaled on the show, most likely their nominated song "God Did."
Beyonce performed her first full concert in four years on January 21 at the new Atlantis the Royal Resort in Dubai.
It was an elaborate and highly theatrical performance — for which sources say she was paid some $24 million — with an all-female orchestra, a battery of dancers, a small lake, fireworks, a 50-foot hydraulic platform, three costume changes for the singer and a guest appearance from her and Jay's daughter Blue Ivy, but no songs at all from 'Renaissance' — a tease that could mean she'll premiere one or two on the Grammys, or even save them for the tour.
Beyonce has said that 'Renaissance' is a three-part project, so it's possible that the next parts could be another album, a long-form video project or even the tour itself.
Beyonce's last full tour was the nearly six-month, 49-date 'Formation' tour in 2016, which unusually featured no guest appearances until the final show, at New Jersey's MetLife Stadium, where she brought out Kendrick Lamar and Jay-Z.
She did, however, stage an epochal 'Homecoming' headlining performance at the 2018 Coachella festival — which was postponed from 2017 due to the birth of her and Jay's twins — for which she was accompanied by a full marching band in a nod to historically Black colleges and universities.
That blockbuster performance was later released as the 'Homecoming' album and — via a three-project deal with Netflix that sources tell Variety is worth $60 million — a feature-length documentary. It seems possible that a future 'Renaissance' video project could be part of that deal as well.
Priyanka Chopra finally reveals daughter Malti Marie's face; photos go viral
Actor Priyanka Chopra and husband Nick Jonas have finally revealed their daughter Malti Marie's face.
The actor was attending an event in Los Angeles where Nick with his brothers Kevin and Joe unveiled their Hollywood Walk of Fame star.
Photos of Malti Marie has now gone viral on social media. Some netizens even called her a "carbon copy of her dad" Nick.
Priyanka Chopra's family
Priyanka and Nick welcomed Malti via surrogacy in January 2022 and since her arrival, the actor had posted several photos of her but without revealing her face.
Priyanka and Nick tied the knot in a Christian and a Hindu ceremony in Jodhpur's Umaid Bhawan Palace on December 1 and 2 in 2018. Later, the couple also hosted two receptions in Delhi and Mumbai.
When Priyanka opened up on Malti's birth
A few days ago, PeeCee finally broke her silence on her daughter's birth and revealed why the couple opted for surrogacy. She had mentioned that she had certain medical complications and hence, they decided to go for surrogacy. She also slammed people accusing her of "outsourcing" her pregnancy and stated that her daughter won't be a part of any gossip.
"I was in the operation room when she came out. She was so small, smaller than my hand. We spent every single day with her on my chest, on my husband's chest," PeeCee recalled.
She had also made it clear that people can comment on her as per their whims and fancies, but she will not let her daughter be "gossip".
Bombay HC extends relief to Rakhi Sawant till February 1 in case filed by Sherlyn Chopra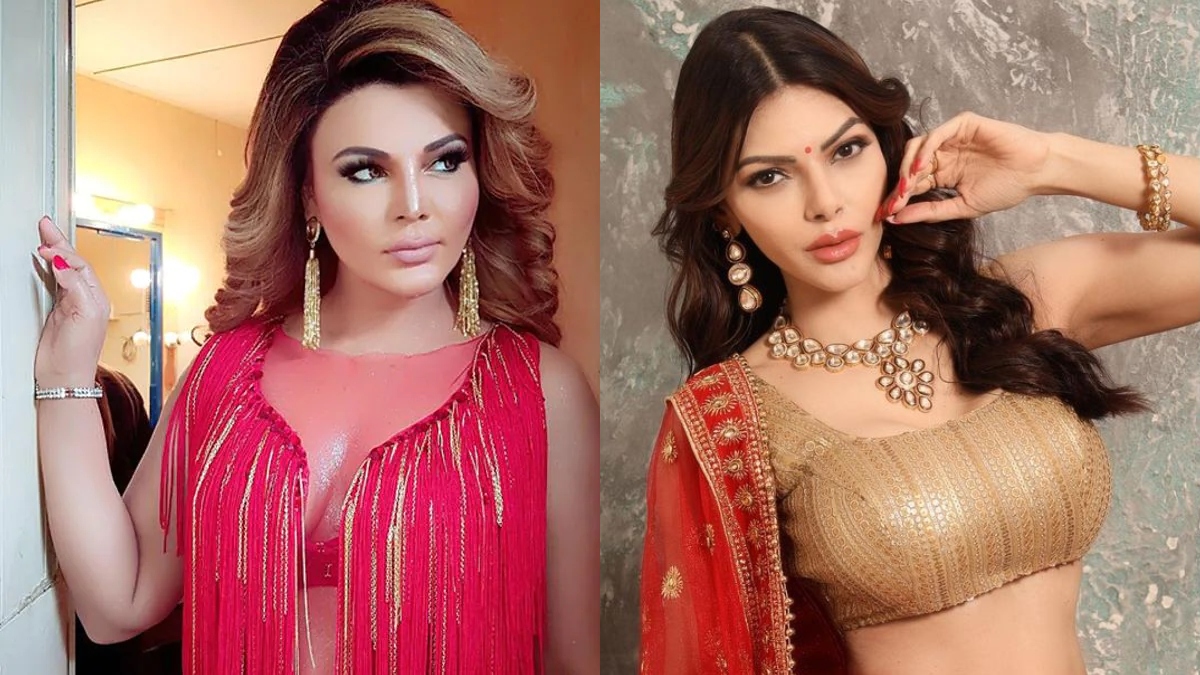 The Bombay High Court on Tuesday extended relief to Rakhi Sawant till February 1 in a case registered against her by another model.
Justice MS Karnik extended order of no coercive action Ms Sawant till February 1 as the complaint sought to file an intervention application. 
A model and actor had filed an FIR against Ms Sawant alleging that the latter circulated her obscene videos to the media and made derogatory statements against her.
Amboli police had booked Ms Sawant and her lawyer Falguni Brahmbhatt on November 8, 2022, under sections 354A (sexual harassment), 500 (defamation), 504 (intentional insult) and 509 (insulting modesty of woman by act, word or gesture) of the Indian Penal Code and section 67 (transmission of obscene content in electronic form) of the Information Technology Act.