Call off Ashes if families can't accompany players: Michael Vaughan
Former England skipper Michael Vaughan has joined the chorus for the country's cricketers to be allowed to travel with their families for the Ashes later this year, saying that if they are not allowed "to have their family members with them", the tour should be "called off".
The English cricket team travels to Australia in November and plays the first Ashes Test at the Gabba in Brisbane from December 8. However, they may not be accompanied by their families due to the Covid-19 protocols in Australia.
"Read reports that England cricketers may not be able to have family members with them Down Under this winter. Quite simply, if they can't, they should call the Ashes off… 4 months away from your family is totally unacceptable #Ashes," Vaughan, who was the England captain in all three formats at one point, tweeted on Tuesday.
Former England cricketer Kevin Pietersen too has come out in support of English cricketers on the prospect of them not being able to take their families to Australia during the Ashes tour.
South Africa-born Pietersen, who played over 100 Tests for England and scored more than 8,000 runs, tweeted on Tuesday, "Any ENG player that pulls out of this Ashes, if they seriously can't see their families for FOUR MONTHS, has my full backing. Families are the most important part of a players make up. And even more so in the current climate! FOUR MONTHS with no family on Ashes Tour?"
England wicketkeeper-batsman Jos Buttler too expressed his reservations on Tuesday, saying, "That (bringing back Ashes) would be a huge challenge, especially when you are accustomed to being able to take your family."
"A lot of the guys have young families, so I am sure they would find that tough. Hopefully, a positive solution can be found," the 30-year-old was quoted as saying by dailymail.co.uk.
England wind up the Ashes tour on January 18 in Perth. Prior to that, the likes of Jos Buttler and Ben Stokes, among others, who play limited-overs cricket too, will also be representing England on the tours of Pakistan, Bangladesh as well as the T20 World Cup.
This will mean a long time in quarantine and an almost five-month stay away from their families.
Cricket Australia has reportedly requested the Australian government to allow English cricketers' families to travel with them.
Team was jaded after hectic IPL; long break will help immensely: Kohli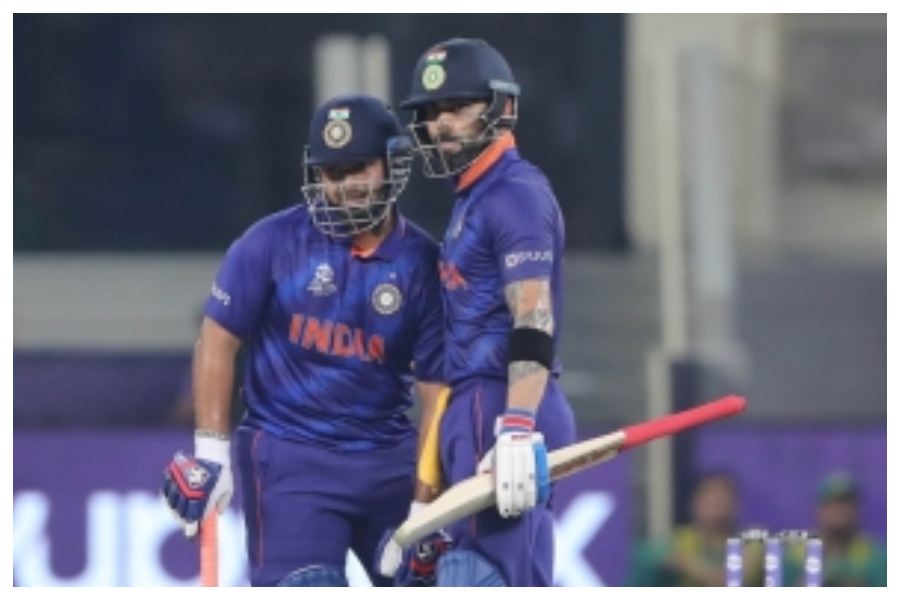 India skipper Virat Kohli did concede after the 10-wicket thrashing at the hands of Pakistan in an ICC T20 World Cup 'Super 12' game here that the "high-intensity" Indian Premier League 2021, which concluded here recently, did take a toll on the players and the week-long break before the next game will do his side a world of good.
Compared to the enthusiasm shown by the Indian players for their respective IPL franchises recently, Virat's boys looked jaded and listless as they went about their opening match against the arch-rivals nowhere near their best, with their express pace bowlers barely managing military medium, compared to the likes of Pakistan's Shaheen Afridi and Haris Rauf who bowled their hearts out on Sunday night.
Asked, how does he see the week-long gap between the opening 'Super 12' game against Pakistan and the next assignment against New Zealand on October 31, Kohli said during the post-match press conference that, "I think it works really well for us from all point of views. Knowing that we have played a full-fledged season already, we played the IPL, which is very high octane by itself in testing conditions here in the UAE, and then we come into the World Cup. So for us these big breaks are definitely something that's going to help us as a team to be in the prime physical condition that we need to be to play this high-intensity tournament.
"T20 World Cup is always a high-intensity tournament, and it will help us, again, to regroup as a team to get to the practice sessions eager to execute the things that we want to, prepare in a very confident manner and then arrive on the day again to make sure that this time we execute our plans, and we have enough confidence in our ability that with this preparation time, we'll come out once again being in a positive frame of mind. For us as a team personally I can say it's a good thing that's happening. We'll have time to reflect and to prepare again," added Kohli, who will be stepping down as T20 captain after the World T20 assignment.
Losing the toss, Kohli said, was crucial as the team batting second got a little more advantage, with the dew making it easy for the Pakistan batters to rotate strike.
Expressing his frustration with the conditions, Kohli said, "The more dew came in towards the second half of the Pakistan innings, 10 overs onwards, and the wicket will rotate strike. We could not even get dot balls in because the pitch was obviously providing a big pace for the batsman to work with. The slower balls were not holding up as much.
"These small little factors, as I said, it did make a massive difference, and as a team you need to understand what was the reality of the situation out there in the middle, and that's where those 20, 25 extra runs would have been good, but brilliant bowling in the first six (overs by Pakistan) did not allow us to get those extra runs."
T20 World Cup: A really good feeling to win against India, says Afridi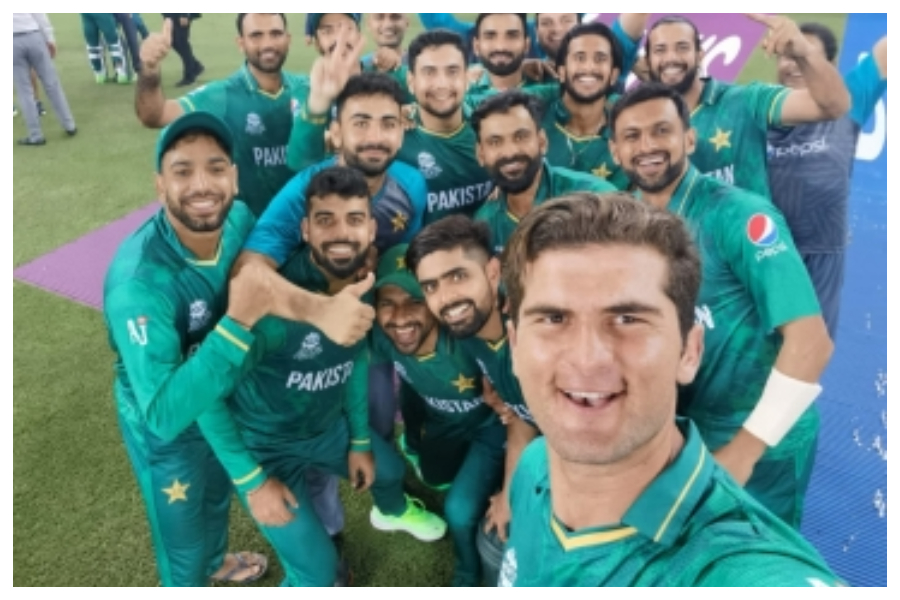 Pakistan pacer Shaheen Shah Afridi said that it was a really good feeling to secure a win against India in the ICC men's T20 World Cup. He added that the team had a plan and it was just about executing it.
Afridi set up Pakistan's crushing ten-wicket win over India in Dubai on Sunday, as the 2009 champions broke their losing streak against the 2007 champions in 20-over World Cups. His opening burst claimed Rohit Sharma and KL Rahul in power-play. In his final over, he took out India skipper Virat Kohli, thus applying brakes to Ind'a's finishing touches. Overall, he had figures of 3/31 in four overs.
"To be honest, a really good feeling to win against India in World Cup. It is a special thing for us Pakistanis. First of all, congratulations to the whole of Pakistan. They all were sitting and praying for us. So yeah, I think we had a plan and just executed it," said Afridi in the post-match press conference on Sunday.
He also credited his skipper Babar Azam and wicketkeeper-batter Mohammad Rizwan for putting up an unconquered partnership of 152 runs, which helped Pakistan get over the line with 13 balls to spare. "The way Rizi (Rizwan) and Babar finished the game and the way they're playing, I think credit goes to these two. They were like a one-man army swinging the bat. It's good for Pakistan to start good in our first game. We're looking forward to more games."
Talking about his approach with the ball, Afridi explained, "I think this is also the first time that I bowled three overs in power-play. The ball was moving a bit and I was trying to give a breakthrough for the team as it was a requirement at that time. The conditions were such that the ball was moving for me. I just tried to do it and got good results."
Afridi revealed that there was a plan in place to get Kohli out in his last over of the match. "Yes, there was a plan for it. Virat Kohli is a number one player. I think there's no difference between him and Babar. Both play the same way. The way I bowl to Babar in the nets, I tried to bowl the same way against Kohli. When I came in the third over, I wasn't getting the swing and seam which was there previously. My effort was to continue in the same way, just focusing on hitting the length and do some slow cutter in the end."
Pakistan's next match in the tournament will be against New Zealand on Tuesday in Sharjah.
T20 World Cup: We know exactly where the game went wrong, says Kohli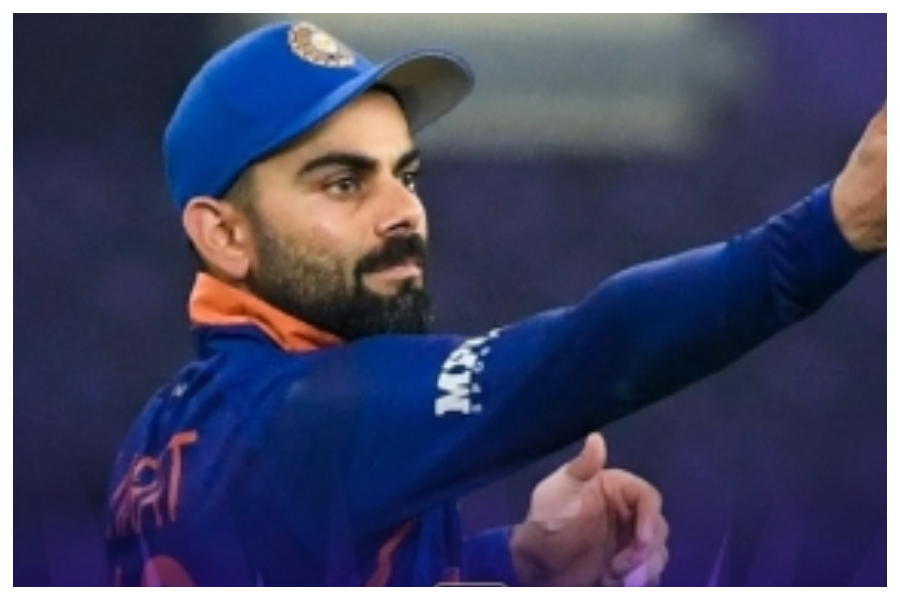 India captain Virat Kohli believes that his team has an exact idea of where the opening match against Pakistan went and where it went wrong for them. He added that brilliant bowling by Pakistan in the first six overs meant that India couldn't get the extra 20-25 runs. In their opening match of the ICC men's T20 World Cup. India were handed a ten-wicket drubbing by Pakistan at the Dubai International Stadium on Sunday.
"As a team, we need to understand that what was the reality of the situation out there in the middle. That's where those 20-25 extra runs would have been good. But brilliant bowling in the first six, did not allow us to get those extra runs. We know exactly how the game went and where it went wrong. We have absolute clarity of it, which is a good thing to know about where you went wrong as a team," said Kohli in the post-match press conference on Sunday.
"So, you can work and try to correct it and move forward because we still have lot more matches in this tournament. If we stick to the processes we follow, we can definitely feel like we can work on these mistakes," added Kohli.
Explaining how the match panned out, especially after dew came into the picture during Pakistan's chase, Kohli said, "If the pitch becomes little better to bat on, you get off to a start. Then you start feeling more confident about the chase. That's what happened. The more dew came towards the second half of Pakistan's innings onwards and they were able to rotate strike."
"We could not get even dot balls in because the pitch was providing a bit more pace to the batters to work with. The slower balls were not holding up as much. These small little factors, as I said, make a massive difference. Toss definitely is going to be a factor in this tournament, especially if dew keeps creeping in the latter half of the game. You then need those extra runs in the first half."
Talking about Shaheen Shah Afridi's opening burst, which set up Pakistan's win, Kohli was in praise of the young left-arm seamer. "He did bowl very well with the new ball. I think he hit the right areas to pick up wickets, and in T20 cricket you need good execution to pick up wickets with the new ball, and certainly, he did that, so credit to him. He put our batsmen under pressure immediately with the new ball, and he ran in with intensity and showed that he's bowling in consistent areas."
"So, as batsmen, you are forced to be a bit watchful, and yeah, that spell kind of put us on the back foot immediately, and from there on to get those extra 20, 25 runs, in the end, seemed pretty difficult when you lose three wickets for 20 runs," concluded Kohli.
Kohli credited Pakistan for outclassing his team in the opening match of the tournament in all departments, saying that his team tried its best to put them under pressure. "They definitely outplayed us. There is no doubt about that. You don't win by ten wickets if you don't outplay the opposition. We did not even get any chances. They were very professional. You definitely have to give them credit. We tried our best. We tried to create enough pressure on them. But they had the answers. There is no shame in accepting that one team played better than you."
"As I said, when you step onto the field, which has eleven players from each side, you have an equal opportunity to win the game. There are no guarantees that you go out there and win every match. But having said that, you also don't go out there being casual. So, we tried our best. We made a decent total out of a tough situation we thought we could put them under pressure. But they did not let us come into the game at any stage. They deserve the credit for finishing the game very strongly and not allowing us to put any pressure on them throughout the innings."
India's next match in the tournament is against New Zealand on October 31 in Dubai.