Bombay High Court orders Maharashtra to admit ailing Father Stan Swamy to pvt hospital
The Bombay High Court on Friday ordered the Maharashtra government to immediately transfer ailing octogenarian priest and Koregaon-Bhima case accused Father Stan Swamy to a private hospital for 15 days, in view of his deteriorating health.
At a special urgent hearing, a division bench of Justice S.S. Shinde and Justice N.R. Borkar said that although Sir J. J. Hospital – where Swamy is current admitted – is well-equipped and medically staffed, it may not be feasible to give proper attention to him, owing to the present Covid-19 pandemic influx of patients.
Accordingly, the court directed that Swamy should be shifted to the Holy Family Hospital in Andheri, preferably on Friday itself, and be admitted there for 15 days.
As per an undertaking by the accused's counsel, senior advocate Mihir Desai, the court said that Swamy would bear all his medical treatment expenses.
The hospital authorities were also asked to provide an attendant in view of his advanced age, besides a policeman for his security.
The bench's directions came on a plea for temporary medical bail filed by the priest, challenging two earlier orders by a special NIA court rejecting his bail application.
During the hearing last week, Swamy only requested release on interim bail and refused to get admitted to any hospital, after which his lawyer sought time to speak with him.
After discussing the matter with Senior Advocate Desai, Swamy agreed to get admitted to the Holy Family Hospital and moved the high court for an urgent hearing.
Additional Solicitor General Anil Singh, representing the NIA, argued that there was no need to admit the accused to the Holy Family Hospital since Sir J.J. Hospital has all facilities to care for patient, and admitting an accused to a private hospital may set a wrong precedent.
Strongly opposing Desai's plea for allowing a friend of Swamy to remain with him as he had no other family, Singh said that the hospital staff was enough to take care of him.
After considering all submissions and arguments, the court ruled that Swamy can be admitted to a private hospital of his choice and also allowed a friend, Father Frazer Mascarenhas, to visit him in hospital as per the hospital protocols.
Suspicious speed-boat found in Raigad, ATS to probe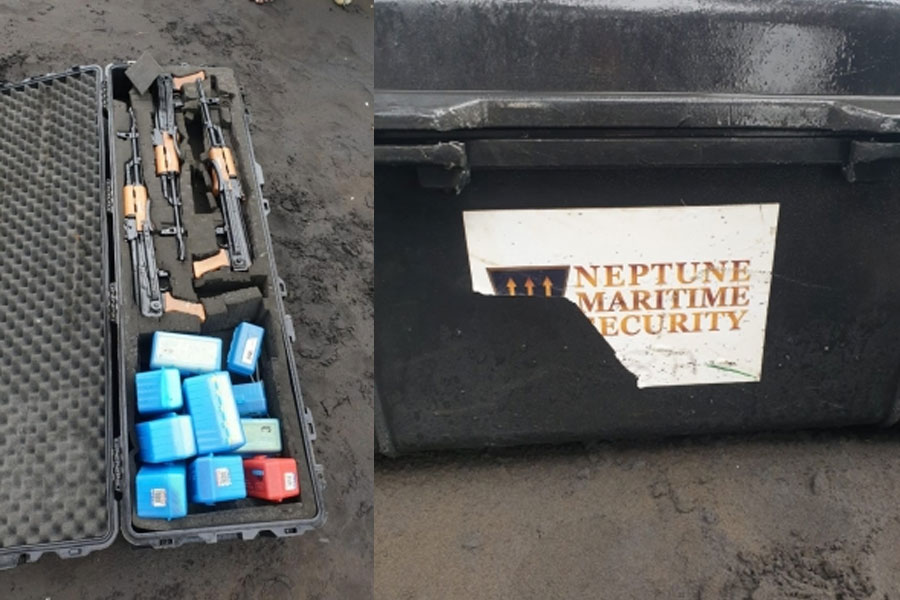 A suspicious speed-boat was found on the Harihareshwar Beach in Raigad, around 200 kms south of Mumbai, sending the security forces into a tizzy here on Thursday afternoon.
According to local police officials, the boat is apparently of foreign origin and there are some dismantled weapons found on board.
The state government, police and other agencies have taken serious note of the speed-boat with a red alert sounded in the entire district.
A team of Anti-Terrorist Squad is rushing to the site to probe the speedboat, suspected to have strayed in the rough Arabian Sea waves to beach at Harihareshwar.
Dahi-Handi politics: BJP pokes Shiv Sena in Aditya Thackeray's bastion
Apparently needling the Shiv Sena, the Bharatiya Janata Party will hold its 'dahi-handi' celebrations at the Jambori Maidan in Worli on Friday, which is a Sena stronghold and also the Assembly constituency of the Yuva Sena chief, Aditya Thackeray.
Driven out of Jambori Maidan this year, now the Sena plans to hold its revelries at Worli Naka — with an undeclared competition on who will make it a bigger affair — likely to be witnessed on Friday.
Former Nationalist Congress Party leader Sachin Ahir, who joined the Shiv Sena in 2019, used to regularly organise the dahi-handi at Jambori Maidan, which was ranked among the biggest events during the festival in Mumbai.
Mumbai BJP President Ashish Shelar on Thursday took a swipe at the Sena, saying "despite having an MP, MLA, ex-Minister, ex-Mayor and several municipal corporators, the party is struggling to get 'loyalty affidavits' on Rs 100 stamp-paper".
"They got elected on our strength and then claimed it as their 'bastion'. The pyramid of those who betrayed the 'saffron' has started crumbling, they are now rattled and their tiers will collapse in Worli," said Shelar sarcastically, targeting its former ally.
Hitting back, Ahir said if they (Shelar & BJP) are so obsessed with Worli, then he should change the constituency and contest from Worli, and the people here will show them their level in the elections.
Aditya Thackeray said Worli has suddenly become the beloved of the BJP and they are welcome to organise their celebrations, but the people of the constituency know 'the traitors' and will teach them a lesson soon.
After Ahira's NGO Sankalp Pratisthan stopped organising dahi-handi at Jamboree Maidan in 2015, Sena MLA Sunil Shinde took over in 2019, but this year the BJP beat it in securing permission for the ground.
Shiv Sena MP wants Centre to bring back Netaji's remains
Shiv Sena MP Priyanka Chaturvedi has written a letter to the Centre to bring back the remains of Netaji Subhas Chandra Bose.
In her letter to Prime Minister Narendra Modi, she said: "As we celebrate 'Azadi ka Amrit Mahotsav' and pledge to take pride in our heritage as a part of the 'Panchpran', I am writing this letter to you in support of the request of Ms. Anita Bose Pfaff, daughter of Netaji Subhash Chandra Bose, to bring his last remains back to India.
"It shall be our greatest honour to commemorate Netaji's sacrifice and dedication towards independence of India by fulfilling his last wish of returning to the Indian soil.
"I request you to make a note of the request of Ms. Anita Bose Pfaff and expeditiously take all such diplomatic and other measures to bring Netaji home and duly acknowledge his insurmountable contributions in India's freedom. struggle. This shall indeed be a true tribute to our forefathers who sacrificed their lives for India's freedom."
As per the National Archives, Netaji's remains are kept at the Renkoji Temple in Tokyo.