Bhojpuri actress Priyanka Pandit's nude video goes viral
Days after Bhojpuri actress Trisha Kar Madhu's leaked MMS making the rounds on the internet, a nude video of another Bhojpuri actress, Priyanka Pandit, has gone viral on social media.
Millions of viewers have searched the video on Google, Facebook, Twitter, Instagram, YouTube and other social media platforms, with many sharing the sexual content and also making memes of it.
The actress has also been trolled on social media.
After the video went viral, Pandit came before the media and alleged that someone conspired against her in a bid to take personal revenge.
"The viral video is not mine. The girl showing the sexual content only looks like me. The video is also old," Pandit told reporters.
Sources said that Pandit has also submitted a written complaint with the police in connection with the matter.
Bhojpuri singer booked for abetment to suicide of actress
Police in Uttar Pradeh's Sarnath have registered a case against Bhojpuri singer Samar Singh and his brother Sanjay Singh under sections including abetment to suicide in the Akansha Dubey death case.
Police has taken this action on the complaint of the late actress's mother who reached Varanasi from Mumbai.
Akanksha's mother Madhu said that her daughter was very courageous and that she could not have committed suicide.
She appealed to the police and administration for justice.
Akanksha's mother and brother reached the police station on Monday morning while her father Chhote Lal Dubey is still on the way.
Madhu told reporters that she had spoken to Akanksha on phone on Saturday evening and she seemed happy.
She told the police that Samar Singh often used to beat and torture Akanksha.
"Samar Singh wanted Akanksha to work only with him and not with anyone else. He did not give money for working together and used to beat her if she worked in someone else's project," she said.
According to her, Akanksha Dubey was in a live-in relationship with Samar Singh.
She also questioned the fact that Akansha's body was found sitting on the bed with a dupatta tied around her neck.
"How can anyone hang herself while sitting on the bed? It is a clear case of murder," she stated.
Akansha Dubey was found dead in her room on Sunday in Sarnath but no suicide note was found in the room.
Mumbai Police detain Jodhpur man for sending threat mail to Salman Khan
Mumbai Police have detained a 21-year-old man from Rajasthan's Jodhpur for sending a threat email to Bollywood star Salman Khan.
The man has been identified as Dhankad Ram Vishnoi.
The accused had also threatened Punjabi singer Sidhu Moosewala's father, and hence a police team from Punjab was also in Jodhpur recently.
Police officials said that the Mumbai Police tracked down Dhakad through technical assistance after they got hold of his Internet protocol addresses that showed his location in Luni village of jodhpur district.
A case was registered against the accused by the Bandra Circle Mumbai City Police Station for sending an email threatening to kill film actor Salman Khan. In this regard, a team from Mumbai came to Jodhpur on Sunday under the leadership of ASI Bajrang Jagtap.
On the instructions of Jodhpur Commissioner Ravidutt Gaur, aid was made available from Luni police station (Jodhpur) under the supervision of ADCP Boranada Jayaprakash Atal, said DCP West Gaurav Yadav.
He further said that the father of singer Siddu Moosewala of Punjab was recently threatened by the Jodhpur-based accused Dhakad Ram Vishnoi. A team of Sadar police station in Punjab's Mansa district came to Jodhpur on Friday, March 24, to arrest the accused.
A Luni SHO Ishwar Chandra Pareek team detained the accused Dhakad Ram Vishnoi and handed over to the Mumbai Police. The accused has also been arrested under the Arms Act earlier. On September 12, 2022, the team of police station Sardarpura arrested Dhakad Ram along with illegal weapons.
Police officials said that Dhakad sent the email impersonating gangster Lawrence Bishnoi's associate Goldy Brar. He mailed the threat letter after gangster Bishnoi in an interview said that his goal was to eliminate Salman Khan. He also added that the matter will conclude after Khan apologises to the Bishnoi community for allegedly killing blackbuck, an endangered species protected under the Wildlife Protection Act.
Bombay HC asks police to take down obscene video made public by Rakhi Sawant during press meet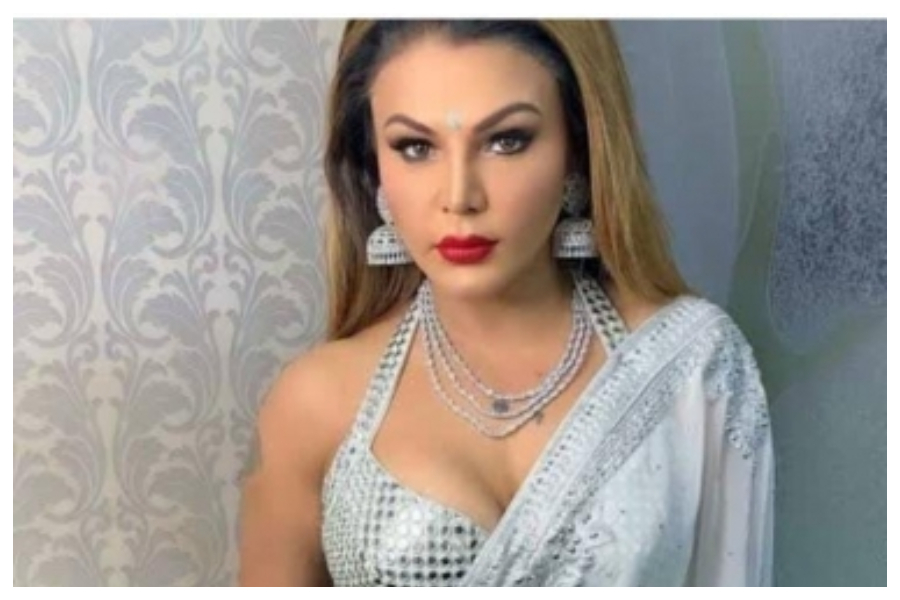 Observing that ethical standards have to be maintained, the Bombay High Court reprimanded model actor Rakhi Sawant and asked the Mumbai police to take necessary steps to delete obscene videos made public by the actor of a fellow actor in a press conference.
Justice Anuja Prabhudessai questioned Sawant's advocate as to why the actor indulged in such an act. "Why should you indulge in these things of showing such videos? Why should it be done for another lady? Some ethical standards have to be maintained," said Justice Prabhudessai.
HC directs Mumbai Police to delete the videos

The judge has also asked Mumbai police to inform on March 28 whether such videos are available on any websites. Also, they have to inform the steps they propose to take to delete these videos.
The HC is hearing a pre-arrest bail plea filed by Sawant after the same was rejected by the sessions court. An FIR was registered against Sawant last October after she called a press conference and allegedly showed obscene video of a fellow actor and made defamatory statements.
Seeking relief, her advocate said that Section 67A, which was imposed on the actor, was non-bailable. The section deals with the offence of transmitting obscene videos.
Justice Prabhudessai questioned whether Section 67A would be applicable since the actor has denied transmitting any obscene video. According to the FIR, Sawant showed the video to media persons. Besides, the punishment for this, if found guilty, is only five years.
Further, the FIR does not say that the media has circulated all this. Also, the FIR states that the video is already available online.
The victim's advocate pointed out that the video shown by Sawant was a private one which is not available online. She defamed the victim and showed the video, which is viral now.
The court then asked the police to check whether the video was deleted. If it is displayed then the same should be deleted.
The HC has kept the matter for hearing on March 28.