Axar Patel recovers from Covid-19, joins DC squad
Spinner Axar Patel has recovered from Covid-19 and joined the Delhi Capitals (DC) squad in Mumbai, the Indian Premier League (IPL) franchise said on Friday.
Patel said that finally joining the squad after recovering is the best moment of his life since his Test debut.
"It has been really great to come out of quarantine after 20 days and meet my teammates. This is the best moment in my life after my Test debut. I was alone in my room for 20 days and I didn't have anything to do," said Patel.
"I was watching the matches and one good thing was that our team won most of the matches, so I got even more motivated to re-join the side. It's been great to start practicing with the team and I am happy about my preparations," he said.
Patel had tested positive for Covid-19 on April 3, ruling him out for the first few matches of the season. He had a breakthrough season with the Indian team before the IPL, as he made his Test debut during the home series against England and took 27 wickets in three matches.
Shiva Thapa wins opening bout at Men's World Boxing
Seasoned boxer Shiva Thapa started his campaign at the 2021 AIBA World Boxing Championships with an easy win in Belgrade, Serbia on Tuesday.
The bronze medal winner of the 2015 edition and reigning national champion, Thapa looked in good touch against Kenya's Victor Nyadera in the 63.5kg round-of-64 match. With technical supremacy, the boxer from Assam kept control over his opponent throughout the bout before recording a victory by a unanimous margin.
With this victory, the five-time Asian Championships medallist Thapa also extended India's unbeaten run at the prestigious tournament after Rohit Mor and Akash Sangwan won their respective opening round bouts on Day 1. Thapa will now take on Sierra Leone's John Brown in the Last-32 clash on Saturday.
Later on Tuesday, three more Indians will be seen in action in their respective opening round matches. While Narender (+92kg) will fight against Poland's Oskar Safaryan, Sumit (75kg) will take on Damon O'Neill of Jamaica.
On the other hand, Deepak Bhoria (51kg) will have a comparatively difficult challenge in his opening round match as he will start off against two-time Asian champion Azat Usenaliev of Kyrgyzstan on Tuesday.
A 13-member Indian contingent has been competing at the 21st edition of the tournament which will go on till November 6. With the participation of 650 top boxers from more than 100 countries, the championships is being played in 13 weight categories as per AIBA's newly introduced weight divisions.
The gold medallists of each category will receive $100,000 while silver and bronze medallists will be given $50,000 and $25,000 respectively. Alongside an enormous prize pool of $2.6 million, AIBA will also award the winners with designed medals, made of solid gold and silver respectively, and belts to commemorate their accomplishments.
Virat an absolutely amazing talent, says Gavaskar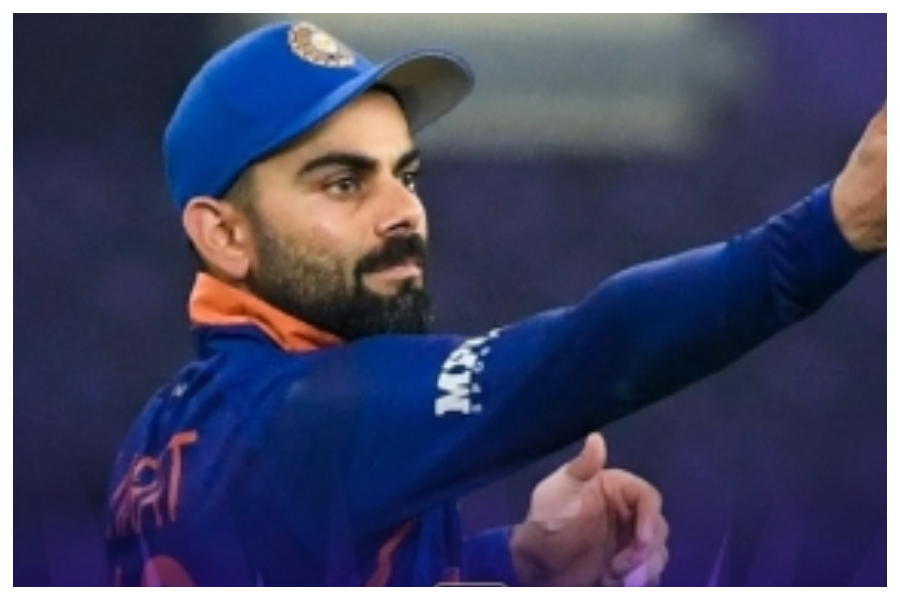 Indian cricketing legend Sunil Gavaskar has called Virat Kohli an "absolutely amazing talent" for the innings he played against Pakistan in the 10-wicket loss to the arch-rivals in the ICC T20 World Cup 'Super 12' game on October 24.
Following the dismissal of openers KL Rahul (3) and Rohit Sharma (0) early in Powerplays, the India skipper played with a "great sense of responsibility", scoring 57 off 49 deliveries to at least give his side a fighting total of 151/7.
However, Pakistan, riding on a superb bowling performance from paceman Shaheen Afridi (3/31) and an unbeaten opening partnership of 152 runs between Mohammad Rizwan (79 not out) and Babar Azam (68 not out), scored a 10-wicket win over India.
"It was a terrific innings (from Virat) because India had lost their openers in the powerplay itself, so there was a greater sense of responsibility on Kohli's shoulders because he now had to pace the innings he thought to repair the innings and also get India to a total which they could hope to defend," said Gavaskar on Star Sports on Tuesday.
"So, the way he (Virat) paced his innings, the way he chose the shots to break free at times and the six that he hit off Shaheen Afridi. Absolutely amazing talent."
Gavaskar also praised Shaheen Afridi's bowling and shed light on how Virat was able to play the pacer.
"The way Shaheen Afridi was bowling, he was mixing it up quite well, he was angling the ball across the right hand and he was getting the ball to turn back in after pitching, not so much in the air because you don't get that much help in the UAE.
"That's why it was important for Kohli to try and step out so that he would be able to then negate the amount of swing that Shaheen Afridi was getting and that's how he was able to negotiate that and score runs off Shaheen Afridi."
BCCI wants Dravid to be India's chief coach; sources say Rahul's 'agreed but…!'
Former Indian cricketer Rahul Dravid has agreed to coach the national side after the ICC T20 World Cup but there are a couple of issues which he wants to be sorted out before joining, said a BCCI official.
Earlier, there were reports that Dravid would be the interim coach for the upcoming home series against New Zealand.
However, the BCCI official has now confirmed that "Rahul has agreed to coach the Indian team till 2023 World Cup".
The official told IANS that BCCI chief Sourav Ganguly and secretary Jay Shah had a meeting with Dravid on the side-lines of the IPL final on Friday evening and they managed to convince him.
"There are a couple of issues which Dravid wants to settle with the BCCI and hopefully that will be done," he added.
Asked what are the "issues", the official said, "Like, Dravid wants to have new support staff… changing the entire old one. And a couple of other things. I am sure everything will be sorted out. Because BCCI wants Dravid to lead the charge."
It is learnt that former Mumbai pacer Paras Mhambrey may take over from Bharat Arun as the bowling coach.
Sources further said that Dravid had suggested Australian Tom Moody's name for the coach's job, but the Board didn't show too much interest.
The 48-year-old Dravid has been in charge of the India A and U-19 set-up for the past six years. He currently heads the National Cricket Academy in Bengaluru.
"He will resign from there and take over the charge (of Team India)," sources added.
Dravid had recently coached a second-string Indian team to a tour of Sri Lanka even as the national senior team was playing concurrently in England.