Anushka Sharma and Virat start Covid fundraiser, contribute Rs 2cr
Celebrity couple Anushka Sharma and Virat Kohli have started a fundraiser campaign to help people deal with the Covid crises at hand.
The couple has collaborated with crowd-funding platform Ketto for the campaign #InThisTogether and has donated Rs 2 crore for this initiative. They aim to raise 7 crore for Covid relief in India
Talking about the same, Anushka said: "India is going through an extremely difficult time and the second wave of the deadly Covid-19 pandemic has pushed our country to a state of crisis. It is time for all of us to come together and do our bit for our fellow countrymen who are in serious need of support.
"Virat and I have been hugely pained looking at the inexplicable suffering that people are going through and we hope that this fund will aid in our fight against the virus that we are all helplessly witnessing. We are praying for everyone's safety. We hope that you join us in our prayers to save as many lives as possible because we are all in this together."
Virat said: "We are going through an unprecedented time in the history of our country and our nation needs all of us to unite and save as many people as possible. Anushka and I have been shocked to see humans suffering since last year. We have been working towards helping as many people as possible all through the pandemic and now, India wants our support more than ever.
"We are starting this fundraiser with the confidence that we will be able to raise substantial funds to aid those in dire need. We are confident that people will come forward to support fellow countrymen in crisis. We are in this together and we shall overcome this."
#InThisTogether will run for seven days and the proceeds raised will be directed to ACT Grants, the implementation partner for this campaign.
"Having strong voices like Anushka and Virat help drive fundraising efforts will go a long way towards helping us realise this goal. On behalf of India's startup ecosystem, ACT Grants is truly grateful to have them join this mission," said Gayatri Yadav, spokesperson ACT Grants.
"We are delighted to collaborate with Virat Kholi and Anuskha Sharma for their philanthropic endeavour to support our Covid relief programme," said Varun Sheth, CEO & co-founder, Ketto.org.
Bhumi Pednekar to star opposite Rajkummar Rao in 'Bheed'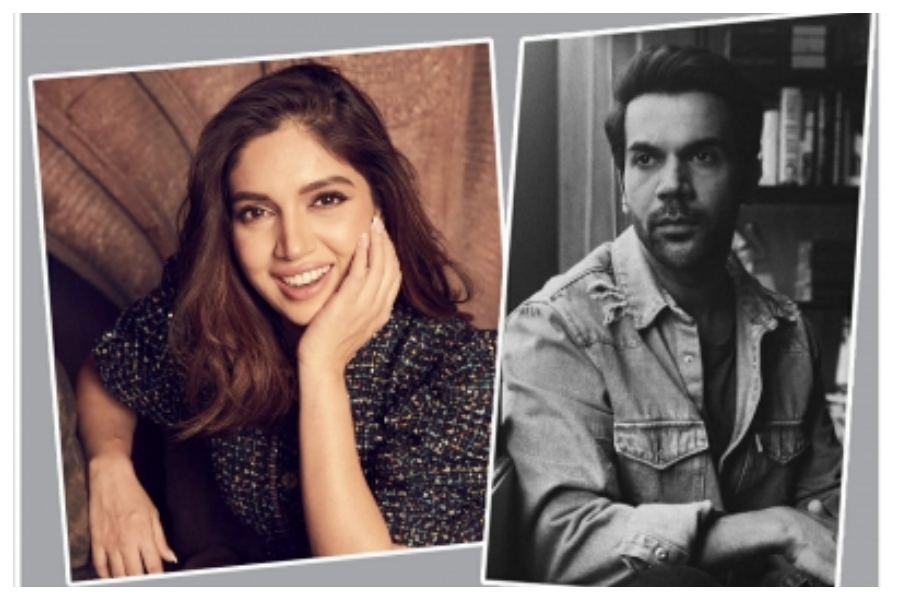 Actress Bhumi Pednekar will be seen sharing screen space with Rajkummar Rao once again after 'Badhaai Do' in the upcoming social drama 'Bheed', directed by Anubhav Sinha.
Bhumi said: "Being part of an Anubhav Sinha film is a matter of great honour and privilege. He shares my value system in believing that movies have the power to shift mindsets. As artists, the responsibility of telling such stories lies with us… This is a crackling subject and I can't wait to get on to the journey of this film."
The film will be shot across Lucknow. It is expected to go on floors in November as the unit continues their pre-production for the next few weeks.
Sinha said: "Bhumi was the perfect choice for a film of this nature. She is an assured actress and a woman with a mind of her own. That's the quality this character needs to have. I couldn't have asked for a better cast. These are performers who not only shine every time they are on screen; they elevate the written word to create magic on screen."
He feels blessed to have the team he is working with.
Sinha added: "I couldn't have asked for a better collaborator than Bhushan Kumar who is immensely supportive at every step along the way. He is the kind of visionary who believes in the diversity of cinema and choose to tell stories that are gutsy and off the beaten path.a
'Bheed' is jointly produced by Bhushan Kumar's T-Series and Anubhav Sinha's Benaras Mediaworks.
Bhushan Kumar added: "Bhumi is a fantastic performer and there couldn't have been a better choice for the role."
Debutante Sharvari: 'Bunty Aur Babli 2' is my big-screen debut, have given it my all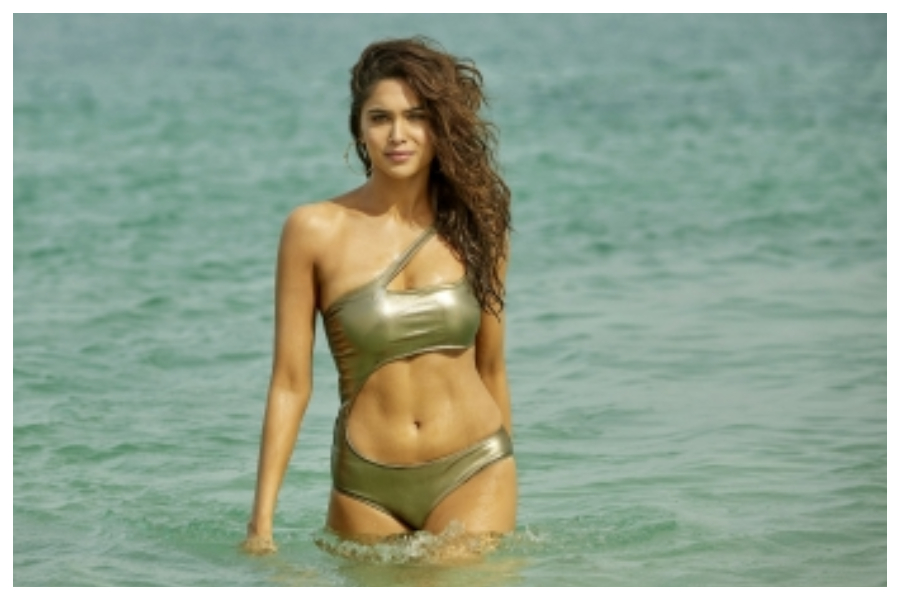 Debutante Sharvari will be seen as the new 'Babli' in the comedy 'Bunty Aur Babli 2'. She says it is her big screen debut and has given it her all.
Sharvari said, "I was honoured that YRF could see me as the new Babli in the film. 'Babli' is an iconic character in the history of Indian cinema, thanks to Rani ma'am's incredible work in the first film. I'm a big fan of her and hope that I have done justice to the role."
The new actress is being presented in an uber-glam avatar in the film in which she has been paired opposite Siddhant Chaturvedi who plays the new 'Bunty'.
Sharvari will imbibe all the characteristic traits of Babli — highly intelligent, sassy, always up for a great challenge, and most importantly a supremely talented con-woman. The new Babli is tech-savvy, she is a product of the digital boom and thus, supremely skilled and equipped to pull off intricate cons.
"Since my character is based in today's times, I have tried to play it in my own way and I only hope that Rani ma'am and the audiences will love my effort. This is my big-screen debut and I have given it my all. I can't wait to see all the responses that my performance will evoke. I'm keeping my fingers crossed," she added.
'Bunty Aur Babli 2' is an out-and-out family entertainer that is set to release on November 19. The film has been directed by Varun V. Sharma.
Bombay HC to hear Aryan Khan's bail plea on Oct 26
The Bombay High Court on Thursday posted to October 26 the hearing of the bail application of Aryan Khan, arrested in a drugs case by the Narcotics Control Bureau.
The matter came up before Justice N.W. Sambre with Khan's lawyer Satish Maneshinde seeking urgent hearing on Friday or Monday.
However, Justice Sambre decided to take up the matter on Tuesday next, and Aryan Khan may have to spend five more days in custody.
Khan, the son of Bollywood superstar Shah Rukh Khan, has challenged a ruling of the Special NDPS Court on Wednesday, rejecting his bail plea, along with co-accused Arbaaz Merchant and Munmun Dhamecha.