Andhra Pradesh CM meets Tokyo Olympics bound state sportspersons
Andhra Pradesh Chief Minister Y.S. Jagan Mohan Reddy on Wednesday met Tokyo Olympics bound state athletes and conveyed his best wishes to them, including announcing cash incentives.
Reddy met international badminton stars P.V. Sindhu, R. Satwiksairaj and women's hockey player Rajani Etimarpu's parents as she is currently undergoing training at Bengaluru.
The Chief Minister handed over cash incentive of Rs five lakh to each of the three sportspersons.
He also gave a copy of the government order allocating 2 acre of land to Sindhu to set up a badminton academy in port city Visakhapatnam.
Tourism, Culture and Youth Advancement Minister Muttamsetti Srinivasa Rao, Principal Secretary Ram Gopal and others attended the event.
Protesting wrestlers to discard their medals in Ganga river today at 6pm, sit on hunger strike at India Gate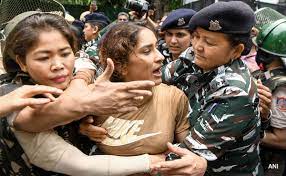 The protesting wrestlers demanding the arrest of Wrestling Federation of India (WFI) chief Brij Bhushan Singh over sexual allegations have threatened to discard their coveted medals in Ganga river in Haridwar on Tuesday at 6 pm. Their announcement came as the Delhi Police cleared all the signs of the wrestlers' month-long protest.
The likes of Sakshi Malik, Bajrang Punia, Vinesh Poghat, and Satyawart Kadian have been protesting for over a month, asking for Brij Bhushan Singh's arrest over sexual allegations of female athletes, including a minor. On May 28th, all the wrestlers suffered ill treatment from the police officials as they were dragged relentlessly, prompting an outrage among social media users over the behaviour towards the athletes.
On the same day, the police officials entered the wrestlers' tents at Jantar Mantar in Delhi to destroy them. Sakshi Malik, an Olympic Bronze medalist and one of the protestors condemned it by posting a clip on Twitter. She wrote on Twitter, stating 'After arresting all the wrestlers and old people, the cops have started to destroy our march. Our things have been started lifting. What kind of hooliganism is this?'
Hence, Malik, on Tuesday, issued a lengthy statement on Twitter in Hindi, announcing to dispose of their medals in Ganga river. 'These medals are our lives, our souls. There would be no reason to live after throwing them in the Ganga today. So, we will stage a hunger strike until death at India Gate after that.'
While Malik has an Olympic bronze medal won in 2016, wrestler Vinesh Poghat has two commonwealth golds, one Asian Games gold medal. She was also crowned Asian Champion in 2021 and won the World Championships Bronze in 2021. Meanwhile, Bajrang Punia won a bronze in the Tokyo Olympics in 2020. He also went on to win bronze in 2013, silver in 2018, and bronze in 2019.
Police officials blocked the wrestlers' march towards the parliament on Sunday:
On the day of the new Parliament building's opening, the protest produced devastating images as Delhi Police cracked down on them in the middle of their march.
Hundreds of police officers and paramilitary people obstructed the wrestlers' protest march as they attempted to progress towards the new Parliament House. A violent altercation between wrestlers and police officers occurred as the demonstrators attempted to break through the security perimeter.
Leading members of the opposition, such as Rahul Gandhi of the Congress, Priyanka Gandhi Vadra, Arvind Kejriwal of Delhi, and Mamata Banerjee of West Bengal, have criticised the central government for staying mum over Brij Bhushan Singh.
BIG UPDATE! MS Dhoni hints at returning to IPL next year after leading CSK to a record fifth title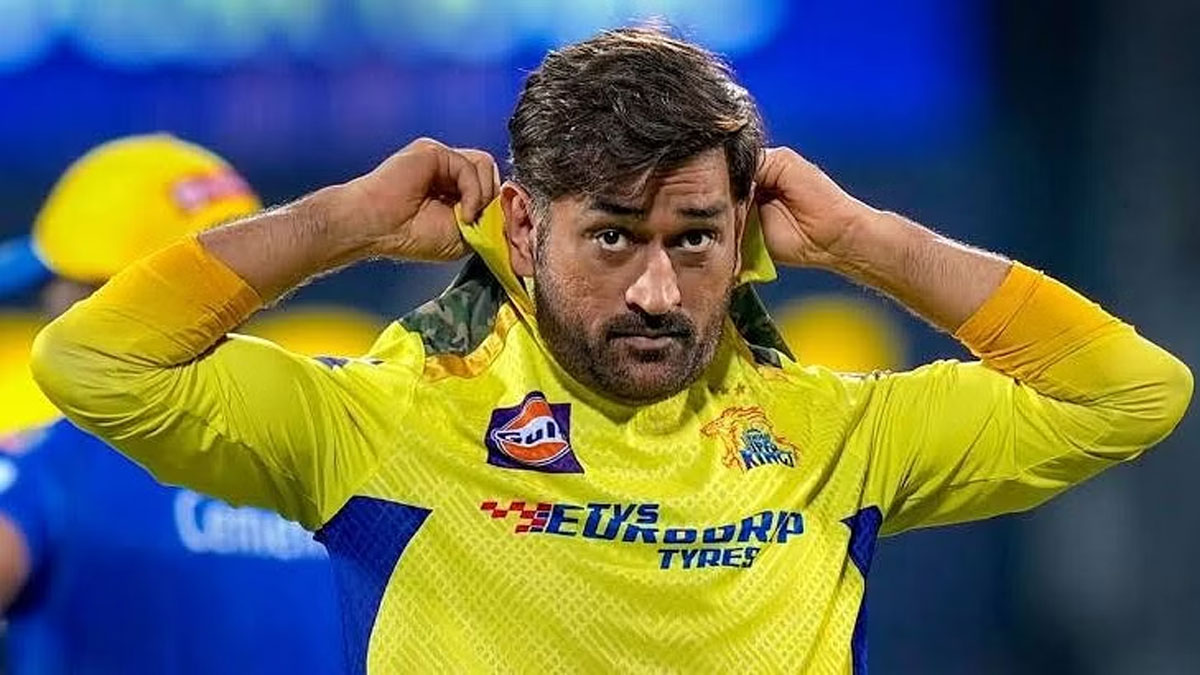 Chennai Super Kings (CSK) skipper MS Dhoni has hinted at playing another IPL season after leading the franchise to another title in the final with a five-wicket win over the Gujarat Titans on Monday in Ahmedabad. The keeper-batter opined that the amount of admiration received for the fans prompts him to return for another edition.
Dhoni's IPL future has been a point of speculation even before the start of the 2023 edition, given his age and fitness issues. The 41-year-old has also provided mixed hints throughout the season and notably said how he had 8-9 months to decide following the Qualifier 1 against the Gujarat Titans.
Speaking at the post-match presentation, Dhoni admitted that it's easy to retire and walk away, but suggested he is willing to continue for the fans.
"If you circumstantially see, it's the best time to announce the retirement. The easy thing for me to say is thank you and retire. But the hard thing to do is to work hard for nine months and try to play one more IPL season. The body has to hold up. But the amount of love I have received from CSK fans, it would be a gift for them to play one more season. The way they've shown their love and emotion, it's something I need to do for them. It's the last part of my career. It started over here and the full house was chanting my name. It was my same thing in Chennai, but it will be good to come back and play whatever I can."
MS Dhoni recalls playing alongside Ambati Rayudu for India :
Dhoni also praised how well Ajinkya Rahane and the other seniors have mentored the youngsters. With Ambati Rayudu now retired, the 41-year-old conceded that he had a special ability of playing all types of bowling well.
"When it comes to the crunch, you need to have your individuals ready. The amount of pressure every individual can deal with is different. We tried to do that. Ajinkya is experienced, but if the youngsters are confused, we chat with them. The special thing about Rayudu if he's on the field he always gives his 100%. We played for India A together – he played spin and fast bowlers equally well. I felt always he will do something special. He's also like me who doesn't use a phone a lot."
Devon Conway, who scored 47 off 32 balls, in a rain-curtailed run-chase, earned the Player of the Match award.
'Don't mind losing to him': Hardik Pandya happy for MS Dhoni despite defeat in IPL 2023 final
Gujarat Titans captain Hardik Pandya paid his tribute to MS Dhoni, who lifted the trophy after Chennai Super Kings' win in IPL 2023 final on Monday in Ahmedabad. The swashbuckling all-rounder stated that he never minds losing to Dhoni and expressed his happiness for the former Indian captain.
Pandya, who captained the Titans to the title victory last year by beating the Rajasthan Royals, had the opportunity to lift the title again. They also amassed 214 after CSK put them to bat first. However, a rain-interrupted break meant the Super Kings needed 171 off 15 overs and Ravindra Jadeja took them over the line in the final delivery of the innings.
Although Pandya admitted that CSK were better on the day, Pandya credited the coaching staff for backing the players incredibly well. The 29-year-old also opined that Dhoni is one of the best he has met. He said at the post-match presentation
"We have always been about backing boys and making sure they get the best out of them. Their success is theirs. The way they have taken their responsibilities like Mohit, Lala and Rashid. The coaching staff has done well, they have sleepless nights so that the boys do well. I can't ask for more. I am very very happy for MS as well. Destiny had this written for him. I don't mind losing to him as well. I can't ask anything better. I mentioned last year as well. Good things happen to good people and he is one of the best I have ever met."
Hardik Pandya earmarks B Sai Sudharsan to have a bright future:
Reflecting on Sai Sudharsan's 96 off 47 deliveries in the final, Pandya feels the left-hander stepping up at the big stage is a massive sign for the future.
"We tick a lot of boxes. We play with our heart and are a team who always stood together and back each other. The team kept fighting. We win together and lose together and maybe one of the days today. I am not one of the guys to make excuses. CSK played better than us. We batted really well. Special mention to Sai. The knock he played at this big stage. I wish him well. He's gonna do wonders in his life."
Sudharsan finished IPL 2023 with 362 runs in eight matches at 51.71.