Amit Sial: Intense roles playing with my head, want lighter ones
Actor Amit Sial, who is known for his roles in shows such as "Mirzapur", "Hostages" and "Kathmandu Connection", wants a break from serious characters. The actor adds he doesnt want to play a cop and would like to do a comedy role next.
"I don't want to take up any cop role for sure. I really want to cut down on playing intense roles as it's started to play with my head. I want to do lighter roles, common man roles… even a dark comedy would do," he told IANS.
The actor says that it's important to take up varied roles.
"Actors get stereotyped in everything. Most of the calls that I get for work are cop roles and I just say I can't do it. It's your responsibility in how to get out of it. 99 per cent of people want to play safe. You need to think about yourself, no one else will," he says.
Amit says that he feels lucky to be part of OTT wave as it is the only platform which is working right now.
"Going by the times, I see theatres opening up as a distant dream. I can only count my blessings and the industry is also doing the same. At least we have a platform in the form of OTT so that work can carry on. It's a big industry and a lot of people are depending on it. Work has a platform to get produced on. OTT is a blessing for our industry," he says.
Ram Charan's new poster from 'RRR' is all muscle and action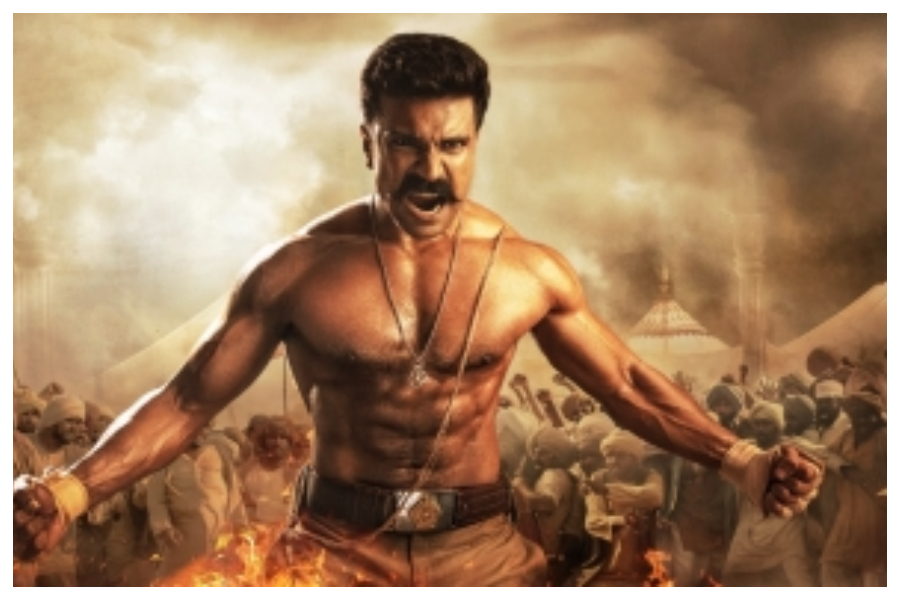 After launching the new action-packed poster of Jr NTR on Monday, the makers of 'RRR' revealed yet another impressive poster of Ram Charan.
The brand new posters unveiled by the makers are being lauded by fans, as they amplify the existing hype around the pan-India project.
Ram Charan, who plays Alluri Sitarama Raju in S.S. Rajamouli's directorial 'RRR', is seen in one of the fiercest avatars in the poster released by the team. Showcasing his ripped physique and six-pack abs, the makers hint at the kind of role Ram Charan is portraying in the movie.
The two posters, which were launched on the same day, have set the action tone for the film through the characters portrayed by Ram Charan and Jr NTR.
The makers, who are leaving no stone unturned to promote this pan-Indian movie, have succeeded in creating anticipation further for the audience wanting more.
'RRR' is a fictional story about two Indian revolutionaries, Alluri Sitarama Raju and Komaram Bheem, who fought against the British Raj and Nizam of Hyderabad.
Though the duo do not belong to the same time period, Rajamouli has conveyed that he tried to take the cinematic liberty to create a beautiful, soul-stirring story around the two.
Alia Bhatt, Ajay Devgn, Shriya Saran, and others appear in important roles in 'RRR'. The movie is all set to hit the screens across the world, on January 7.
Pooja Hegde says she is a proud Karnataka girl, wins hearts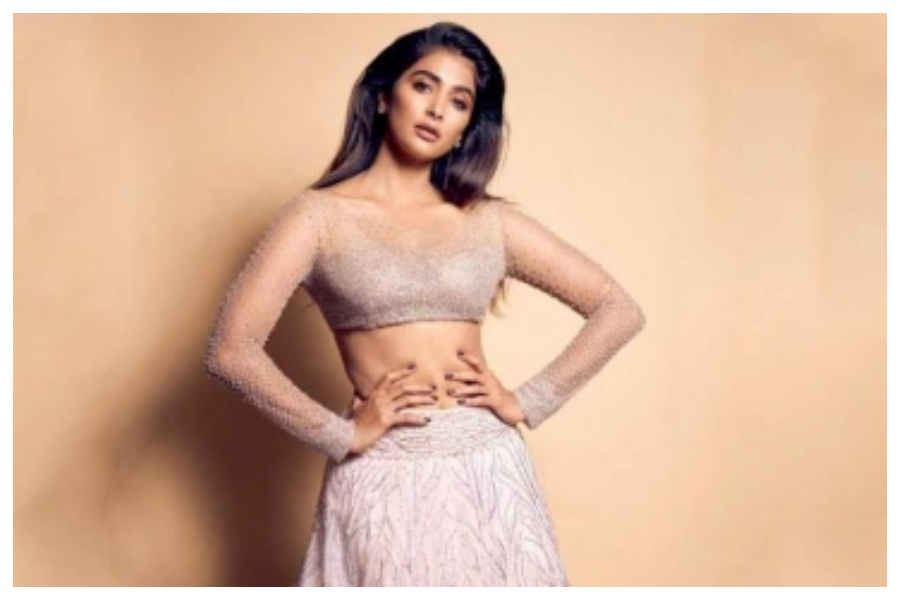 Kannada cinema lovers on social media are celebrating after their favourite popular actress Pooja Hegde, who made it big in the Telugu and Tamil film industries. stated that she is proud about her roots.
Pooja Hegde was in Bengaluru to launch an awards event, when she said that she loved the fact that she hailed from Karnataka and the coastal town of Mangaluru in Dakshina Kannada district.
Pooja maintained that she grew up in Mumbai, yet she always insisted that she was from Karnataka, born and brought up in Mumbai. She said she was very happy to have come from a state that has produced great talent for Indian cinema.
Pooja, who made her acting debut in 2016 in the Hrithik Roshan-starrer 'Mohenjo Daro', added that whenever Karnataka is mentioned, people ask her if there is something in the water that produces so many beautiful actresses and good-looking women.
A much sought-after actress in Tollywood today, Pooja said she was ready to act in a Kannada movie if she's approached with a good script. That was music to the ears of her fans in her original home state.
Release of Prabhu Deva-starrer 'Thael' gets postponed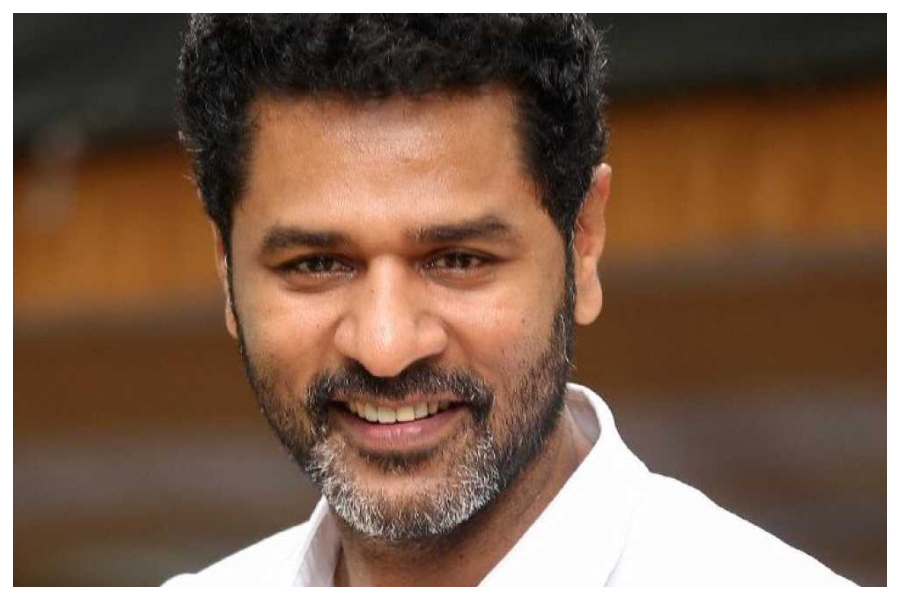 The release of director Harikumar's 'Thael', featuring actors Prabhu Deva and Samyuktha Hegde in the lead, has been postponed, its makers announced late on Monday.
Studio Green Productions, the production house that has produced the action thriller, said in a statement that the release of Thael had been postponed because of "unforeseen situations".
A new release date will be announced soon, they said, adding: "We will meet you soon with the film."
'Thael', which means 'scorpion' in Tamil, was originally scheduled to hit screens on December 10. The film has music by C. Sathya and cinematography by Vignesh Vasu. It has been edited by National Award winner K.L. Praveen.
Interestingly, Prabhu Deva, who is known for his dancing skills, does not have a single dance number in this film.