Amit Shah and J.P. Nadda meet WB leaders to shortlist candidates
Initial discussion to shortlist names of the party candidates for the upcoming West Bengal Assembly polls started at BJP chief J.P. Nadda' residence on Thursday.
Senior leaders from the state, party in-charge and co-in-charge for West Bengal were attending the meeting. Union Home Minister Amit Shah also reached Nadda's residence.
BJP national vice president Mukul Roy, national general secretary and state in-charge Kailash Vijayvargiya, co-in-charge Arvind Menon, state unit president Dilip Ghosh, and former close aide of Chief Minister Mamata Banerjee and former minister Suvendu Adhikari were present in the meeting.
BJP sources said that on wednesday core committee of the West Bengal party unit shortlisted the names of the probable candidates recommended by district units.
"In the meeting going at Nadda's residence, list of probable names will further shorten before being submitted in the BJP's Central Election Committee (CEC) which will select the candidates for the West Bengal polls," he said.
The BJP's CEC meeting is scheduled for Thursday evening in which Prime Minister Narendra Modi is expected to attend.
Sources said that in the party CEC meeting the first list of the BJP candidates for 60 Assembly constituencies will be finalised. Polling in these seats will be held in the first two phases on March 27 and April 1.
Admiral R. Hari Kumar takes over as Indian Navy chief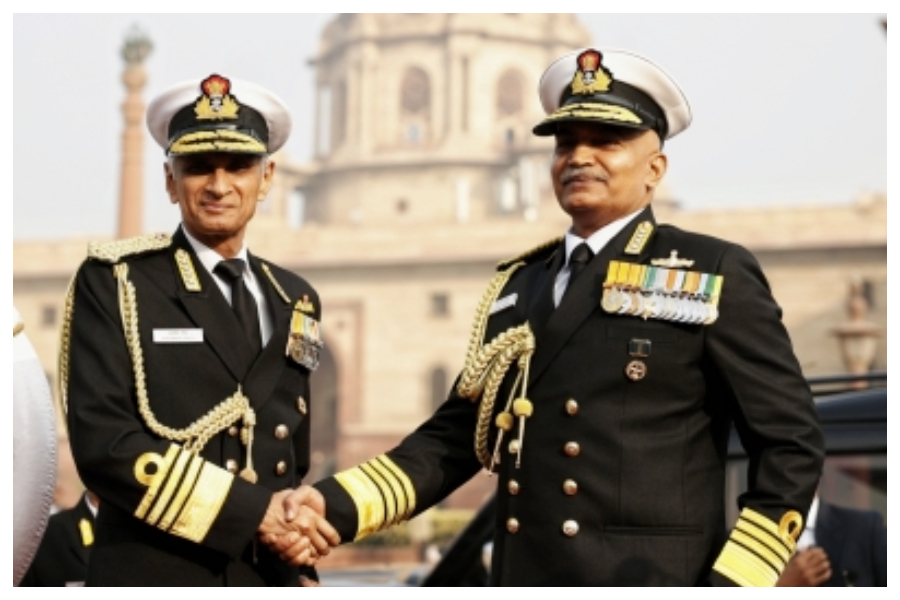 Admiral R. Hari Kumar, a Gunnery specialist and an advocate of integrated theatre commands, took over as Chief of the Naval Staff. He succeeds Admiral Karambir Singh, who retires upon superannuation, after an illustrious career, spanning over forty one years, in the Indian Navy.
Admiral Kumar is an alumnus of the prestigious National Defence Academy, Khadakwasla.
"It is a matter of great honour for me to take charge as the Chief of Naval Staff. Indian Navy's focus is on our national maritime interests and challenges," Admiral Kumar said as he received the Guard of Honour at the South Block in the national capital.
He was commissioned into the Indian Navy on January 1, 1983. In his career spanning over 38 years, he has commanded Coast Guard Ship C-01, IN Ships Nishank, Kora, Ranvir and the Aircraft Carrier INS Viraat.
A Gunnery specialist, he has held several key appointments, including Fleet Operations Officer and Fleet Gunnery Officer of Western Fleet, Executive Officer of INS Vipul, Gunnery Officer of INS Ranjit, commissioning GO of INS Kuthar and commissioning crew of INS Ranvir.
His shore appointments include Command Gunnery Officer at HQWNC, Naval Advisor to Government of Seychelles, UN Mission in Somalia (UNOSOM II) at Mogadishu and Training Commander, INS Dronacharya.
As a Flag Officer, he has served as Commandant of the Naval War College at Goa, Flag Officer Sea Training, Flag Officer Commanding Western Fleet, Chief of Staff, Western Naval Command, Controller Personnel Services and Chief of Personnel at Naval Headquarters.
He has also served as the Chief of Integrated Defence Staff to the Chairman Chiefs Of Staff Committee at the critical junction during the creation of the institution of Chief of Defence Staff (CDS) and Department of Military Affairs (DMA).
He was the Flag Officer Commanding-in-Chief, WNC at Mumbai, prior to taking over as the Chief of the Naval Staff on November 30, 2021.
Omicron concerns: Mumbai, Pune, Nashik postpone schools' reopening
Amid concerns of the Covid-19 variant Omicron, the reopening of schools from Class 1 to 7 has been postponed by 10-15 days in Mumbai, Pune and Nashik, officials said here on Tuesday.
The BrihanMumbai Municipal Corporation Commissioner I.S. Chahal and Pune Municipal Corporation Mayor Murlidhar have said that schools in the two cities — both among the worst-hit in the Covid-19 two waves in 2020 and 2021 — will now reopen from December 15.
Similarly, the Nashik Municipal Corporation, which was also among the badly-hit cities in the past two years of the pandemic, has also postponed the schools reopening plan to December 10.
However, all schools in the rest of Maharashtra are likely to reopen from December 1, for Class 1 to 5 in the rural areas and 1-7 in the urban areas with full Covid protocols, as announced earlier by School Education Minister Prof. Varsha E. Gaikwad.
Taking precautions, the BMC is currently tracking all passengers who have arrived in the city from the 12 Omicron-hit nations since November 10 to detect if any of them are infected by the new strain.
The state government has also sought information on all passengers landing at the three international airports in the state in Mumbai, Pune and Nagpur, besides those arriving from other states, by flights originating from the 12 nations.
The BMC has already announced that a 14-day institutional quarantine regime will be compulsory for all such passengers and home isolation will not be permitted under any circumstances.
The state, major cities and district health authorities are gearing up to face the challenge of Omicron by readying hospitals, beds, ICUs, liquid medical oxygen stocks, medicines, doctors, para-medical and non-medical staff, and other health infrastructure to cater to a possible patient rush in the coming weeks, even as Covid-19 vaccination drive has gained momentum.
No case of Omicron variant detected in India so far: Mandaviya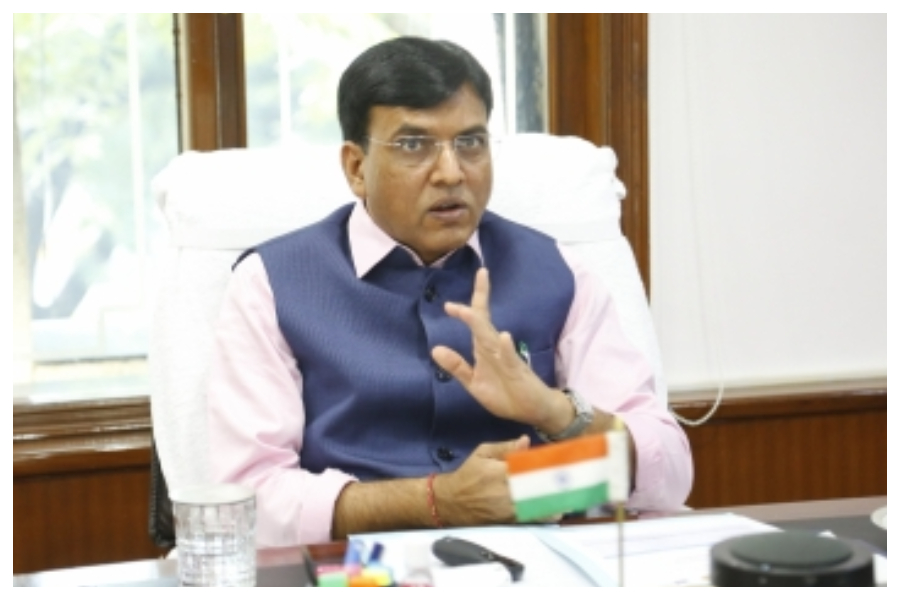 No case of Omicron variant has been detected in the country so far, Union Health Minister Mansukh Mandaviya told the Rajya Sabha on Tuesday.
He was responding to a question during the Question Hour.
The Covid situation in the country, he said, is under control but measures are being taking to pervent it from spreading further. A total of 124 crore vaccination doses have been administered to the eligible population till date.
Earlier in the morning, the Union Health Secretary chaired a review meeting with the states and UTs on the emergence of the new Covid variant. The states were advised to ramp up
testing for early identification of positive cases and its management.
Also, the Centre has directed to extend the 'Har Ghar Dastak' campaign till December 31 with focus on 100 per cent first dose and completing backlog of second dose vaccinations.
The states were also asked to focus on timely testing for early identification and ensuring adequate health infrastructure.
On Monday, the World Health Organisation said that the overall global risk related to the new Omicron has been assessed as "very high".
Omicron, labelled as 'variant of concern' is a highly divergent variant with a high number of mutations, including 26-32 in the spike, some of which are concerning and may be associated with immune escape potential and higher transmissibility. However, there are still considerable uncertainties, the global health body said.
"Given mutations that may confer immune escape potential and possibly transmissibility advantage, the likelihood of potential further spread of Omicron at the global level is high", it said.