Amazon launches new medicine delivery service in US
Customers in the US can now purchase prescription medications through Amazon Pharmacy — convenient and reliable access, without leaving home. (Photo: Amazon)
Amazon on Tuesday introduced new pharmacy offerings to help customers in the US conveniently purchase their prescription medications, giving drug retailers such as Walmart and Walgreens new competition.
The e-commerce giant said that Amazon Pharmacy, a new store on Amazon, allows customers to complete an entire pharmacy transaction on their desktop or mobile device through the Amazon App.
Using a secure pharmacy profile, customers can add their insurance information, manage prescriptions, and choose payment options before checking out.
Prime members receive "free two-day delivery" on orders from Amazon Pharmacy included with their membership.
Amazon said that Prime members can access savings on medications at Amazon Pharmacy when paying without insurance, as well as at over 50,000 other participating pharmacies nationwide.
"We designed Amazon Pharmacy to put customers first — bringing Amazon's customer obsession to an industry that can be inconvenient and confusing," TJ Parker, Vice President, Amazon Pharmacy, said in a statement.
"We work hard behind the scenes to handle complications seamlessly so anyone who needs a prescription can understand their options, place their order for the lowest available price, and have their medication delivered quickly."
The launch of Amazon Pharmacy is not unexpected as it has taken a number of steps to enter the healthcare market. It had bought pharmaceutical delivery startup PillPack for just under $1 billion in 2018.
The company said that PillPack is part of Amazon Pharmacy and remains a "distinct service" for customers managing multiple daily medications for chronic conditions.
Customers who take multiple daily medications and prefer pre-sorted dose packaging should continue to choose PillPack, Amazon said.
Amazon earlier this year announced the start of a trial of its medicine delivery service, Amazon Pharmacy, in India.
India should make habit of entering sunrise sectors: Niti Aayog CEO
India's past mistakes in the electronics manufacturing, like entering the sector late after China and other countries have seized the market, should not be repeated when it comes to the area of electric mobility, Niti Aayog Chief Executive Officer Amitabh Kant said on Saturday.
Speaking at a roundtable event in Goa to promote electric mobility in India, Kant also said that India can use its push towards electric mobility to change its perception as a nation which enters sunset sectors, to one which invests in sunrise sectors.
"In the last 70 years India has always been getting into the sunset areas of industry. And by the time you get into the sunset areas of industry it is too late. By that time the Chinese and other countries have already taken the market and they have the size and scale," Kant said at the roundtable meeting in Goa, which was organised by the Union Ministry for Heavy Industries.
"And once they have the size and scale you'll never be able to penetrate global markets. Therefore we are saying that you get into the sunrise areas of the future and these are the areas if you get in you will become a global champion," he further said.
Kant also said that only those countries which opt for the digital and environment-friendly path would attract investment in the future.
"Those countries that go digital and go green will attract valuation and attract investment and those that do not go green and digital will go dead. There will be no future for those countries. This disruption is absolutely clear," he said, adding that by the year 2025 there would be no two and three wheeler vehicles which use combustion.
"One of the lessons we learnt was that in mobile phones, the market grew in India but we became import dependent. What we learned in solar, the market grew in India but we became import dependent. Let us not make that mistake in the world of mobility," he said.
"We must make India the centre of manufacturing both for the Indian market and for the rest of the world. And that is now dependent on all of you and makes the states of India the centre of manufacturing," he added.
Omicron concerns: 'Reverse Repo' hike can wait, says SBI Ecowrap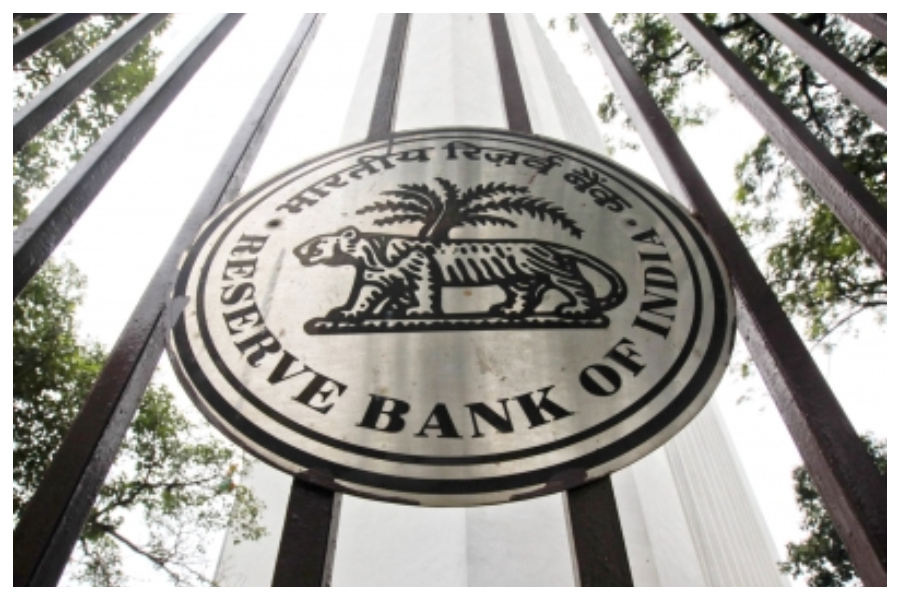 The need to raise 'Reverse Repo' rate during the upcoming monetary policy review "can wait" till concerns over Covid-19's new variant –Omicron are addressed, said SBI Ecowrap report.
Lately, concerns have risen over Omicron's impact on growth.
The monetary policy review is slated for December 6-8.
It is widely expected that RBI's MPC will maintain a status-quo in key lending rates.
At present, the MPC of the central bank has maintained the repo rate, or short-term lending rate, for commercial banks, at 4 per cent.
Consequently, the reverse repo rate was kept unchanged at 3.35 per cent.
Besides, system liquidity remains in the surplus mode with the average daily net absorption under the liquidity adjustment facility (LAF) at Rs 7.6 lakh crore in November 2021.
However, the RBI has made a calibrated progress towards liquidity normalisation since the October policy with amount parked in overnight fixed reverse repo declining to Rs 2.6 lakh crore from Rs 3.4 lakh crore at pre-October policy.
"Against this background, we believe the talks of a reverse repo rate hike in the MPC meeting may be premature as RBI has been largely able to narrow the corridor without the noise of rate hikes and ensuing market cacophony," the report said.
Furthermore, the report cited that RBI is not obliged to act on reverse repo rate only in MPC.
"Also, change in reverse repo rate is an unconventional policy tool that the RBI has effectively deployed during crisis when it moved to a floor instead of the corridor."
"We believe, the RBI may deflate the hype around reverse repo hike in monetary policy by explaining the virtues of using reverse repo change as a pure liquidity tool and not a rate tool."
Additionally, the report pointed out that US Fed has indicated accelerating the bond tapering program, thereby, ending it earlier than anticipated.
"Against this background, delaying normalisation measures is prudent in the current situation which would also give time for economic recovery to strengthen further."
"Also, rate differential needs to emerge between 'VRRs' of different maturities so that Banks are incentivized to park funds in the longer term 'VRRRs'. This can be achieved by reducing the amount available under auction in 7 days and reallocating the same to 28 days."
Tightening of norms may increase NBFCs' headline NPAs: Ind-Ra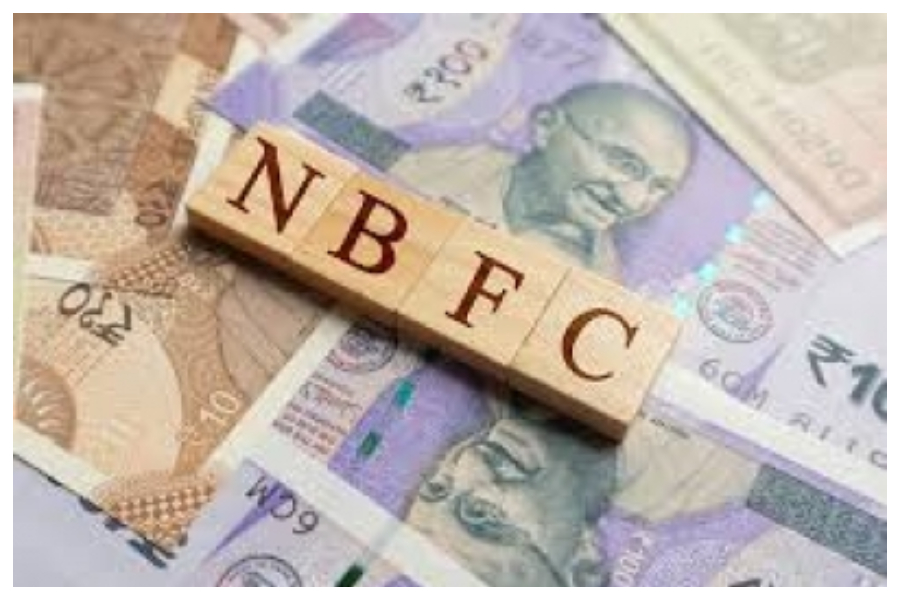 Tightening of norms may increase non-banking finance companies' (NBFCs) headline non-performing advances (NPA) by around one third, India Ratings and Research (Ind-Ra) said.
"The Reserve Bank of India's (RBI) clarification on NPA accounting is likely to increase NPAs by around one third for non-banking finance companies (NBFCs)," the ratings agency said.
"However, the impact on provisioning could be modest, given NBFCs are using 'IND-As' and generally for higher rated NBFCs, provision policy is more conservative than 'IRAC' requirements."
Besides, the agency pointed out that NBFCs would have to invest in systems and processes to comply with daily stamping requirements.
"Ind-Ra understands that NBFCs have presented to the RBI for providing a transition period on this requirement."
On the other aspects of RBI clarification, the agency said that NBFCs generally classify an account as stage 3 when there is a payment overdue for more than 90 days. Typically for monthly payments, this would be when there are 3 or more instalments overdue on any account.
"However, when the borrower makes part payment such that the total overdue is less than three instalments, the account is removed from NPA classification and classified as a standard asset, although it remains in the overdue category in case not all overdues are cleared."
"The RBI clarification would allow stage 3 assets to become standard only when all the overdues or arrears (including interest) are cleared."
Furthermore, the agency pointed out that NBFC borrowers are generally a weak class of borrowers and have volatile cash flows which could mean that once an account has been classified as NPA, "it could remain there for a considerable period as the ability to clear all dues may be constrained".
In terms of the provisioning trend, NBFCs have transitioned to the 'Ind-As' regime and the provision created on any account is based on the historical data on "roll backs and roll forwards" and the credit loss experienced on accounts in different overdue buckets.
"This is different from the provisioning created on the accounts as per the standard IRAC norms. The NPA provisioning under Ind-As depends on the asset class and the riskiness of the account."
"During Covid times, NBFCs have increased their provisioning cover for standard as well as NPA accounts. The new norms would restrict the movement from stage 3 to standard category unless all the overdues are cleared. So, accounts which have paid some part of the overdues would remain in NPA category and have to be provided accordingly."