Amazon and Microsoft invest in sustainable concrete producer
Amazon. (File Photo: IANS)
A Canadian cleantech company, CarbonCure Technologies, that develops carbon dioxide removal (CDR) solutions for the concrete industry has received investment from leading technology and property developers.
Amazon's Climate Pledge Fund and Breakthrough Energy Ventures (BEV) co-led the investment syndicate comprising Microsoft, BDC Capital, 2150, Thistledown Foundation, Taronga Group and GreenSoil Investments, CarbonCure said on Thursday.
The investment represents a commitment to tackling the carbon footprint of concrete, the most abundant human-made material in the world.
Cement — the key ingredient that gives concrete its strength — is also one of the largest emitters of carbon dioxide in the built environment.
"This collaborative investment by technology and property development firms is a great endorsement of CarbonCure as the go-to carbon dioxide removal solution for the growing tech construction space and the overall shift towards low embodied carbon construction materials," Robert Niven, CEO and Co-Founder of CarbonCure Technologies, said in a statement.
"We witnessed the tech industry setting climate change trends with their adoption of renewable energy sources like wind and solar. This investment in CDR signals a broader change for public and private infrastructure projects as industries and governments turn their focus toward the reduction of embodied carbon," said Niven.
In 2019, Amazon co-founded the Climate Pledge, a commitment to be net-zero carbon by 2040 — 10 years ahead of the Paris Agreement date.
Amazon's investment in CarbonCure aligns with this commitment.
"We are excited to invest in CarbonCure, a company producing stronger, more sustainable concrete, which will help Amazon and other companies meet The Climate Pledge, a commitment to be net-zero carbon by 2040," said Kara Hurst, Vice President of Sustainability, Amazon.
"We are looking forward to lowering the carbon footprint of many of our buildings by using CarbonCure concrete, including in Amazon's HQ2 building in Virginia."
CarbonCure said it intends to use the capital investment to accelerate its product roadmap and geographical expansion in order to meet its goal of removing 500 million metric tonnes or 500 Mt of carbon dioxide annually from the concrete industry by 2030.
CarbonCure is already used by nearly 300 concrete producers to supply low embodied carbon concrete to construction projects.
Microsoft, another prominent tech company in CarbonCure's investment syndicate, also has ambitious sustainability commitments.
"Achieving a net zero carbon future requires developing innovative new technologies to address carbon emissions across industries," said Brandon Middaugh, Director of Microsoft's Climate Innovation Fund.
"Solutions like CarbonCure help to reduce carbon emissions from the concrete industry, which is a large producer of carbon, and help us meet our goal to be carbon negative by 2030."
Equity indices trade lower; Sensex down by over 300 pts
India's key equity indices – S&P BSE Sensex and NSE Nifty50 – traded lower during Monday's early-morning session.
At 10 a.m., the 30-scrip sensitive index traded at 60,504.75 points, down 316.87 points or 0.52 per cent.
The Sensex opened at 61,398.75 points from its previous close of 60,821.62 points.
Besides, the NSE Nifty50 traded at 17,989.40 points, lower by 125.50 points or 0.69 per cent.
It opened at 18,229.50 points from its previous close of 18,114.90 points.
Nissan, Porsche face action over false emissions information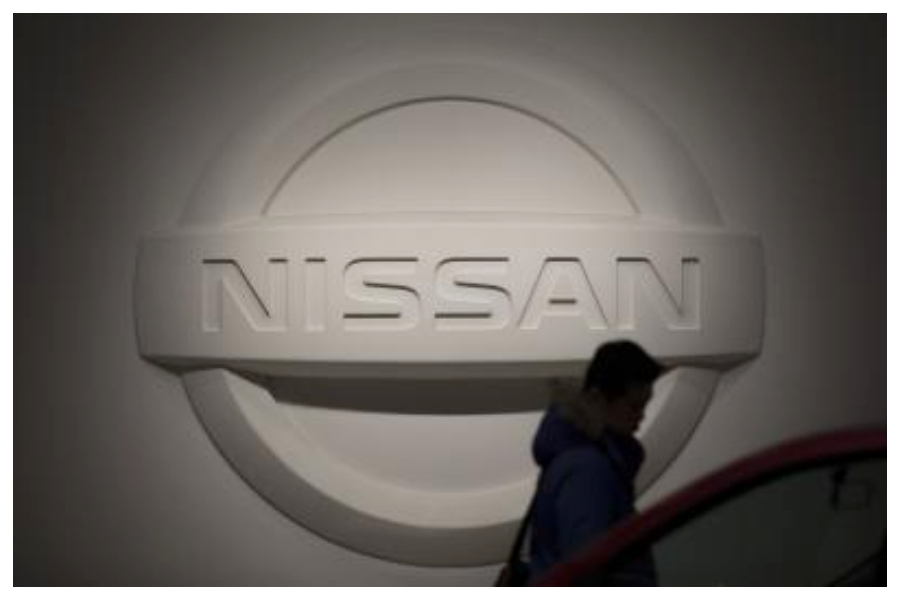 South Korea's antitrust regulator has decided to order Nissan Motor, Porsche AG and their two Korean units to take corrective steps for falsified information over gas emissions of their diesel cars.
Nissan Motor, Nissan Korea, Porsche and Porsche Korea are alleged to have stated false information about gas emissions of their diesel vehicles imported for sale in South Korea, according to the Korea Fair Trade Commission (KFTC).
The KFTC also decided to impose a fine of 173 million won ($146,700) only on Nissan Korea, reports Yonhap news agency.
Illegal software installed in their cars caused gas emission reduction devices to not fully operate during normal driving conditions.
The practice meant that the cars did not meet permissible emission levels, but the automakers falsified such facts in signs attached to their cars, according to the commission.
In September, the regulator fined Audi-Volkswagen Korea and Stellantis Korea a combined 1.06 billion won for similar allegations over gas emissions.
Fuel price hike paused after 5 days of increase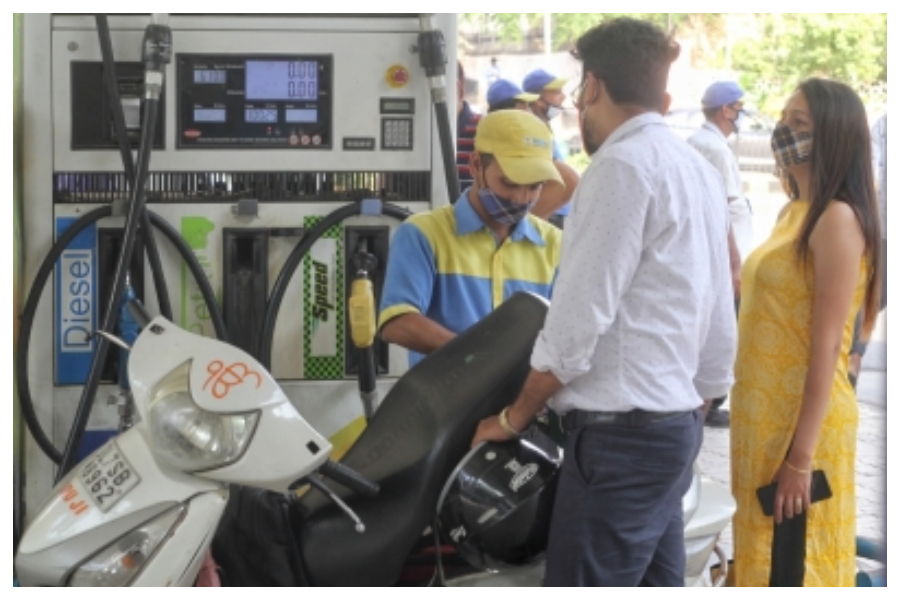 The price hike of petrol and diesel paused on Monday after increasing for the last five days to reach their highest-ever levels across the country.

Accordingly, the pump price of petrol in Delhi remained at Rs 107.59 a litre, while diesel prices also stood at Sunday's level of Rs 96.32 a litre, according to a price notification of state-owned fuel retailers.

In the financial capital Mumbai, where petrol prices increased to Rs 113.47 per litre and diesel to Rs 104.47 a litre, the highest among all metros, there was no further hike in the retail rates on Monday.

The fuel prices remained static on October 18 and 19, but increased for a fourth straight day by 35 paise per litre previously before again rising for five consecutive days between October 20 to 24. There was no change in rates on October 12 and 13.

Diesel prices have now increased on 24 out of the last 31 days, taking up its retail price by Rs 7.80 per litre in Delhi.

Due to the sharp hike, the fuel is now available at over Rs 100 a litre in several parts of the country.

This dubious distinction was earlier available to petrol that had crossed Rs 100 a litre mark across the country a few months earlier.

Petrol prices had maintained stability since September 5 but oil companies finally raised its pump prices last week.

The rates increased on 21 of the previous 27 days taking up the pump price of petrol by Rs 6.40 per litre.

Crude price has been on a surge rising over a three-year high level of over $86 a barrel as global demand remains firm while OPEC+ continues to move s lowly on increasing production.

Since September 5, wthe price of petrol and diesel in the international market is higher by around $9-10 per barrel as compared to average prices during August.