Actress Sayani Gupta: Skewed representation of women in cinema
666'Four More Shots Please' actress Sayani Gupta feels that portrayal of women in the Hindi mainstream cinema is moving in the right direction, thanks to more women storytellers coming to the forefront and bringing with them a "female gaze" that counters a "male gaze" prevalent for the longest time.
Sayani, 34, is known for the strong roles she plays. She made her feature film debut in 2012 in 'Second Marriage Dot Com' and has appeared in supporting roles in films such as 'Fan', 'Jolly LLB 2' and 'Article 15'. Her latest web series, which was a popular success, has recently been nominated at the International Emmy Awards.
Asked about the critique of how women are portrayed in the mainstream cinema, and if she finds it changing at all, Sayani tells IANSlife: "It is, and it should be critiqued, especially in Bollywood and in Hindi mainstream cinema. It's extremely problematic, you don't have representation of all kinds of woman. It's only a very skewed version of what a woman should be, and what she's doing."
She adds: "Often she doesn't have a valid agency of her own life, and often decisions are being made for her. Her only motto in life is to make the hero happy or romance the hero or wait for the hero to save her from the villain, and so on and so forth. Of course it's changing, it's moving in the right direction and that's only because there are many more women story tellers who are coming in the forefront — the women directors, technicians, cinematographers. When you have women telling their own stories, then it makes a huge difference in terms of what woman gaze is. For the longest time, the gaze has been extremely male and that needs to change. Of course it's changing for better, but we have a long, long way to go. Until we change our society, how we think, how we look at the girls, how we bring up our children – the girl child and the boy child, it's not going to change much."
Sayani is hosting a virtual acting workshop on 'Getting into Character' in the series 'Femmes in Film' by Bumble and India Film Project, on Saturday, October 3. Developed exclusively for the Bumble Community, 'Femmes in Film' is a series of virtual workshops to be hosted by women artistes including Sayani, Aranya Johar, Kanika Dhillon and Anjali Menon. These weekly workshops will focus on acting, screenwriting, storytelling, and filmmaking.
Calling 'Femmes in Film' a great initiative, Sayani gives a sneak peak into her workshop. "It's a workshop that I'm taking on acting and approaching characters, building characters. It is something that we do as actors very regularly, everyday. It is something that I'm more than happy to be sharing with the Bumble community and whoever is attending the workshop. It's something I'm really passionate about and I hope that I'm able to impart something or at least share something of interest and value to whoever is attending the workshop, I would hope so. As a concept of what IFP and Bumble are doing, is really brilliant. You need more and more woman creators, filmmakers, storytellers, actors, writers, comedians to come at the forefront and share their story, share their process. It is also very interesting because we need to amplify the voices that need to be heard more, especially today."
Stories by women, or stories featuring strong women leads, are often put in the box. Does she agree? Sayani answers in an affirmative.
"Of course, they are put in a box. We have to try to break those moulds and break those stereotypes. I don't think a movie written or directed by a women has to be essentially 'female centric'. That's a problem in itself, when you make movie with a male protagonist, it's not called 'male centric' but when there is a female protagonist it's called 'female centric'. Why? These are universal stories, these are stories about people. Why this gender demarcation and putting different genders in different boxes? That's not necessary, and that's extremely problematic. That I feel is something one needs to do away with but that's not going to happen overnight."
Asked what is the one thing she thinks is not taught enough in cinema education, but should be, Sayani, who is graduate from the Film and Television Institute of India (FTII) – one of India's top film schools, points to the ability to monetize one's creative passions.
"One thing that FTII doesn't teach you is to go out there and look at commerce and project yourself as a commercial creator. How to make money, basically, and how to sell. Because there are lot of brilliant people who come out of FTII and they're often struggling with how to really marry the two — creativity and commerce. That is something that I wish somebody taught us but nobody did. (Laughs) We are obviously left to ourselves to fend for ourselves, as it happens in most art schools. So, how to monetise because filmmaking is an extremely expensive medium – it's business, after all – one needs to understand all of that, so that needs a little more focus.
Coming back to the basics, she also feels the need to teach better writing. "I think the first is to write better, to write better characters, to write better women characters, to write with all kinds of representation – be it women, be it the marginalized of the population, be it the trans community, be it the LGBTQ+ community. There needs to be more unapologetic representation in our cinema, so I think writing is something that needs to be given more importance."
According to Samarpita Samaddar, Bumble India PR Director, Sayani is an incredible artiste whose session will be focused on acting and how to approach characters in cinema. "The weekly series, Femmes in Film, will focus on acting, screenwriting, storytelling, and filmmaking. We look forward to kicking off the series with Sayani Gupta on October 3," she shared.
Other discussions in the series are: 'Pitch perfect poetry' by Aranya Johar (October 10), 'The art of character development' by Kanika Dhillon (October 17), and 'Things they don't teach you at film school" by Anjali Menon (October 24). The workshops are free to attend. To attend the workshop, one can download Bumble, match with the India Film Project profile on the Date, Bizz or BFF modes and apply to book a spot.
'Shabaash Mithu' to hit the screens on Feb 4, 2022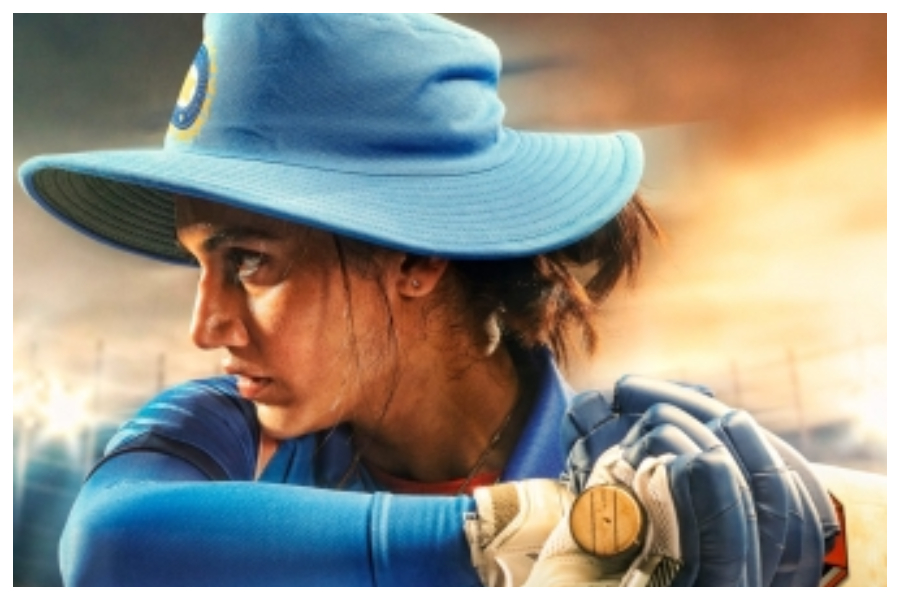 On the occasion of Mithali Raj's birthday on Friday, the release date of 'Shabaash Mithu' starring Taapsee Pannu has been announced. It will hit the screens on February 4, 2022.
'Shabaash Mithu' is the coming-of-age tale of women's cricket in India as witnessed by the most successful woman cricketer. The film chronicles the highs and lows, setbacks and moments of euphoria of Mithali's life with Taapsee essaying the titular role.
Also seen in the film will be the talented actor Vijay Raaz in a key role.
'Shabaash Mithu' has been shot across domestic and international locations to aptly bring alive Mithali's iconic journey and her meteoric rise to the world stage.
Produced by Viacom18 Studios, Shabaash Mithu's Creative Producer is Ajit Andhare, while the film is Directed by Srijit Mukherji and Written by Priya Aven.
Ali Fazal joins Gerard Butler in action thriller 'Kandahar'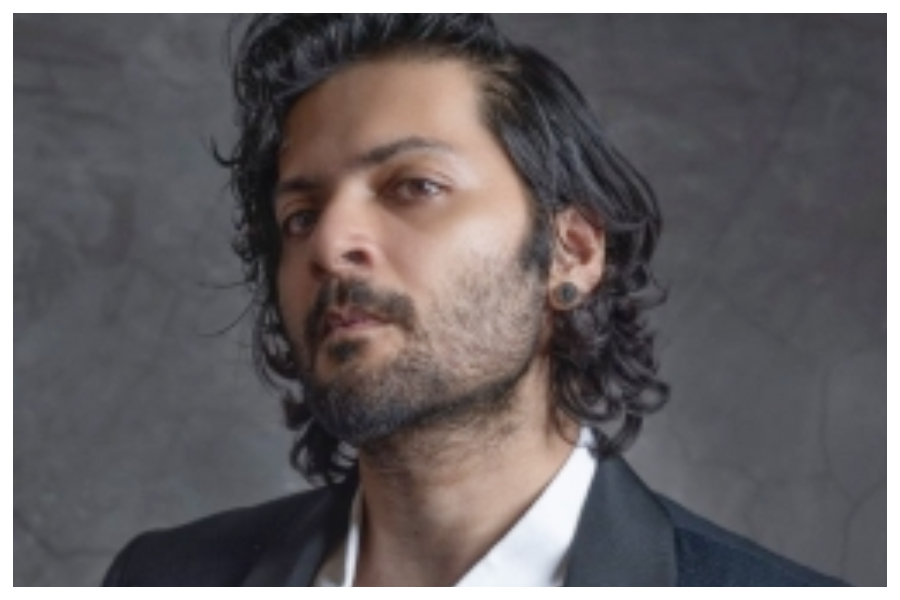 Actor Ali Fazalis all set to star in an action thriller titled 'Kandahar' alongside Gerard Butler.
'Kandahar', is being directed by Ric Roman Waugh, who has directed films like 'Angel Has Fallen', 'Felon', Greenland' and an upcoming Film with JK Simmons 'National Champions' among many others.
Commenting on being a part of the project, an excited Ali said: "I always look forward to new and exciting ventures . We are all set to begin production soon".
'Kandahar' is based on the screenplay, which the director developed in tandem with former military intelligence officer Mitchell LaFortune. Mitchell's experiences at the Defense Intelligence Agency in Afghanistan have shaped up the story and the principal photography of the film is expected to begin soon in Saudi Arabia.
The film is being produced by Thunder Road Films, the producers of the 'John Wick' and 'Sicario', G-BASE and Capstone Group.
Back at home, Ali will be soon seen in an untitled Arati Kadav film. The actor took to his Instagram a few days back to share the first look of the futuristic space film.
'Bob Biswas': Intriguing but perfunctorily mounted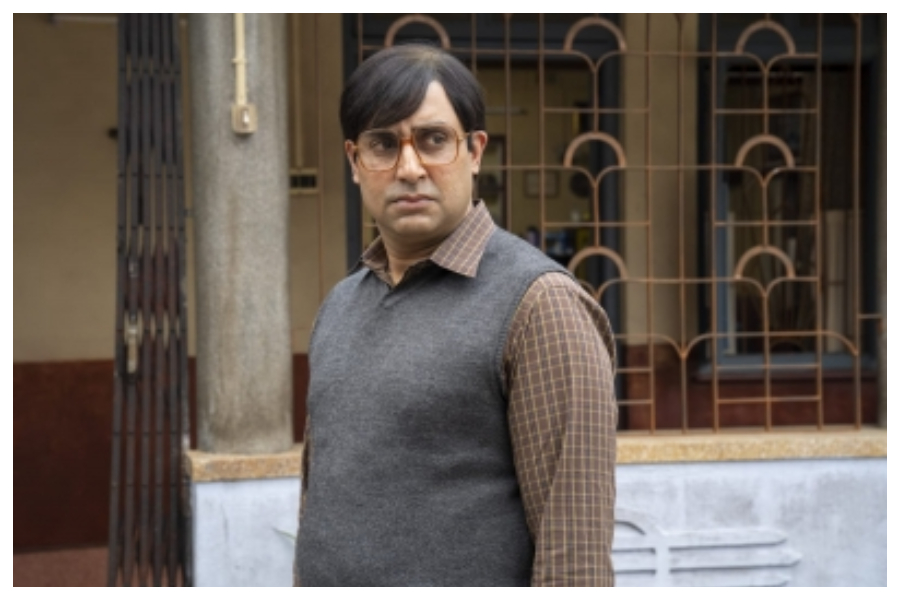 Film: "Bob Biswas" (Streaming on Zee5); Duration: 132 minutes.
Director: Diya Annapurna Ghosh; Cast: Abhishek Bachchan, Chitrangda Singh, Paran Bandopadhyay, Ronith Arora, Tina Desai, Samara Tijori, Ditipriya Roy, Pavbitra Rabha.
IANS Rating: ***1/2
This film focuses on the assassin Bob Biswas, a character conceived by Sujoy Ghosh and Advaita Kala in 2012 released Kahaani which featured Vidya Balan, thus technically making it a prequel to Kahaani.
Actor Saswata Chatterjee had portrayed the quirky character in Kahaani with such flair and unconventional style that it landed becoming an intriguing figure worth exploring his backstory, and thus this film germinated.
Unlike the high-octane, nifty thriller Kahaani, Bob Biswas with a character-driven plot, is a slow-paced film. The titular character in a vulnerable state of mind embarks on a journey of self-discovery after being in a coma for eight years. Unable to recall his past, and while trying to piece his life together with his wife Mary, son Benny and stepdaughter Mini after he steps out of the hospital. How he gets his prospective victim's MMS on a mobile phone and is forced to kill them while working undercover as a life insurance agent, forms the crux of the film.
Set in Kolkata, the script does have its moments, with the twists in the tale and the code of conduct among criminals, but it is Bob's gullibility that keeps you hooked to the screen.
While we miss Saswata Chatterjee as the eponymous killer, Abhishek Bachchan with his bemused appearance and unwonted demeanour delivers an equally earnest performance. He is aptly supported by Chitrangda Singh as his wife Mary, Ronith Arora as Son Benny, and Samara Tijori as Mini.
Purab Kohli has his moments of onscreen glory as the drug peddler Bubai. Similarly, Pabitra Rabha as Dhonu the street-food seller, and Paran Bandopadhyay as the pharmacist Kali Da who keeps saying: "Niyam, Niyam hota hai…" leave their mark on the screen.
Tina Desai in a significant role as Police Officer Indira Verma is stereotypical and so are all the other supporting actors who are a part of the city's underbelly.
While Bob Biswas' back story is intriguing and the film informs you of how he is connected to the tale in 'Kahaani', writer Sujoy Ghosh takes the lazy way out.
His script fails to tell us about Bob's initiation into the world of crime, how he became a contract killer in the first place. This would have been much more interesting. Also, Bob's journey as the assassin is smooth and perfunctory that beyond a point, you just don't get emotionally hooked.