Actor Saqib Saleem: Comedy teaches you to live in the moment
Actor Saqib Saleem, who has done roles across genres in films, feels comedy is the genre that teaches an actor to live in the moment, because spontaneity is an important element of a comic performance.
Saqib tried comedy in the recent OTT film, "Comedy Couple" that cast him as a stand-up comedian. The Nachiket Samant directorial also featured Shweta Basu Prasad, Rajesh Tailang, and Pooja Bedi.
"One of the most important things I have learned playing a stand-up comedian in 'Comedy Couple' is how to live in the moment. I think comedy teaches you, as we keep saying, it is all about timing. When stand-up comedians perform before a live audience, they also interact with them. So, at times, based on the reaction of an audience, one can crack a few more jokes spontaneously. I leant how to catch those moments, be spontaneous and yet make things look effortless. Perhaps that is the reason I am kind of tempted to try my hand in stand-up comedy!" Saqib told IANS.
While the actor went through the videos of many popular Indian stand-up comedians for the role, he said: "I think most of our comic artistes are superb. Whether it is Zakir Khan, Kaneez Surkha, Biswa Kalyan Rath, Vir Das, or Kenny Sebastian, among others, they are so much fun to watch! I mostly follow Indian comedians and, who knows, someday I might try my hand at stand-up comedy."
Stand-up comedy has been such an integral part of pop culture in India. So much so, not only have several digital shows and series been made featuring stand-up comedians, several actors like Taapsee Pannu, Swara Bhaskar and Richa Chadha have also given the pop art form a shot.
Aayush Sharma: I'm still getting the hang of becoming an actor first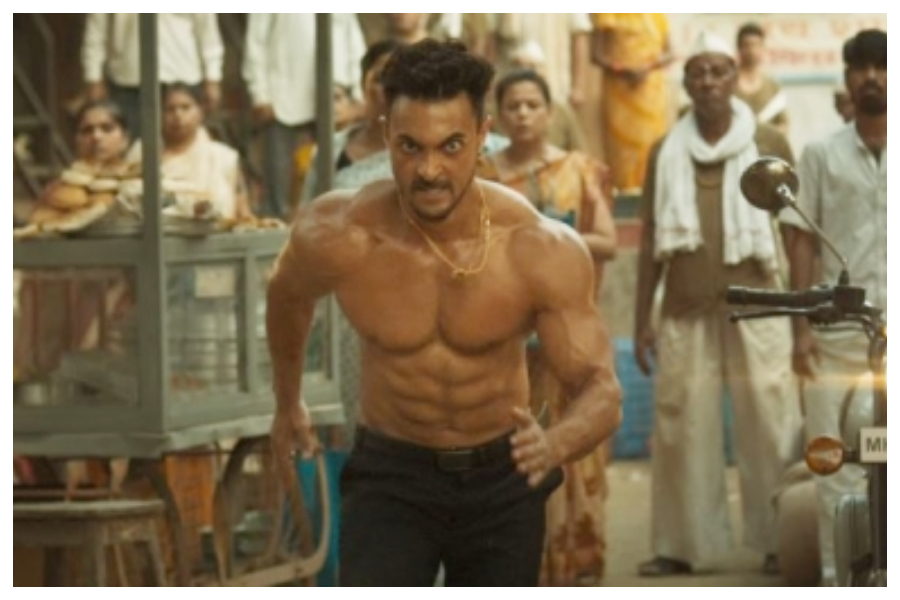 Actor Aayush Sharma, who is currently riding high on the success of his latest release 'Antim: The Final Truth', says he does not feel like a star even though so much love is pouring in for his portrayal of a gangster in the movie.
Talking to IANS in a candid chat, Aayush said: "I don't feel like a star. I feel like I am just starting off. It is the first few footings into the industry. I am still learning. I am still getting the hang of becoming an actor first."
Born in Himachal Pradesh, the 31-year-old actor says that he likes to perform in the best of his abilities.
"I genuinely believe is that what is in my hand is to choose the scripts that I really like to do and perform in the best of my abilities," added Aayush, who is married to superstar Salman Khan's youngest sister Arpita.
Aayush strongly believes stardom comes the people.
"But beyond that the word stardom comes from the people and what they feel about you and I hope they see me like that. I see myself as a learning actor. For me, I am an introvert I stay home most of the time. I am just sitting at home spending time with my kids and family. So, I really don't feel it. It's like normal life," he said.
Ever since the 'Antim: The Final Truth' released, Aayush became the talk of the town courtesy his acting skills and his perfect physical transformation.
Talking about the limits of transformation, Aayush said: "I think there is no limit to. It depends from actor to actor. I genuinely feel there is no limit… If you feel you're convincing to the part you are playing and the kind of opportunities are presented to you then I think nothing is off limits or nothing is too much…"
Aayush, a Delhi Public School R.K. Puram alumni, first stepped into the world of acting in 2018 with the romantic film 'Loveyatri', which also stars Warina Hussain.
The "cute" loverboy role, was something Aayush didn't want to do again and hence took a daring step by channeling the "grey" area with Rahuliya in "Antim: The Final Truth".
Aayush strongly shared that he doesn't want to get pigeonholed in one genre.
"I don't want to get boxed. I feel every actor in the industry unfortunately gets typecast very soon and somewhere down the line that being in that… gets comfortable… like I know this stuff," the promising actor said.
He added: "It happened to me after my first film. There is an simple and easy romantic scene where you are looking at the girl and the girl is looking at you.. you know how the shot will be and I have to look like this and somewhere down the line I felt that I am not challenged anymore by this.
"I felt very comfortable doing this. Where as this character, everyday was a challenge… I think that is more exciting than being comfortable."
Tara Singh Returns: Sunny Deol and Ameesha Patel start filming 'Gadar 2'
Sunny Deol and Ameesha Patel from 'Gadar: Ek Prem Katha' have reunited for the film's sequel, 20 years after the blockebuster.
The two will be reprising their roles in the film which has flagged off its shooting schedule. The pictures from the film's 'muhurat' have gone viral.
Ameesha took to her Instagram to share an image from the film's set, she captioned the picture, "Gadar 2. Muhurat shot. The General was kind enough to grace the occasion (sic)."
In the image, Sunny can be seen sporting a turban and red kurta, while Ameesha has donned an orange Patiala suit. Pictures from the 'muhurat' shot show that the styling is in line with where the first film ended. It'll be interesting to see how the story progresses.
Sunny Deol too shared an image on his Instagram, he wrote, "We started filming of Gadar 2. Will post Tara Singh soon (sic)."
Earlier, Sunny had shared the film's motion poster as he captioned it, "After two decades the wait is finally over! On the auspicious day of Dusshera, presenting to you the motion poster of Gadar 2. The Katha Continues…"
Anil Sharma is directing the sequel under the Zee Studios production. The film is scheduled for a 2022 release.
Dakota Johnson says 'no one acts normally because of Covid-19'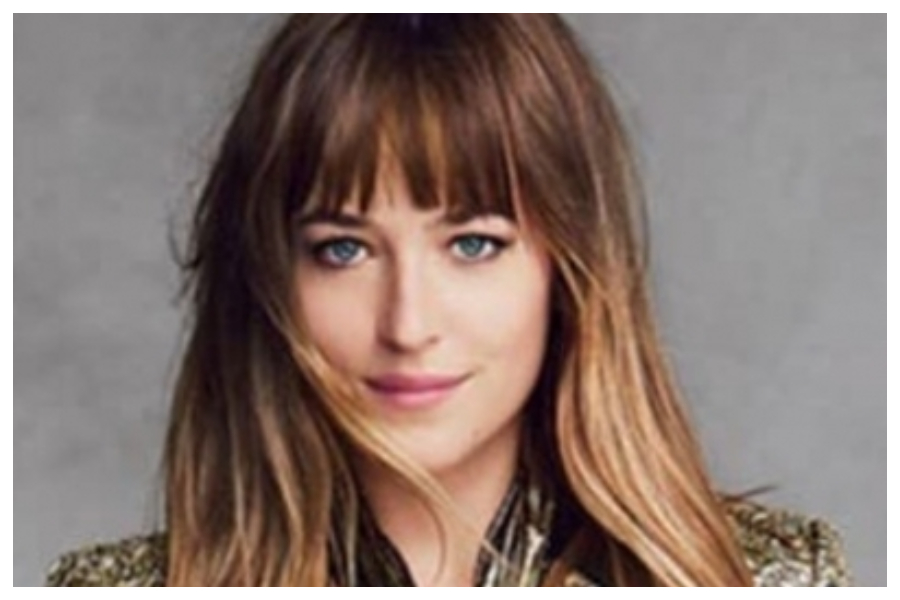 Actress Dakota Johnson says her professional life has been transformed by the ongoing health crisis.
Johnson, who is best known for starring in the 'Fifty Shades' film franchise, said: "The thing is, people are not behaving normally. If you go to a party, you f****** rage."
Johnson currently has a number of projects in the works, including her directorial film debut.
The movie will take place on a mythical island, but the actress won't give away too many other details for the time being, reports femalefirst.co.uk.
She told Town and Country magazine: "We talked about someone else directing, but then I was dreaming about it, having ideas all the time. It's in my bones, this story. I'm like, 'Is this too soon?' But it's happening. I'm gonna do it."
Johnson previously co-directed Coldplay's 'Cry Cry Cry' music video, which featured her boyfriend Chris Martin.
Her dad, Don Johnson, recently said he would be "happy" if his daughter married the music star.
Don said: "I don't think much further than about the next seven or eight seconds. But listen, if she's happy, I will be happy, and he's a lovely guy. And if she decides to get married, I would imagine that there would be grandchildren not too far out for that. I'd be pretty excited about that part."