Actor Sanjay Gagnani is back on 'Kundali Bhagya'
Actor Sanjay Gagnani had been away from "Kundali Bhagya" for a while. He is now back on the show.
His character Prithvi Malhotra's sudden disappearance from the Ekta Kapoor show had left many wondering about Sanjay's absence.
"It was a sudden break from the show because the content demanded me to be off-track for a couple of months. If I would have been there then the story wouldn't have moved forward because everyone knows that Prithvi Malhotra can do anything and everything," he said.
"The content did not demand his presence that is why he was away from the show for a couple of months. I miss being part of 'Kundali Bhagya' because I have been there in the show for more than two and a half years now. It's great to be back," added the actor, who is also seen in Ekta's other production "Naagin".
Sanjay asserts that his character's entry is at the most opportune moment.
"Prithvi enters the show during the Holi celebration when everyone is having fun and that's when the unpredictable happens – the earthquake or volcano called Prithvi Malhotra enters. So exactly at the moment and in a kind of scenario when no character, no viewer or in a way at a point where no one expected, Prithvi Malhotra is back on the show," he said.
TV actress Kamya Panjabi joins Congress in Mumbai
The Congress got a fresh dose of glamour with well-known television actress Kamya Panjabi joining the party here on Wednesday.
Mumbai Congress President Bhai Jagtap and other leaders like Charan Singh Sapra welcomed Panjabi to the party fold.
Shooting to popularity with her appearance in the reality show "Bigg Boss-7" (2013), Panjabi has been working in the entertainment industry for over two decades and had expressed a desire to join politics and serve the masses.
Congress activist Niraj Bhatia and other leaders shared pictures of her joining the party on the social media.
Kamya, 42, has worked in several teleserials including "Banoo Main Teri Dulhann", "Maryada: Lekin Kab Tak", "Shakti – Astitva Ke Ehsaas Ki", "Rethi", Astitva… Ek Prem Kahani", "Piya Ka Ghar", and "Kyun Hota Hai Pyaar".
Besides, she has acted in Bollywood films like "Na Tum Jaano Na Hum", "Yaadein", "Phir Bhi Dil Hai Hindustani", "Koi.. Mil Gaya", and music videos like "Mehndi Mehndi" and a play "Pajama Party"
Aryan Khan bail plea adjourned till Thursday
The Bombay High Court on Wednesday adjourned till Thursday afternoon the ongoing hearing in the bail plea of Aryan Khan and others, whose arguments were completed.
Additional Solicitor General Anil Singh, appearing for the Narcotics Control Bureau (NCB), will respond to the defence arguments at 3 p.m. on Thursday.
Accordingly, Aryan, Arbaaz Merchant, and Munmun Dhamecha will spend another night in judicial custody.
Bhumi Pednekar to star opposite Rajkummar Rao in 'Bheed'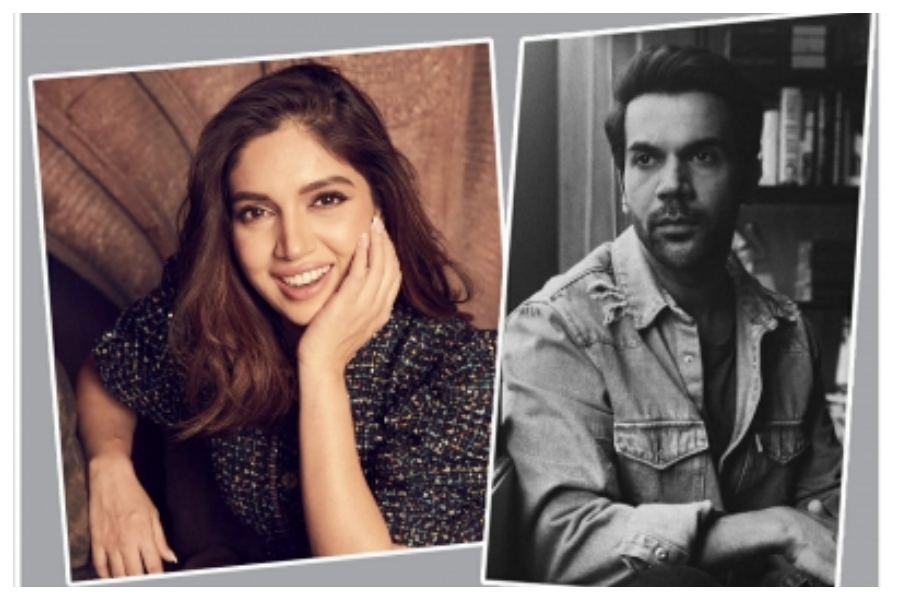 Actress Bhumi Pednekar will be seen sharing screen space with Rajkummar Rao once again after 'Badhaai Do' in the upcoming social drama 'Bheed', directed by Anubhav Sinha.
Bhumi said: "Being part of an Anubhav Sinha film is a matter of great honour and privilege. He shares my value system in believing that movies have the power to shift mindsets. As artists, the responsibility of telling such stories lies with us… This is a crackling subject and I can't wait to get on to the journey of this film."
The film will be shot across Lucknow. It is expected to go on floors in November as the unit continues their pre-production for the next few weeks.
Sinha said: "Bhumi was the perfect choice for a film of this nature. She is an assured actress and a woman with a mind of her own. That's the quality this character needs to have. I couldn't have asked for a better cast. These are performers who not only shine every time they are on screen; they elevate the written word to create magic on screen."
He feels blessed to have the team he is working with.
Sinha added: "I couldn't have asked for a better collaborator than Bhushan Kumar who is immensely supportive at every step along the way. He is the kind of visionary who believes in the diversity of cinema and choose to tell stories that are gutsy and off the beaten path.a
'Bheed' is jointly produced by Bhushan Kumar's T-Series and Anubhav Sinha's Benaras Mediaworks.
Bhushan Kumar added: "Bhumi is a fantastic performer and there couldn't have been a better choice for the role."