Actor Manoj Bajpayee: 'The Family Man 2' an experience you won't forget
Anticipation over the second season of The Family Man is running high, and lead actor Manoj Bajpayee promises the upcoming chapter will be an experience that is bigger and different.
Bajpayee returns as NIA agent Srikant Tiwari on season two. He struggles to balance personal and professional lives while fighting against a new nemesis, Raji, played by South star Samantha Akkineni.
"At times I reserve comments (about my work) because you start sounding flamboyant. All I would say is that it is going to be far bigger and far more different than before," Bajpayee told IANS.
"It is going to be an experience that you will not forget easily," he promised.
Besides Bajpayee, the show will bring back Priyamani, Sharib Hashmi, and Sharad Kelkar from season one. Created, directed and produced by Raj and DK, the show also features Darshan Kumar, Sunny Hinduja, Shreya Dhanwantary, Shahab Ali, Vedant Sinha, Mahek Thakur and Seema Biswas.
The series will see actors from the Tamil film world including Mime Gopi, Ravindra Vijay, Devadarshini Chetan, Anandsami and N. Alagamperumal in the cast too, when it comes drops on February 12.
Meanwhile, the actor hopes the advent of content-driven projects, triggered by OTT, continues to draw focus towards talent. Asked about the change he would want to see in the industry, Bajpayee replied: "I just want this industry to focus on talent."
"Just focus on new talent that is coming in, with so ideas, integrity and passion. I think we should give priority to that," said the actor, who recently joined stars like Saif Ali Khan, Samantha Akkineni, Tisca Chopra and Divya Dutta to discuss the future of the industry through Royal Stag Barrel Select Large Short Films Evening discussions.
Arjun Kapoor never wanted to do horror comedy, 'Bhoot Police' changed his perspective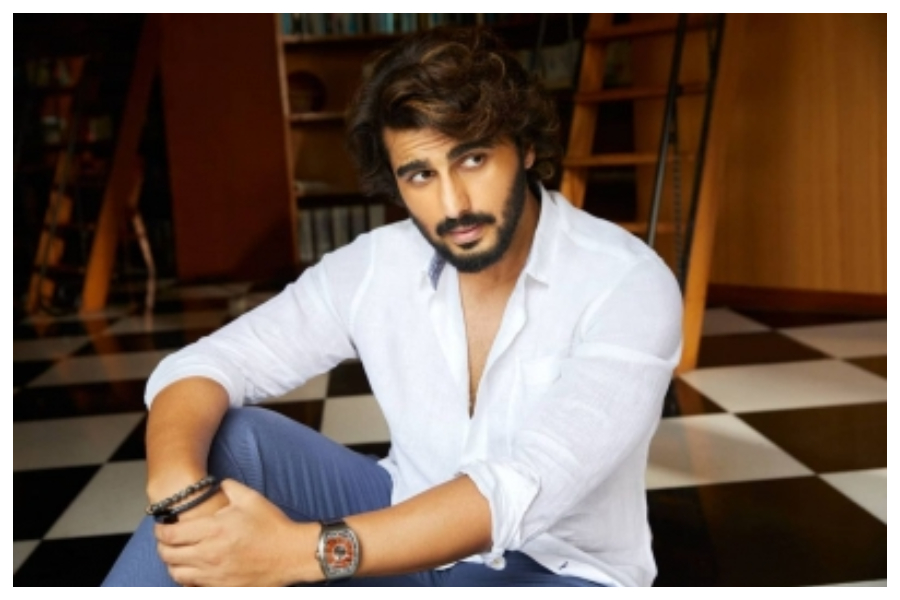 Bollywood actor Arjun Kapoor was never really keen on exploring horror comedy but the story of 'Bhoot Police' pushed him to try his hand at the genre.
The actor said, "It's not a genre that I was looking for, script-wise. When I heard it, when I read it, what worked for me was the camaraderie between the brothers, the friction and the banter between them. So I quite liked the friction, the brotherhood and at the same time the love-hate relationship and the witty tone."
He further said, "There was a certain canvas and a certain colour created in the script itself, so my decision to say yes to the film came from the director's vision, and thankfully it came at a point where I knew the passion Saif had, also because everybody knew in the industry he is so bullish on the script."
On his camaraderie with Arjun in the film, Saif mentioned, "Arjun and I have a relationship off-camera too; he is a family friend and we have known each other for ages! On camera, we don't take each other for granted and bring out the best we can. We had a good time working together and that shows in the movie."
The film is set for its world TV premiere on Star Gold, sharing his excitement for the premiere, Arjun said, "I cannot wait for the audiences to enjoy the World TV Premiere of our movie, 'Bhoot Police' on 23 January, Sunday at 8 PM on Star Gold."
The 'Ishaqzaade' actor added, "'Bhoot Police' is an ideal family watch. Usually, horror-comedies are not children-friendly. But Bhoot Police is the kind of film the whole family can watch together over dinner. It is not often that you get a film that is mildly frightening and can be watched with the whole family. The kids will definitely enjoy watching the movie with their family!"
Speaking about her role in 'Bhoot Police', Yami Gautam said, "The character Maya that I play in 'Bhoot Police' was physically challenging. We had to shoot under tough weather conditions because the cold was bitter. There were a lot of outdoor sequences and keeping the light and weather in mind, we had to pack a lot within a day, every day."
She continued, "Whenever I am in Himachal, I feel a sense of belonging; when I see the sunrise, those snow-capped mountains despite long tiring night shoots. It is my birthplace and shall always have a special place in my heart."
Fardeen Khan found positive for Covid
Bollywood actor Fardeen Khan has tested positive for Covid and says he is asymptomatic.
Fardeen, who is the son of late veteran star Feroz Khan, took to Twitter on Wednesday to share the news.
"Tested positive for C-19. Fortunately I am asymptomatic. Sending my best to all those in recovery."
He added: "The rest, keep getting tested if in doubt as this variant is also targeting children, down to toddlers, and they can be given very limited medication. Happy isolating."
Fardeen is all set to make his comeback on the big screen after 11 years with the film 'Visfot', which also stars Riteish Deshmukh. Fardeen was last seen on the silver screen in the 2010 movie 'Dulha Mil Gaya'.
'Visfot' is the official remake of 2012 Venezuelan film 'Rock, Paper, Scissors' which was selected as that country's entry for the Best Foreign Language Film at the 85th Academy Awards.
The thriller thrives on the collision between the city's stark contrasts – the 'chawls' of Dongri and the high-rises.
Vaani Kapoor wants her filmography to be as diverse as possible
Actress Vaani Kapoor, who recently essayed a trans woman in 'Chandigarh Kare Aashiqui', is consciously working on shaping up her filmography by choosing scripts and characters that are different from the league.
She hopes that her work in 'Chandigarh Kare Aashiqui' and her upcoming release 'Shamshera' where she will be seen opposite Ranbir Kapoor, will incite the confidence in film-makers about her craft.
Talking about the same, she says, "I would like my filmography to be as diverse as possible and after showing my range as an actor in 'Chandigarh Kare Aashiqui' and 'Shamshera', I can only hope that filmmakers would feel extremely confident to approach me with any challenging role. I have always wanted to win over their trust and be a part of interesting cinematic visions of powerful film-makers."
She adds, "I know that I will give it my everything to pull off any character that I'm approached with to play on screen."
Stating her opinion on the best thing about the profession of acting, the actress says, "The best thing about our profession is that one can get to become so many characters and live so many lives. I want my journey in cinema to be filled with varied films and genres and characters that light up the screen to entertain audiences."