Actor Jackie Shroff recalls playing prank on his girlfriend in school
Actor Jackie Shroff went down memory lane and opened up about a prank that he played on his girlfriend during his school days.
Jackie used to live in a 'chawl' and had fallen in love with a girl from a well-off family.
He said: "Once the girl demanded that she wanted to come home and meet my mother. I lied to her saying that I don't stay with my mother, instead told her that I stay alone in a PG and convinced my mother to go out of the house for some time."
"My mother supported me and stayed out for 30 minutes," he said with laughter.
Later when he realised that love doesn't see the size of house and space, he confessed to the girl that he stayed in a small house with a joint family.
He spoke about it during "The Kapil Sharma Show".
Actress Archana Puran Singh, who is also part of the show, recalled the time when she used to help Jackie with some money.
Archana said: "I have known Jackie from his struggle days. Those days we were not well-off but still, whenever Jackie used to see beggars, he used to ask me for money and give it to those who were in need."
Jackie added: "Yes, Archana had helped me with Rupee 1 five times that equals to Rs 5. Today I want to take this opportunity and return the favour by giving Rs 500 to Archana."
Ayushmann: 'An Action Hero' is mounted at a scale that deserves to be shot in big locations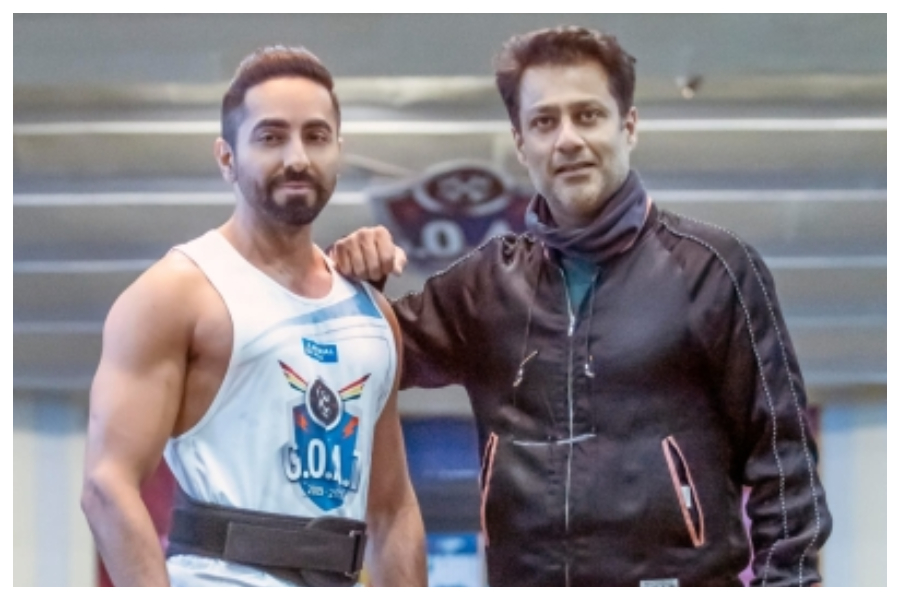 Bollywood star Ayushmann Khurrana, who is currently in London shooting for his next, 'An Action Hero', is excited to be shooting for the first time in the UK as it will help him explore the beauty of the country, its art and heritage.
The film, directed by debutant Anirudh Iyer, will see Ayushmann essaying the role of an action star, who indulges in real-life action for the reasons that will be revealed during the course of the film.
The actor reveals that a film like aAn Action Hero' required a certain scale of canvas. Hence, shooting in London was essential.
He says: "This is the first time that I will be shooting in London and I'm quite excited to explore and see the beauty of the country from close quarters.
"'An Action Hero' is mounted at a scale that deserves to be shot in big locations. So, while we will film in some gorgeous places of India, we will also shoot at some really breath-taking places in the United Kingdom which I'm sure the audiences will love to see on the big screen."
Talking about the blessings that come with the profession of acting, he says: "We actors are blessed because our profession takes us to remarkable places, makes us meet and collaborate with incredible people and also helps us make fantastical memories.
"Through the course of my career, I have always loved to travel to new places and thankfully I have been presented with opportunities that allow me to travel to so many beautiful locations in the world."
'An Action Hero' is being produced by Aanand L. Rai's Colour Yellow Production and Bhushan Kumar's T-Series.
Prajakta Koli becomes UNDP India's first youth climate champion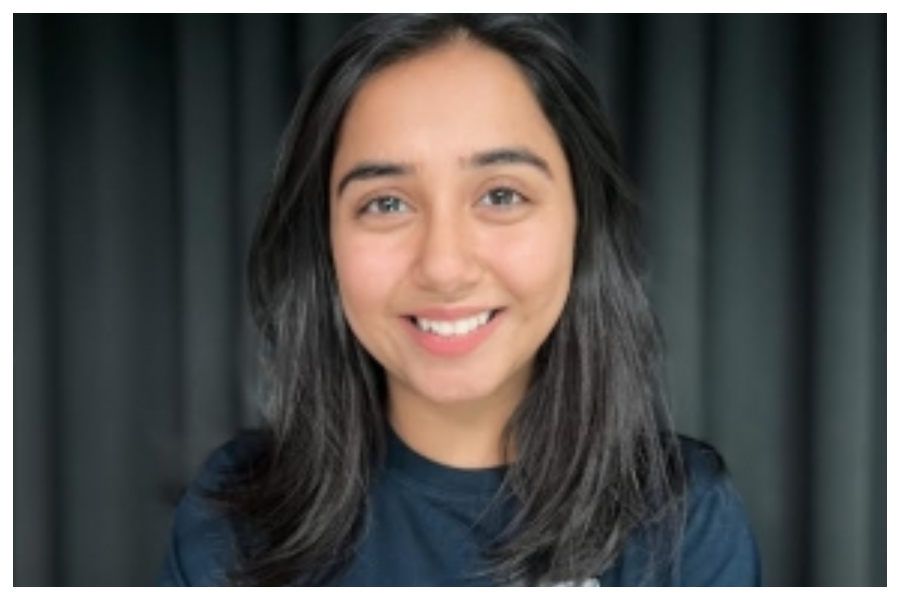 Content creator and actress Prajakta Koli has become India's first UN Development Programme (UNDP) Youth Climate Champion under her partnership with the organisation.
The title has been conferred to her following her contribution towards mental health, women's rights and girl child education through various global social campaigns.
UNDP aims to eliminate poverty, achieve sustainable growth and scale up human development in countries where it is required the most.
As a part of her responsibilities now, Prajakta will be entrusted with interacting with young minds to raise awareness around climate crisis, global warming and biodiversity loss and their impacts, the tremors of which are being felt by all sections of the society, especially the poor and marginalized communities.
Speaking on the occasion, Prajakta said in a statement: "I am extremely humbled and honoured to have been entitled with this unique responsibility to champion a cause that is close to my heart. As the very first UNDP India Youth Climate Champion, I would like to produce and participate in opportunities that propel conversations around climate action and the urgent measures we must take."
Commenting on how youth can make a difference, her statement further read: "The youth need to be the torchbearers of this revolution and foot soldiers who will work towards the common goal of an enriched and empowered future where the human species doesn't become endangered. We have created this problem, but we can solve it too. With UNDP, I will strive to work with young minds across the globe to take appropriate measures for climate action."
Welcoming Prajakta, Shoko Noda, Resident Representative, UNDP India says: "We are excited to have Prajakta on board as the UNDP India Youth Climate Champion. Young people are the leading voice to make the world more sustainable. Prajakta has a strong connect with millions of young Indians. I am sure her voice reaches the hearts of youth, and inspires them to take climate action."
In the past, the content creator has spoken up on issues like body shaming and online bullying with 'Shameless' as part of her campaign #iPledgeToBeMe which came into force on World Mental Health Day in 2016.
As a global ambassador for YouTube's 'Creators For Change' initiative, she drew the attention of people to trolling, female subjugation and homophobia through her campaign 'No Offence' which was showcased at the UN headquarters in New York on International Tolerance Day.
In 2018, saw three initiatives and social cause partnerships from her, first with YouTube for Social Impact Girl's Education campaign, with Instagram on their Safer Internet Week campaign and with One.org for their Girl Education campaign.
In 2019 she received an invite from the Bill and Melinda Gates Foundation for their annual Goalkeepers Summit.
Last year, she joined Google's Impact Challenge to aid grants to non-profits addressing economic inequities faced by women and girls.
Sushmita Sen wins International Association of Working Women Award for 'Aarya 2'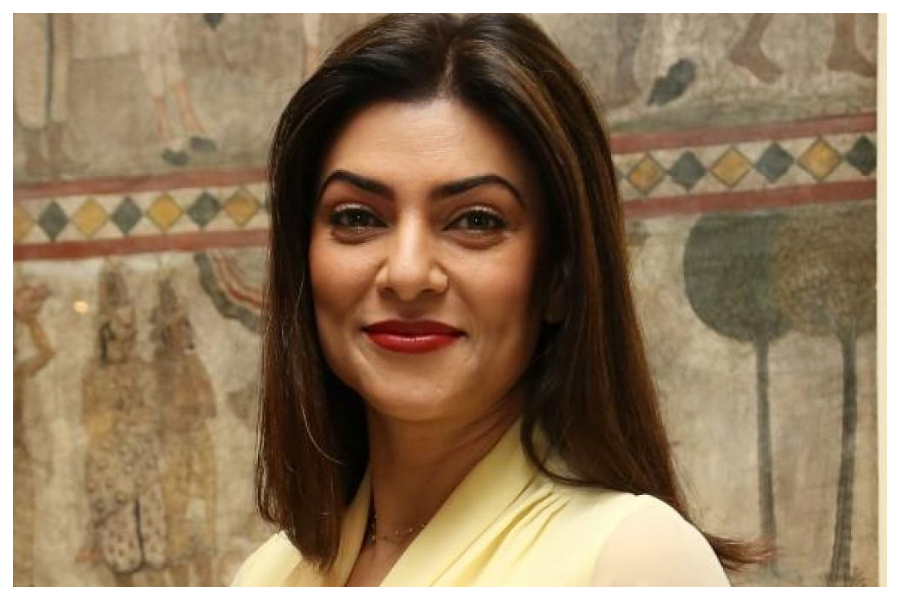 Bollywood actress and former Miss Universe Sushmita Sen is elated on being conferred the International Association of Working Women Award for an outstanding performance by a female actor in a TV series for her show 'Aarya 2'.
The award is presented by the DC South Asian Film Festival (DCSAFF), which is currently underway virtually starting from January 16 to January 30.
The actress credits the team of 'Aarya' for working tirelessly for the show that is now gaining global recognition. Sharing her excitement, the actress said in a statement, "I am overwhelmed with all the love and appreciation being showered on 'Aarya 2'. The entire team has worked strenuously to put together a work of art that would be loved by everyone."
"It's euphoric to win the International Association of Working Women Award for an outstanding performance by a female actor in a television series. I would like to thank the organisers of the DC South Asian Film Festival for bestowing this honour on me and the entire team. This is surreal!" the statement further said.
Talking about DCSAFF, the film fest which started in 2012 featuring Shyam Benegal's classic film 'Mammo' as the opening title, is currently in its 10th edition and will feature films from India, Pakistan, Nepal, Canada, and the US and many regional languages.
The 2022 edition of the film fest opened with a book discussion with writer, director, and actor Ananth Mahadevan about his new book 'Once Upon A Prime Time' and the Nepali feature film 'Mahanagar/One Night in Kathmandu', directed by Mohan Rai. Filmmaker Vishal Chaliha's Assamese film 'Sijou' will be the closing film of DCSAFF 2022 on January 30.