Abhishek Banerjee: Was bored of getting only 'quirky' roles, OTT changed that
Actor Abhishek Banerjee
Actor Abhishek Banerjee says he owes it to OTT as a platform for helping him change his image in showbiz. He was only being offered comic roles, and OTT shows helped change that.
"There is a nice word that people use, it's 'quirky'. I was only getting aquirkya¿ roles. I was getting worried that why am I getting only quirky roles. I was bored of it. Thankfully 'Paatal Lok' changed that. It taught people that I can do a lot more than comedy," he told IANS.
The actor says that he was able to prove her versatility because of OTT.
"What OTT did was it gave me the audience's eyes. It gave me stature. But what I feel is that OTT gave me that position of a well-rounded actor. Before that, I was doing only comic roles and I was tired of the kind of roles that I was offered all the time.
"I was like, I am not here to do only comedy. I can do a lot of other characters and I am prepared. All my training is to prove my versatility to filmmakers and the audience," he says.
Abhishek says that while he was sure that "Paatal Lok" will do well, but he had not anticipated it becoming this popular.
"I knew that I was part of something special while I was shooting for it. I just knew it. I used to always say that also. I knew that this was not like what I had done before. My film, 'Stree' was different as that was my first film and I was scared about what to do.
"In 'Paatal Lok', I had an understanding of what I was doing right or wrong. I was confident that it would do good but I didn't know it would do so well. I didn't understand the word 'viral' before it released," he says.
He adds: "Before the trailer (launched), I was in a bad shape. I had finished my shoot and so many things were lined up, but suddenly everything stopped because of the lockdown. I realised that God had got me to the same position all over again.
"I used to complain a lot to the universe that why have you chosen me to be the victim.
"The minute the trailer hit the OTT channels, everything changed and I realised that it was a gift from the universe and I was totally in gratitude. It completely changed my life."
Talking about his future plans, he says: "I want to pick up projects with moral values and responsibilities. I think it's important for actors to do that. You need to have a voice that is important. I want to do projects which have something in the story."
Bhojpuri singer booked for abetment to suicide of actress
Police in Uttar Pradeh's Sarnath have registered a case against Bhojpuri singer Samar Singh and his brother Sanjay Singh under sections including abetment to suicide in the Akansha Dubey death case.
Police has taken this action on the complaint of the late actress's mother who reached Varanasi from Mumbai.
Akanksha's mother Madhu said that her daughter was very courageous and that she could not have committed suicide.
She appealed to the police and administration for justice.
Akanksha's mother and brother reached the police station on Monday morning while her father Chhote Lal Dubey is still on the way.
Madhu told reporters that she had spoken to Akanksha on phone on Saturday evening and she seemed happy.
She told the police that Samar Singh often used to beat and torture Akanksha.
"Samar Singh wanted Akanksha to work only with him and not with anyone else. He did not give money for working together and used to beat her if she worked in someone else's project," she said.
According to her, Akanksha Dubey was in a live-in relationship with Samar Singh.
She also questioned the fact that Akansha's body was found sitting on the bed with a dupatta tied around her neck.
"How can anyone hang herself while sitting on the bed? It is a clear case of murder," she stated.
Akansha Dubey was found dead in her room on Sunday in Sarnath but no suicide note was found in the room.
Mumbai Police detain Jodhpur man for sending threat mail to Salman Khan
Mumbai Police have detained a 21-year-old man from Rajasthan's Jodhpur for sending a threat email to Bollywood star Salman Khan.
The man has been identified as Dhankad Ram Vishnoi.
The accused had also threatened Punjabi singer Sidhu Moosewala's father, and hence a police team from Punjab was also in Jodhpur recently.
Police officials said that the Mumbai Police tracked down Dhakad through technical assistance after they got hold of his Internet protocol addresses that showed his location in Luni village of jodhpur district.
A case was registered against the accused by the Bandra Circle Mumbai City Police Station for sending an email threatening to kill film actor Salman Khan. In this regard, a team from Mumbai came to Jodhpur on Sunday under the leadership of ASI Bajrang Jagtap.
On the instructions of Jodhpur Commissioner Ravidutt Gaur, aid was made available from Luni police station (Jodhpur) under the supervision of ADCP Boranada Jayaprakash Atal, said DCP West Gaurav Yadav.
He further said that the father of singer Siddu Moosewala of Punjab was recently threatened by the Jodhpur-based accused Dhakad Ram Vishnoi. A team of Sadar police station in Punjab's Mansa district came to Jodhpur on Friday, March 24, to arrest the accused.
A Luni SHO Ishwar Chandra Pareek team detained the accused Dhakad Ram Vishnoi and handed over to the Mumbai Police. The accused has also been arrested under the Arms Act earlier. On September 12, 2022, the team of police station Sardarpura arrested Dhakad Ram along with illegal weapons.
Police officials said that Dhakad sent the email impersonating gangster Lawrence Bishnoi's associate Goldy Brar. He mailed the threat letter after gangster Bishnoi in an interview said that his goal was to eliminate Salman Khan. He also added that the matter will conclude after Khan apologises to the Bishnoi community for allegedly killing blackbuck, an endangered species protected under the Wildlife Protection Act.
Salman Khan lends his voice to Kisi Ka Bhai Kisi Ki Jaan song Jee Rahe The Hum, shares teaser amid death threats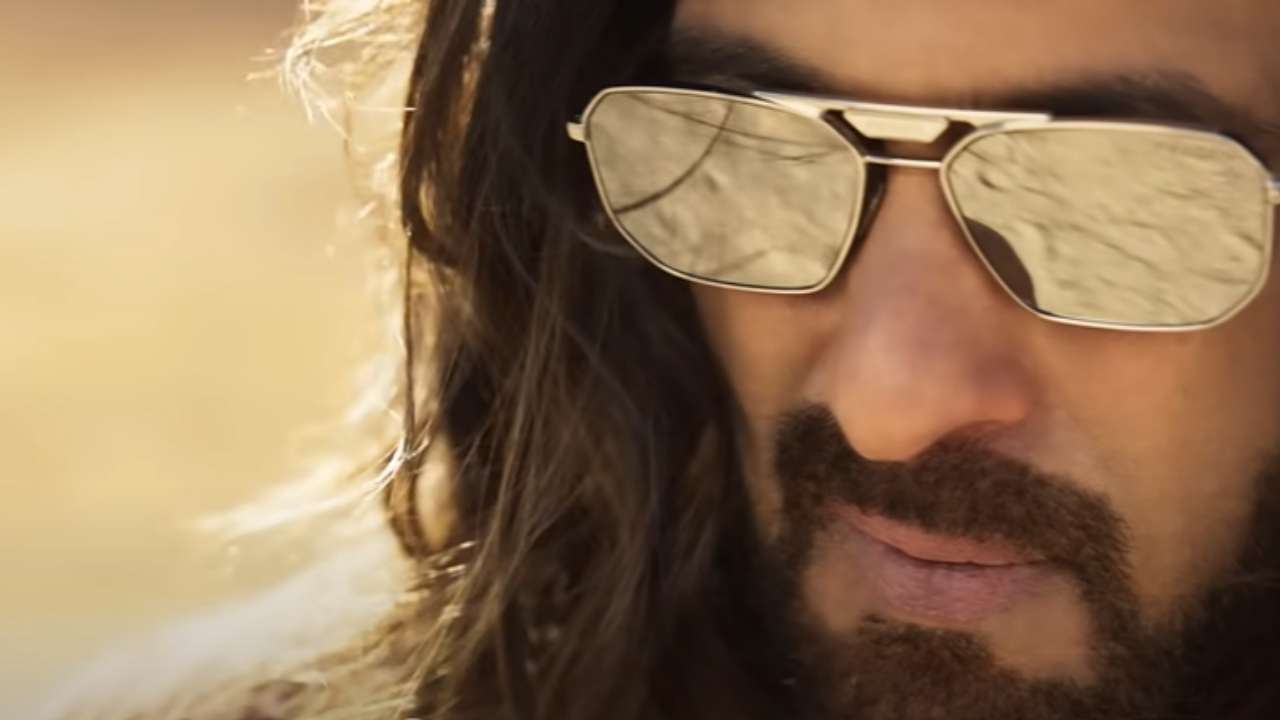 The teaser of Salman Khan's third song from Kisi Ka Bhai Kisi Ki Jaan was officially shared by the makers on Monday. The song, Jee Rahe The Hum (Falling In Love), will be released on March 21.
Salman Khan's fans are in for a treat as the actors has picked up the mic once again for Amaal Malik's composition.
Salman Khan shares teaser of his new song
The 57-year-old actor is seen in a joyous mood with his on screen love interest Pooja Hegde. Raghav Juyal, Jassie Gill and Siddharth Nigam are also seen in the teaser of the song.
Well, it will be interesting to see if visuals and melody of the romantic song impress the audience.
In 2015, Salman Khan sang the Amaal Malik composition, Main Hoon Hero Tera, for his home production Hero. The song was a run away hit back in the day. Salman has reunited with Amaal after eight years.
Before Jee Rahe The Hum, others songs like Naiyo Lagda and Billi Billi were released by the makers earlier.
About Kisi Ka Bhai Kisi Ki Jaan
Meanwhile, the trailer of Kisi Ka Bhai Kisi Ki Jaan was dropped along with Shah Rukh Khan's Pathaan in theatres on January 25. Directed by Farhad Samjhi, the film is touted to be a family entertainer. It also stars Jagapathi Babu, Vijender Singh, Bhumika Chawla, Shehnaaz Gill, Palak Tiwari, Vinali Bhatnagar and Abhimanyu Singh.
The film is all set to release on Eid 2023 and will be a Zee Studios worldwide release.