4.1 earthquake jolts Gujarat's Kutch
Earthquake. (Photo: IANS)
A 4.1 magnitude earthquake jolted Gujarat's Kutch district on Saturday, said the Institute of Seismology Research (ISR), Gandhinagar.
There were no reports of any casualty or damage to property, it said.
The tremor was recorded at 12.08 p.m., with its epicentre located 23 km East Southeast (ESE) of Dholavira, the world heritage site in Kutch district, an official release from the ISR said.
Another seismic activity was recorded in Kutch a fortnight ago of a similar magnitude.
An earthquake of 4.0 magnitude was recorded on August 4 with its epicentre located near Rapar.
As per the Gujarat State Disaster Management Authority (GSDMA), Kutch district is located in a "very high risk seismic zone".
The district witnessed a devastating earthquake of 6.9 magnitude in January 2001.
Israeli fighter jets strike Gaza in response to rockets firing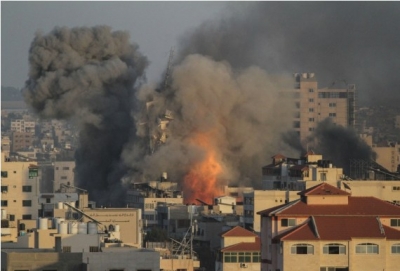 Israeli fighter jets on Friday carried out a series of airstrikes on facilities belonging to militant groups in the Gaza Strip in response to rockets fired from the coastal enclave, witnesses said.
Israeli army drones and fighter jets were heard buzzing in the air, and several explosions were heard in central Gaza Strip, the witnesses told Xinhua news agency.
They added that more than 14 missiles were fired at a military post that belonged to Gaza militant groups.
Palestinian medical sources said that no injuries were reported during the strikes that mainly targeted posts and facilities that belong to the Hamas and the Palestinian Islamic Jihad (PIJ).
The airstrikes were in response to the firing of two rockets at southern Israel, said a spokesman from the Jewish state's army.
No group has claimed responsibility for firing the rockets, which was a response to the killing of nine Palestinians during an Israeli raid in the Jenin refugee camp, deemed to be the most deadly in nearly two decades.
During the Israeli airstrikes on Friday, militants in the Hamas-ruled coastal enclave also fired at least five rockets at southern Israeli communities close to the borders with the Gaza Strip and anti-craft missiles were fired at Israeli fighter jets by Hamas militants, sources close to Hamas security told Xinhua.
Media outlets in Gaza quoted an Egyptian source as saying that Egyptian intelligence is in intensive contact with the Palestinian factions to prevent an escalation in Gaza.
More than 170 Palestinians were killed in the West Bank in 2022, and at least 29 have been killed in January this year, according to figures from the Palestinian Health Ministry.
According to the UN, 2022 was the deadliest year for Palestinians since 2006.
The tensions have been further aggravated since Israel's most right-wing government, headed by Prime Minister Benjamin Netanyahu, took office last month.
Maharashtra honour killing: Medical student strangled, set ablaze by father, brother in Nanded; five held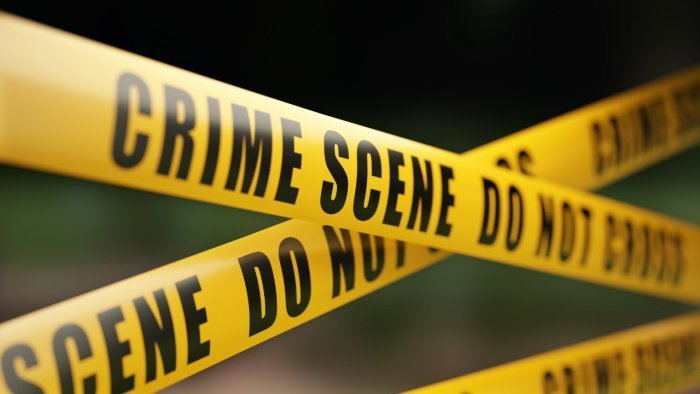 A 22-year-old medical student was strangled to death and set ablaze allegedly by her father, brother and three other male relatives over her love affair in Maharashtra's Nanded district, an official said.
The police on Friday arrested the five for the killing that took place on January 22 in Pimpri Mahipal village under Limbgaon police station, around 600 km from Mumbai, an official said.
Shubhangi Jogdand was strangled to death with a rope by her family members, who later set her ablaze and threw her remains in a stream to destroy the evidence, he said.
Shubhangi Jogdand was strangled to death with a rope by her family members, who later set her ablaze and threw her remains in a stream to destroy the evidence, he said.
Victim's family was upset after she refused to marry the man they chose for her
The victim was a third year student of Bachelor of Homeopathic Medicine and Surgery (BHMS) and her marriage had been fixed. However, she informed the man chosen by her family that she was in love with another man from her village, the official said.
The victim's family had been upset after the wedding was called off, he said.
The woman's father, brother, uncle and cousins took her to a farm on the night of January 22, and they allegedly killed her and tried to destroy the evidence, the official said.
The accused have been arrested under section 302 (murder) and other relevant provisions of the Indian Penal Code, he added.
Pune police nab 5 for 'mass murder' of 7 close relatives, including minors
In a stunning revelation, the Pune police on Wednesday said that the seven bodies fished out of the Bheema River in the past one week, were victims of a macabre case of "mass murder" by their kin and five persons have been arrested.
As per preliminary investigations, the motive behind the murders – a couple, their daughter, son-in-law and three grandchildren – is believed to be a family feud arising out of a tragedy.
Since over a year, the victims – the Pawar family – lived in Nighoj village in Parner, Ahmednagar and the adults worked as daily wagers, Pune's Superintendent of Police, Rural, Ankit Goyal said.
After the investigations, the police managed to trace and arrest the prime accused – Ashok K. Pawar, 39, Shankar K. Pawar, 37, Shyam K. Pawar, 35, Prakash K. Pawar, 24, and woman Kanta S. Jadhav, 45.
Goyal said that all the accused-arrested are relatives of the deceased Pawar family, the motive is believed to be an old family feud, and they have been booked for charges of murder, conspiracy to murder, common intent, etc.
Their interrogation revealed that Ashok Pawar's son, Dhananjay was killed in a road accident and he blamed Mohan Uttam Pawar (whose body was fished out from the river) and his son Anil Mohan Pawar for the tragedy.
Ashok Pawar nursed a grudge against his relatives which resulted in the seven 'mass murders' committed last week, he said.
Pune police had retrieved the 7 bodies, from different locations, from the Bheema River in the vicinity of Yavat village at Daund for five days from January 18-22.
However, a major breakthrough was achieved in the case after a mobile phone was found with one of the woman's bodies fished out on January 20, said Goyal, who was flanked by the IO Rahul Dhus, Additional SP Anand Bhoite and others.
From the phone's data, the police team managed to track down the victims' relatives living in Ahmednagar who identified them from the photos and belongings, he added.
The victims were: Mohan Uttam Pawar 45, his wife Sangita Pawar, 40, daughter Rani Shyam Phulware 24, her husband Shyam P. Phulware, 28, and their three children – Ritesh, 7, Chhotu, 5, and Krishna, 3.
The first body of a woman was spotted by locals, on January 18, and after a search in the river with motorboats and divers scanning several hundred metres, the remaining victims were brought out over the next five days.
Even as the incident sent shocks among people in three districts, the Pune police cracked into action by setting up multiple probe teams and managed to solve the case by arresting the five.