11 tribal girls rescued in Agartala; one detained: Tripura police
Tripura police have rescued 11 tribal girls, suspected to be trafficked, and detained a man in this connection, officials said on Thursday.
Police added that they were brought to Agartala from tribal refugee camps in northern Tripura.
According to a police officer, the rescued tribal girls are now at the NGO Child Line's home, who had helped the police in their rescue operation of these girls, two of whom are 18-years-old and others below 18 years of age.
Police officials, probing the incident, have asked the parents of the children to meet them and provide details about their daughters.
Police and Child Line officials suspect that the man, who is now being interrogated by the officials, might have promised the girls and their parents of lucrative wages for which they had to work as domestic help in different parts of western Tripura.
The arrested man told the police that the girls with the consent of their poor parents were to be engaged as domestic help at several houses in western Tripura.
However, the police did not convince about his claim, and suspect the incident could be related to human trafficking.
The rescued children are inmates of seven relief camps, where around 35,000 Reang tribal refugees have been sheltered after being fled from adjoining Mizoram 24 years ago, following ethnic strife in that state.
The tribal refugees, belonging to the backward Reang community, are now to be settled in 12 to 18 different places in Tripura in pursuance of an agreement signed in January last year between the Mizoram and Tripura government and the representatives of the refugees in the presence of Union Home Minister Amit Shah.
Mahindra University shuts down after 30 test positive for Covid
Mahindra University on Saturday shut its campus after 25 students and five staff members were tested positive for Covid-19.
Tech Mahindra Ltd-promoted university located at Bahadurpally on the outskirts of Hyderabad has sent the students home and announced that online classes will be conducted from Monday.
University sources told IANS that 25 students, one faculty member and four support staff were tested positive for Covid-19. Sources said a total of 1,700 students and staff members were tested for Covid.
Meanwhile, District Medical and Health Officer (DMHO) of Medchal Malkajgiri district K. Mallikarjuna Rao visited the university on Saturday. He said those tested positive were in home isolation.
The official said the university has declared a holiday for 15 days.
The Mahindra Group last year launched the multi-disciplinary university, which is spread over 130 acres.
It is the first university in Telangana to be locked down due to Covid after the second wave of the pandemic.
Last week, 29 students of a government-run residential school and junior college for girls in Telangana's Khammam district had tested positive for the coronavirus.
Five held in Vizag for online supply of ganja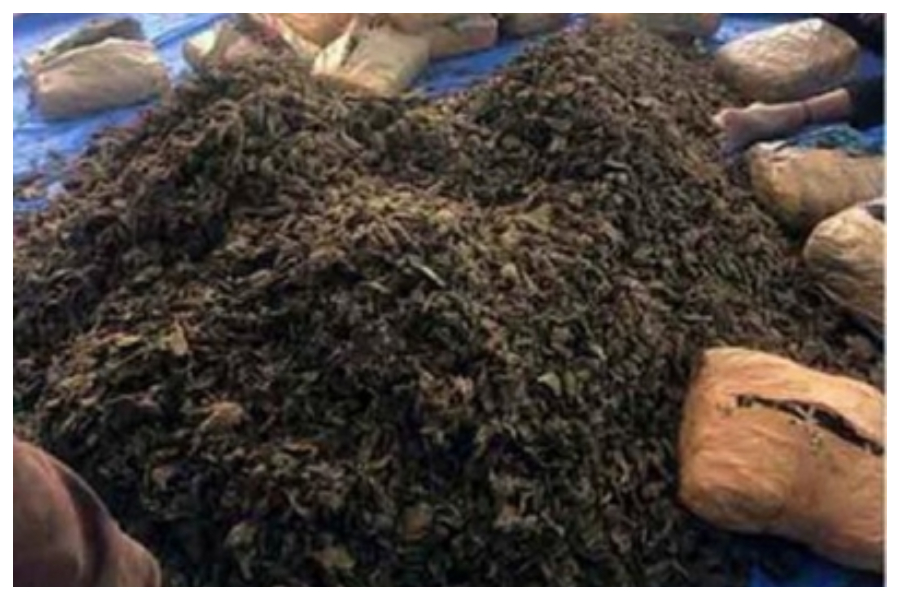 Andhra Pradesh police have arrested five people so far in connection with online marijuana sale racket busted by Madhya Pradesh police with the arrest of two persons who were registered with Amazon as vendors, a top police official said on Saturday.
The investigations so far revealed that one Srinivas Rao acting as the contact point of two men from Madhya Pradesh was supplying marijuana (ganja) from Visakhapatnam to Madhya Pradesh as an ayurvedic medicine to control diabetes.
Special Enforcement Bureau (SEB) Joint Director S. Satish Kumar told reporters that the gang was active for last 7-8 months and it is suspected that 600-700 kg contraband was supplied through this route.
He said they were widening the scope of the investigations to other e-commerce platforms suspected to have been used by the accused for peddling the substance.
The official said the questioning of Mukul Jaiswal and Suraj Pawaiya arrested in Madhya Pradesh would bring out more facts to light. Bhind police arrested the duo last week and seized over 20 kg dry ganja from them.
The duo had registered on Amazon as vendors to supply stevia dry leaves for sugar control and were using GST numbers of other companies. They had Srinivas Rao as the contact point in Visakhapatnam.
Explaining the modus operandi, Kumar said the two men from Madhya Pradesh used to send invoice to Srinivas Rao, who was paste the same on the package and handing it over to pick-up employees of Amazon.
Srinivas Rao was arrested during vehicle checking in Visakhapatnam on November 21 and the police recovered from him small quantity of ganja. Based on his confession, police searched a house from where 48 kg of dry ganja, packaging material relating to Amazon, a weighing machine and other items were recovered.
The police also arrested Srinivas Rao's son Mohan Raju alias Rakhi, J. Kumaraswamy, B. Krishnam Raju and Venkateswara Rao.
The accused include pick-up associates and driver of a van who were helping Srinivas Rao in the illegal activity.
Two South African nationals test Covid positive in B'luru
.
Two South African nationals have tested Covid-19 positive at the Kempegowda International Airport here, creating panic among the health authorities over the new Omicron variant of the lethal virus.
Bengaluru Rural Deputy Commissioner K. Srinivas on Saturday said further test reports would ascertain whether the South African nationals are infected with the Omicron variant.
The test results will take another 48 hours to arrive, the Health Department said.
Both have been sent to quarantine centres, and they will stay there till their test results confirm about the new variant.
Srinivas said that as many as 584 people, so far, have arrived here from 10 "high-risk" nations, and as many as 94 individuals have come from South Africa alone so far.
He also visited the Bengaluru airport to inspect the security and precautionary measures being undertaken by the authorities regarding examining the international passengers who arrive from high risk countries where the Omicron variant has been detected.